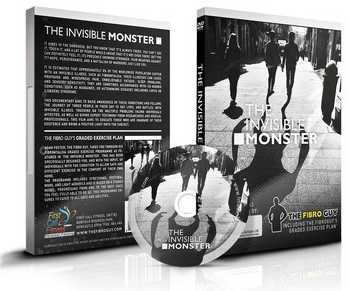 FMAUK is proud to announce that a joint venture has been agreed with a personal trainer, Adam Foster of First Call Fitness, to produce a fitness DVD which will be aimed at people with fibromyalgia. This fitness DVD is nearing the end of its production, but we will let you know when it becomes available, with pre-orders available from here:
http://www.thefibroguy.com/shop/pre-order-the-invisible-monster/
The DVD will be entitled "The Invisible Monster: The only Fibromyalgia documentary and exercise DVD ever made".
It will feature people with fibromyalgia employing positive techniques that have been used successfully by members of a support group. Graded activity or exercise has been shown to be beneficial to people with fibromyalgia, but often the existing fitness exercises provided by others have too high an activity rate, intensity or duration that can often leave people with fibromyalgia feeling worse rather than better.
This is a tailored program of activities, developed with fibromyalgia in mind – something that FMA UK has been keen to see developed for a while. The DVD will also feature a documentary DVD focusing on fibromyalgia. While it is still early in the project, we are confident that the end product will meet a need and help people with fibromyalgia to keep their activity levels up. Adam Foster has a good plan of how he will engage with people with fibromyalgia and record the positive results that he has already seen.
FMA UK has provided the investment to allow this project to come to fruition and we are hopeful that it will be successful as a commercial venture, but more importantly as an added tool for people suffering from fibromyalgia to make positive change in their quality of life.
Read this article on FMA UK website.