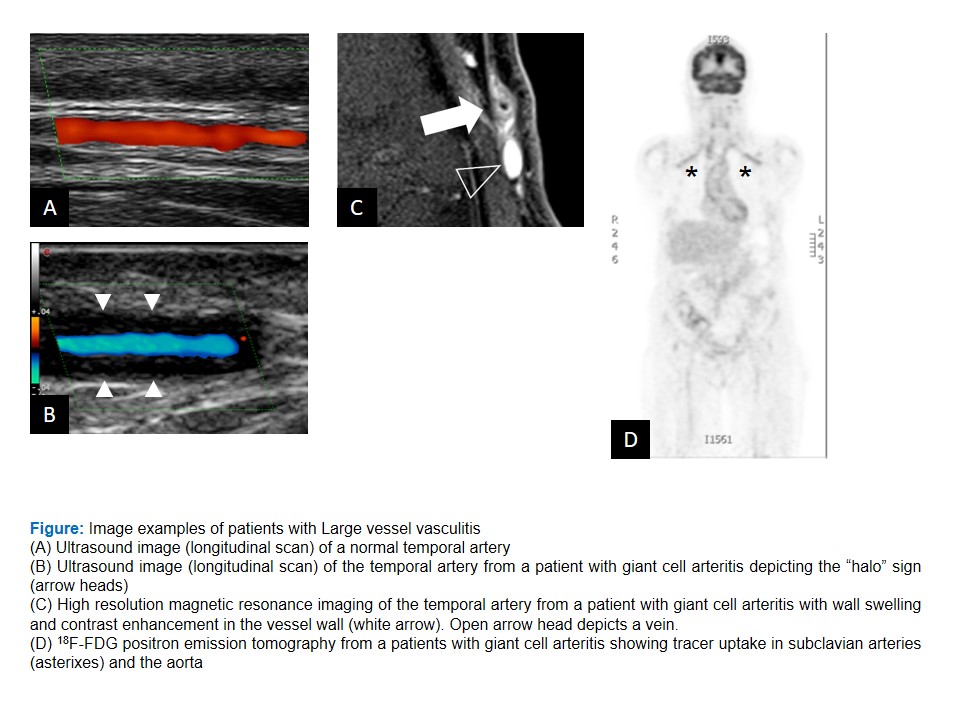 The European League Against Rheumatism, EULAR, has published a set of recommendations, which look at the use of imaging modalities in primary large vessel vasculitis, including giant cell arteritis and Takayasu arteritis.
The recommendations are intended to advise physicians on the use of imaging modalities (including ultrasound, magnetic resonance imaging, MRI, computed tomography, CT, and positron emission tomography, PET) when making a clinical diagnosis of large vessel vasculitis (LVV), and when to apply imaging for monitoring of disease activity and damage.
See the press release, Recommendations for the use of imaging in large vessel vasculitis in clinical practise [pdf] for detail and explanation. Accompanying the text is a diagram [credit to Christian Dejaco] showing example utrasound images of patients with large vessel vasculitis. Click here to see it in full size.