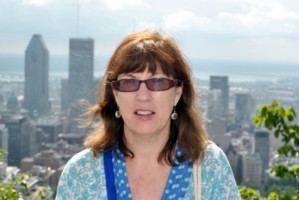 Following on from the announcement of the Edgar Stene Prize results, ARMA is happy to to pass on EULAR's honourable mention for the UK entry by Caroline Howson.
The judges "convey their warmest regards to Ms. Caroline Howson for having shared her personal story. Although the UK entry was not been the final winner of the competition it will be published in this year's booklet (available here soon) as the essay received very good ratings and has a unique approach to the topic."
Caroline is 50 years old, married with a son of 19 (currently studying at University) and a daughter of 16 (studying at school). She works part-time in a Further Education College, supporting students across the full range of abilities, from those with profound learning needs to students taking Higher Education degrees, providing support with educational, behavioural and access needs.
She hopes her Rheumatoid Arthritis will "permit her" to do a little walking in Morocco's High Atlas Mountains this year.
Caroline hopes "that by sharing our experiences of inflammatory arthritis, we can benefit from others' stories."
"Growing up or growing older –
My secret for healthy ageing with a rheumatic or musculoskeletal disease"
by C. Howson
Middle age is often traditionally a time to take stock of your life. Your children are leading more independent lives, the mortgage is almost paid off and you are starting to think about planning for the next stage off your life – with more time to enjoy the things you love. In my case this was a plan to enjoy more travelling. I had dreams which included doing a "grown up gap year" – backpacking around India or South America perhaps, and looked forward to being able to enjoy walking and skiing holidays that were longer than a week or two. When I considered it, there seemed many positive aspects to growing older.
Nearly two years ago, although in my late forties, I considered myself to be very healthy, fairly fit and active. I enjoyed skiing and canoeing with my family, attended weekly boxercise classes, was enjoying learning ballroom dancing and much preferred to walk or cycle into town, rather than take the car.
Then suddenly unexpected symptoms began: I literally stood getting up out of bed one morning and felt a terrible pain in the base of my foot. Gradually other joints joined in, until after about ten months a diagnosis of Rheumatoid Arthritis was confirmed and I was started on a treatment of Methotrexate. Others have described the journey of Rheumatoid Arthritis as like being on a rollercoaster and I could not think of a better description. Having to deal with a range of medical professionals on a regular basis, after rarely spending any time visiting a GP was a shock. Coming to terms with the language of inflammatory arthritis – all the new medical terms, different symptoms etc…was a steep learning curve. And accepting that I do have a long-term condition that is actually termed a disability and have now become part of another group was the most difficult of all.
However two years later, I have reassessed my life and come to accept a new way of living and moving into the future and getting older, with everything Rheumatoid Arthritis entails. I believe that for me, the secret to dealing with this in a positive way is to accept the benefits of teamwork.  To be able to live successfully with Rheumatoid Arthritis, I believe you need a strong, supportive team around you.
Firstly, I have had to learn to trust in the medical professionals who treat and support me. I have to accept that my consultant is the expert and take her recommendations seriously. Although I was extremely reluctant to take methotrexate at first, having read many conflicting, often frequently terrifying reports, I accepted my consultant's view that this drug was the best option to start with, and have found it to be very beneficial, with no real side effects to speak of.  My GP and the rheumatology nurses at the hospital have always been on hand to offer support and guidance. I was fortunate in getting quick referrals to Podiatry, Physiotherapy and Occupational Therapy services and as a result, walking is easier with shoe supports, troublesome shoulder problems have gone away (even if only temporarily) and writing and typing are no longer the painful, difficult chore, due to prescribed wrist supports. As a result I have managed to carry on working in what can sometimes be a demanding job.
Other key "team members" have been fitness professionals. One of the key parts to being able to age healthily is to consider lifestyle changes. After first being diagnosed I did very little exercise and as a result this added to a feeling of generally being unwell. Instead of boxercise and canoeing, which both put too much stress on shoulder joints in particular, I had to find other forms of exercise which would enable me to keep mobile, fit and that I would enjoy. A friend suggested I come to spinning classes with her and with the support of my GP, who agreed it would be relatively low impact, but is a good cardiovascular workout, I started weekly classes. The beauty of spinning is that you can take part in a normal exercise class with people of all levels of ability and fitness but you are able to go at your own pace. You can get a bike at the back of the class where nobody can see which gear you choose, knee supports can be worn unobtrusively under gym clothing and bikes can be adjusted to suit.
I was intrigued by a local advertisement for chair yoga and decided to try this as a way of getting some gentle exercise. Yoga was something I'd been meaning to try for years, but never got round to. I thought it must be fate when I discovered that the teacher had rheumatoid arthritis. What I couldn't believe was the fact that she was in her mid 70's. Looking a good ten years younger, and able to perform yoga postures I can only hope to achieve one day, she told me that practicing and teaching yoga had been a significant help to her in coping with RA.  I hope that with gentle yoga, flexibility and mobility will continue to improve, and equally important are the mental wellbeing benefits which arise from breathing and relaxation techniques. As yoga teacher and author B.K.S. lyengar has stated "Yoga teaches us to cure what need not be endured and endure what cannot be cured."
The support and help of others cannot be overstated. Family and friends have been a source of support and strength and have certainly done more than their fair share, but I would not have been able to understand the reality of living with RA without the support of the NRAS, and in particular the community support site. It has been a fund of information, advice and support from people who are in the same situation. Like many have said on the site, a true lifeline. Facing growing older with RA would have been a much more frightening prospect without this support.
Although there will certainly be many challenges to be faced, I go forward into 2013 with a positive attitude towards having RA. I know that with the support of others these difficulties can be faced and overcome. For out of every challenge an opportunity will arise.