ESCAPE-pain (Enabling Self-management and Coping with Arthritic Pain using Exercise) is a rehabilitation programme for people with chronic joint pain, typically knee osteoarthritis. It integrates self-management and coping strategies with a progressive exercise regimen bespoke to each individual. The programme helps people better understand their condition and realise exercise is a safe and effective self-management strategy that can be used to reduce the physical and psychosocial effects of joint pain.
ESCAPE-pain was referenced in the original National Institute for Health and Care Excellence (NICE) Guidelines for the Management of Osteoarthritis [2008]
ESCAPE-pain was adopted as a case study in NICE's Quality, Innovation, Productivity and Prevention programme [2013]
ESCAPE-pain delivers the NICE core recommendations of exercise and education for the management of osteoarthritis.

The Health Innovation Network (AHSN for South London) has facilitated the diffusion of ESCAPE-pain at several Trusts across South London.
A website aimed at healthcare professionals has also been developed, with support from Health Education South London and Arthritis Research UK, to further spread the programme. It contains all the resources needed to set up and deliver the programme locally, which are available to download free of charge.
Since launching the website in late November 2014, further uptake of the programme across England has occurred, with several more locations to start very shortly. The Health Innovation Network is now exploring how ESCAPE-pain (which has typically been delivered by physiotherapists) can be delivered in a range of community settings, including piloting the programme in local leisure centres and Public Health departments.
For more information, please visit the ESCAPE-pain website. If you have any questions, please contact hello@escape-pain.org.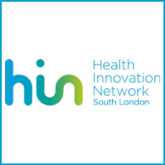 Health Innovation Network
The ESCAPE-pain website is a project supported by the Health Innovation Network. Founded by NHS England, the Health Innovation Network is the Academic Health Science Network (AHSN) for South London. Their objective is to deliver service improvement and sustainable change, through collaborating with partners from the NHS, universities, local government, industry, the third sector, and prioritising involvement from service users and the public, to drive innovation and best practice across South London.