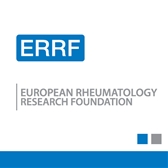 The European Rheumatology Research Foundation (ERRF) recently opened its doors to suggestions during the EULAR congress in Madrid, as announced by Prof Maxime Dougados. Following this initiative, the ERRF is launching a call for research proposals in the area of Osteoarthritis (OA).
The Foundation will support osteoarthritis projects related to the areas of predictors, progressions, mechanisms of pain, treatment strategies, early OA and tissue communication.
Eligibility and budget constraints apply. For more information and full application details, see the attached call announcement document (in PDF format) or visit the website at www.errf.net.
Researchers who wish to submit a project proposal will be required first to send the ERRF a Letter of Intent as described in the call announcement. Such a letter of intent should reach the ERRF Secretariat by 1 September 2013 at the latest.
Please spread the news to anyone who may be interested and working in this field.
Seestrasse 240 | 8802 Kilchberg | Switzerland
T: +41 43 311 55 66 | E-mail: florian.klett@errf.net | W: www.errf.net
ERRF office hours: Monday and Thursday 9 -17