PSA education and training standards consultation – The Professional Standards Authority (PSA) commissioned a review of education and training Standard 9 of the Standards for Accredited Registers. The PSA agreed that education and training standards should be made explicit to the public and is proposing a change of wording to make this requirement clear and to amend the assessment process. The BAcC believes this does not go far enough, and that it should explicitly state that the standards should meet international benchmarks, for example at the degree level recommended for acupuncture by the World Health Organisation (WHO). See the PSA site for details of consultations.
The British Conference of Acupuncture and Oriental Medicine will take place from 25 to 27 September at the Orchard Hotel, Nottingham. For full details of speakers and to book your place, visit conference.acupuncture.org.uk.
Anne Milton becomes deputy chief whip – BAcC patron Anne Milton has been named as the first female Tory MP to hold the post of deputy chief whip.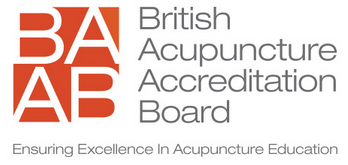 There are currently vacancies for two educationalist Board members at the British Acupuncture Accreditation Board (BAAB), to begin from July 2015, and a vacancy for an acupuncturist/educationalist member of the Accreditation Committee (AC) from October 2015. For more information about the BAAB, the AC, and the roles of members, please visit the BAAB website.