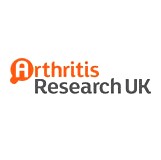 Arthritis Research UK is pleased to announce a new call for Educational Research Fellowships.  These fellowships are open to doctors (usually at specialty training level in rheumatology, orthopaedics or general practice), nurses, allied health professionals and educationalists. They provide an opportunity for training and research in an educational project relevant to arthritis and related musculoskeletal diseases.
Fellowships will usually be awarded for 1, 2 or 3 years (full- or part-time equivalent) and where appropriate, successful candidates will be required to register for a higher degree (MD, MSc, PhD or equivalent). Salaries will be according to age and experience on the appropriate clinical or scientific scale.  Reasonable running costs are also included. The total budget available for this call is £150,000.
Fellows will be attached to a UK-based academic department with appropriate clinical or educational expertise and are expected to have two supervisors (academic and educational), one of whom may be external.
Further information is available from the Arthritis Research UK website on the Educational Research Fellowships page or from their Education Department (tel 01246 541136).  
The deadline for applications is WEDNESDAY, 9 JANUARY 2013.