The British Orthopaedic Association welcomes the Dr Foster Hospital Guide 2013 publication and its focus on hip and knee replacement data.
Committed to clinical leadership and our patients, we are already working closely with NHS England, Hospital Trusts and Clinical Commissioning Groups to ensure high quality orthopaedic clinical care for all.
We are therefore concerned that the report highlights a reduction in the number of hip and knee replacements performed in some areas.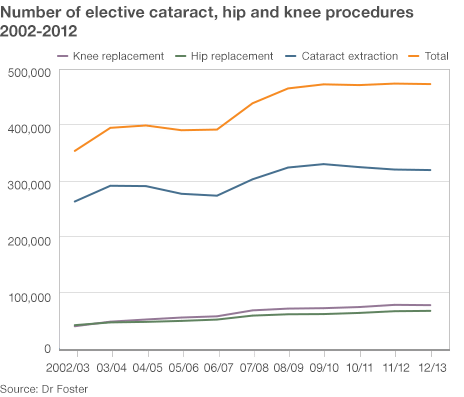 Those patients who are not receiving joint replacements at the time they most need them are being denied the significant benefits that this surgery can bring. 
There is strong evidence that these are highly effective operations with a wider economic and social impact because they restore mobility and reduce disability.
They are also very cost-effective for the NHS, and if they are being reduced for financial reasons as the report suggests, we consider this to be both counter-productive and detrimental to patient care.
BBC News coverage can be viewed here.