Department of Health quality accounts to include rheumatoid and early inflammatory arthritis audit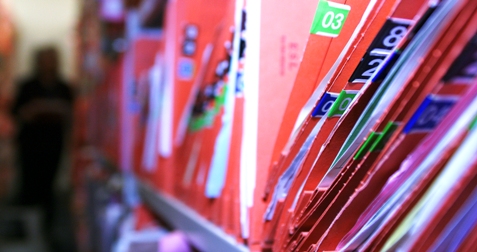 The British Society for Rheumatology have welcomed the news that their national clinical audit for rheumatoid and early inflammatory arthritis has been chosen for inclusion on the list of audits used in the Department of Health's quality accounts. This highlights the importance with which rheumatology services are viewed by the Department of Health. In addition, it will empower rheumatology units to actively engage with audit departments for support and guidance as you deliver the audit. For more information, please contact Paula Beare, the project director.
BSR Commissioning Seminar
This seminar run by the British Society for Rheumatology as part of the Rheumatology Commissioning Support Alliance took place on Friday 6 September and hosted participants from 31 organisations.
The main recommendations resulting from the day were that:
National patient advisers should sit alongside national clinical directors, and
Patient commissioner roles should be created.
The discussions are currently being written up and the papers will be sent to all attendees and made available on the BSR website.
Simple Tasks to launch 3rd October
The Simple Tasks campaign kicks off on 3rd October, run by the British Society for Rheumatology to raise the profile of rheumatic conditions and the professionals who treat them. If you haven't yet done so, please sign up to the Thunderclap (a thunderclap is a crowd-speaking platform that allows social media users to support causes as part of a mass of people) and like the campaign's Facebook page.
Do you have any photos we could use?
Send in a photograph to the BSR and you could win John Lewis vouchers and the chance to showcase your work on our next membership campaign.
The competition is open to anyone with an interest in rheumatology. Please send photographs in the following four categories:
Rheumatology as a science
Rheumatologists help patients
Rheumatology professionals never stop learning
The Rheumatology team
Each category winner gets a £30 John Lewis gift voucher, and there will be £10 awards for highly commended photos. For more information, please see BSR's terms page.