The Discover Arthritis Research UK Scotland Information Day 2013, Edinburgh
23 November 2013
Come along to the information day and learn more about the charity's research and work in Scotland. There will be talks and presentations in the morning from lead researchers and the charity's Chief Executive Officer, Dr Liam O'Toole.
Topics will include:
Osteoarthritis
Rheumatoid arthritis
Auto immune conditions
Juvenile Arthritis (JIA)
There will be a buffet lunch and the opportunity to meet and talk with others concerned with arthritis. Find out how you could play a part in helping move research in Scotland forward.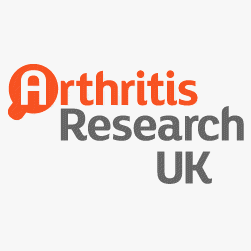 An Arthritis Research UK Information Stand will be open at the Royal Society of Edinburgh from 10am to 2.30pm.
This event is open to all but is limited to the first 150 applicants. Please apply early to book your place.
See more at from the  arthritisresearchuk.org events page.
10am – 2.30pm
Royal Society Of Edinburgh,
22-26 George Street,
Edinburgh,
EH2 2PQ