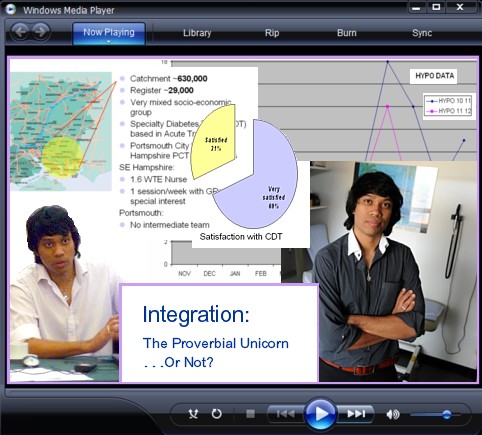 As part of this year's ARMA AGM, our guest lecturer was Dr Partha Kar, Clinical Director of Diabetes at Portsmouth Hospital NHS Trust since 2009, and pioneer of the award-winning Super Six model.
One of his main areas of passion is improving patient outcomes through the redesign of diabetes care to be more integrated over primary and secondary care.
He spoke to us about the Super Six model and how he has gone about redesigning diabetes care in Portsmouth: managing CCGs, targets and reviews, the tendering process, policies, and affecting changes. There is a lot that we in MSK and Rheumatology can learn from the Diabetes experience, and from Dr Kar's experience in particular, and obviously it's extremely relevant to our own Clinical Networks project.
The attached audio file of Dr Kar's presentation is 24 minutes in length.
Click here to listen or download it.
Based upon a lecture he presented to government, the talk is titled Integration: the proverbial unicorn, or not?

Open the
slides
from his presentation.