A fun-packed day for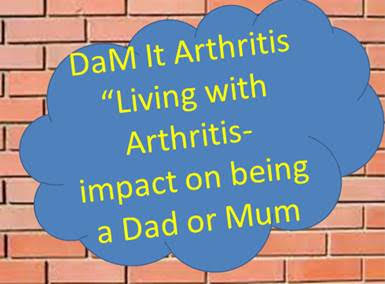 all
On Sunday 22nd October 2017, the Department of Rheumatology staff hosted more than fifteen tables for children's games and crafts – f rom Dominos, colouring to ghostly table lights, and homemade first aid kits – whilst Dads and Mums living with arthritis and connective tissues attended a number of short presentations aimed at providing help and advice:
Strategies for coping with a diagnosis and moving forward
How to manage family life work and arthritis and connective tissue diseases
Incorporating the benefits for staying active and eating healthily
The DaM-it Arthritis project is funded through the Department of Rheumatology's charitable funds and non-conditional educational grants, offering free events to support the community of Dads and Mums affected by Arthritis and Connective Tissue Diseases and their families.
We recognise that social and emotional peer support is as essential as medical care for people living with these long-term conditions.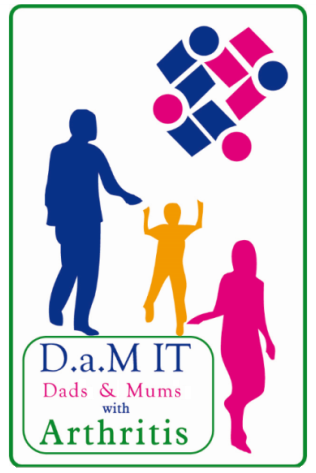 The Department of Rheumatology at the Portsmouth Hospital NHS Trust aims to understand the needs of this group and will be hosting a variety of family-centred events in 2018, combining fun and games with an understanding of the conditions and the impact it has on the family. We aim to offer a variety of workshops, classes, groups and activities in a non-residential, home-like setting.
Read the DaM-it-Arthritis info-sheet here.
Jenny Kynes, Head of Nursing, MSK Services, said: "Dads and Mums affected by Arthritis and Connective Tissues diseases need a place where others understand what they are going through. I am so pleased to see and hear about the work of the Rheumatology Department where the Dads and Mums get the opportunity to discuss and question healthcare professionals about subjects important to them.
Alex Fletcher, DAWN coordinator, said: "I was humbled and amazed at listening to the dads and mums' stories. It gave me a true understanding, in-depth, of the impact living with arthritis and connective tissue diseases has on their lives and the lives of their partners and children. Until then, I only knew of their names from updating the information systems, so meeting them was revealing, touching and often heartwarming. It reminds us to think of a person, not just a condition, and ask what matters most to them?"