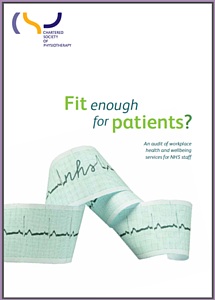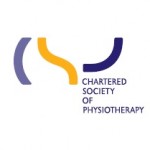 The CSP has provided the Fit enough for patients? report, an audit of workplace health and wellbeing services for NHS staff.
Excerpt:
The drive to deliver quality services to more patients whilst reducing costs in the NHS requires a healthy, productive workforce. The Chartered Society of Physiotherapy (CSP) welcomed the recommendations to improve staff health, and therefore reduce costs, which were made in 2009 by Dr Steve Boorman in his NHS Health and Wellbeing Review. Yet, three years on from the report's launch, progress in reducing sickness absence rates across the NHS has stalled. For example, from 2009/10 to 2011/12 staff sickness absence rates fell by 0.28%2. However, rates fell by just 0.04% from 2010/11 to 2011/123.
Read more about report the on the CSP site or download the full report from our website.
ARMA members may also be interested in the CSP's Workout @ Work Day initiative, which is taking place on 12 June.  More information is available from their website.