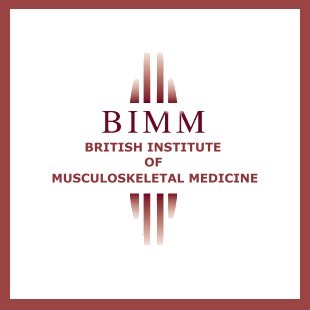 NEW BOOK:
The new 'Oxford Textbook of Musculoskeletal Medicine' second edition. Edited by Mike Hutson & Adam Ward. This book was 3 years in the making and crystallises all the available knowledge on this magnificently diverse subject. On the Oxford University Press website, search for the book, add to the basket and then use promo code AMPROMO13 to get 20% off.
NEW COURSE:
Blackberry Education spinal injection course, skill-based workshops using KIP phantoms.
At Blackberry Clinic, March 17th 2016. Click here for more details.
NEW FILM:
The British Institute of Musculoskeletal Medicine and Loughborough University have released a film about Musculoskeletal Medicine and it's place in the NHS, along with news about the new part time MSc/PGDip in MSK at Loughborough University. The course is aimed primarily at medical doctors but is open to other regulated healthcare professionals working in musculoskeletal (MSK) medicine including physiotherapists, osteopaths and chiropractors.
Here's The Musculoskeletal Medicine MSc film link!
https://www.youtube.com/watch?v=w98Jsy-i1mQ
Please forward to interested parties.
Happy Christmas!