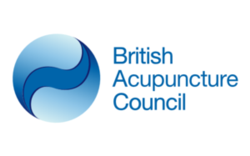 The British Acupuncture Council (BAcC) is the leading organisation for traditional acupuncture in the UK with around 3,000 members. The BAcC is a non-profit membership organisation with a turnover of around £1.6m and reserves in line with the Governing Board's target. The BAcC is accredited by the Professional Standards Authority.
You will deliver our current strategic objectives for 2015-8, and set our future strategy. It is vital that our members are properly served, their views represented, and that they are proportionately regulated. For this to happen, you will need to ensure that the BAcC maintains persuasive relationships with government and opinion formers. You should be able to connect well with members and understand the issues central to their practising lives.
In addition, you will have the necessary skills to nurture and further develop our small staff team who work within their own areas of expertise. You will be expected to foster an environment in which these individuals can thrive and maximise their potential. By providing strong and supportive leadership you will ensure this environment is cultivated and maintained.
Above all, you will share our commitment to the very real and positive impact acupuncture has on patients. In return we offer a unique opportunity to lead an innovative organisation.
Salary up to £63k, plus benefits.
To apply, please visit www.acupuncture.org.uk/jobs to download the candidate pack. Closing date: Friday 15 April. Interview date: Wednesday 4 May.