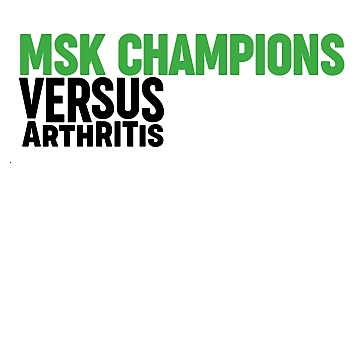 Versus Arthritis are delighted to announce that they're now open for applications for the second round of the MSK Champions programme, a prestigious leadership development opportunity. 
Together with international business school Ashridge Executive Education, they created a bespoke leadership initiative, which will support you to become a Champion of musculoskeletal care. You'll join a galvanized community of role models and ambassadors who champion change and work together to improve musculoskeletal care.
Are you passionate about leading change in MSK care?
If so, applications for the second cohort are now live and the programme will start in June 2019.
If you would like to find out more about this opportunity and how to apply please visit: www.versusarthritis.org/mskchampions or email champions@versusarthritis.org
Key dates:
Monday 14th January – open for applications
Sunday 3rd March – deadline for applications
29 March, 4 April, 5 April, 9 April, 12 April- interviews at our London office
Programme dates:
Online induction 23rd May at 10:00 am
Module 1 (residential at Ashridge) – 26-28 June 2019
Module 2 (residential at Ashridge) – 25-27 September 2019
Module 3 (residential at Ashridge) – 22-24 January 2020
Module 4 (residential at Ashridge) – 13-15 May 2020
Module 5 (residential at Ashridge) – 23-25 September 2020