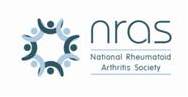 NRAS has launched a new survey to investigate the experiences of care and support in England for people living with Rheumatoid Arthritis (RA) and their carers. We want to know what types of care and support are needed for people with RA, whether these needs are being met properly, and what patients' views are about the Care Act 2014 reforms.
The results of the survey will eventually be published as a briefing paper. The survey closes at midnight on 09 October.
To take part please follow the surveymonkey link.