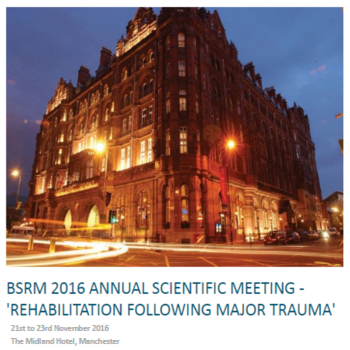 BSRM have called for abstracts and opened registration for the Annual Scientific Meeting to be held in Manchester, 21-23 November 2016.
On Monday there is an MskSIG session on 'Exercise prescription for chronic conditions'.
Abstracts must be submitted by the 30th September 2016.
For further details see the event webpage.
To register please complete the form attached [opens in Microsoft Word].
There is no deadline for registrations but accommodation is allocated on a first-come, first-served basis.