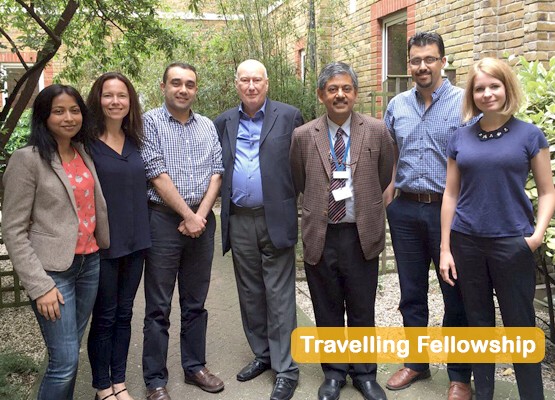 Earlier this month Southend University Hospital hosted BSR's Travelling Fellowship. Our six trainees Dr Mahdi Abusalameh, Dr Priyanka Chandratre, Dr Lynsey Clarke, Dr Angela Pakozdi, Dr Vanessa Quick and Dr Sufian Rifaei were shown around Southend's rheumatology department and learnt first-hand from professionals in the industry.
BSR's Education and Training Committee chose the Southend Hospital to host the Fellowship because of their excellent detailed and diverse programme including sessions on saving sight & the fast-track pathway, temporal artery ultrasound, imaging for GCA, biologics for GCA, PMR and large vessel vasculitis, patient education and integrated pain services.
A big thank you to Prof Bhaskar Dasgupta and everyone at Southend Hospital and for letting our trainees have unforgettable experience. Applications for the next Travelling Fellowship will re-open soon.
Please visit the Travelling Fellowship page on the BSR website for more information.