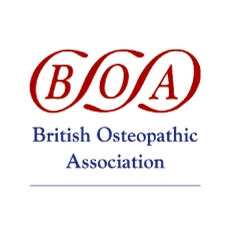 From June 2014 the British Osteopathic Association (BOA) will become the Institute of Osteopathy (iO). The new name is part of a rebrand that will also include a new website and corporate identity.
The decision to change the name is driven by the implementation of a new five year strategic plan that aims to widen the iO's remit and achieve a royal charter for the profession of osteopathy by 2018.
Commenting on the changes Maurice Cheng, chief executive said,
'Changing our name signifies a change of direction. We have always acted as osteopathy's champion, defending members and representing their interests and we will continue to do this, however we now want to inspire collaboration within the profession. We believe that we are uniquely placed to bring together practitioners, educators, researchers and the regulator in a common goal to help osteopaths and osteopathy develop and grow.
'Becoming an institute reflects the collective knowledge that our members hold and share and our commitment to furthering osteopaths' skills.'
Contact details for the iO remain unchanged and the website address will continue to be www.osteopathy.org. Twitter will be @InstOsteopathy and the Facebook address will be https://www.facebook.com/instituteofosteopathy