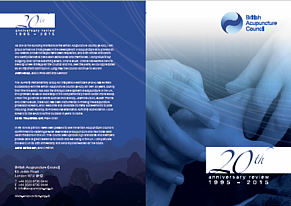 The British Acupuncture Council celebrates its 20th Anniversary this year and has produced a booklet about the history of the BAcC – please contact nick@acupuncture.org.uk if you would like a copy, or a draft version is available here.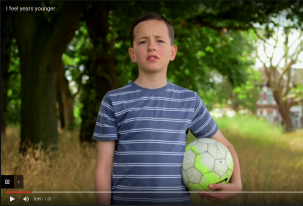 BAcC You Tube video
The British Acupuncture Council has produced a brief YouTube video telling of a man's recovery from chronic back pain – a journey from "just shuffling about" to "feeling years younger".
Watch it here: https://www.youtube.com/watch?v=_TPnGmCBfxc.