Bone & Joint Action Week is our opportunity to highlight the importance of musculoskeletal health and the need to effectively prevent and manage conditions which affect it.
During this week there are dedicated days to highlight major rheumatic and musculoskeletal conditions:
12 October: World Arthritis Day
16 October: World Spine Day
17 October: World Trauma Day
19 October: World Pediatric Bone & Joint Day
20 October: World Osteoporosis Day
The Bone & Joint Decade, the Global Alliance for Musculoskeletal Health, gives an overarching theme for the week as well as encouraging active support of the individual days.
World Arthritis Day (WAD) – 12th October 2016
EULAR are running a campaign for WAD on "The Future In Your Hands', encouraging people to share their stories about how they have taken action to live their life to the fullest with a rheumatic or musculoskeletal disease (RMD) and support others with RMDs.
Get involved via Facebook, Instagram and Twitter and join the conversation with the hashtag #WADstory.
Find out more at http://www.worldarthritisday.org/our-campaign.
National Ankylosing Spondylitis Society (NASS) campaign:
See the NASS campaign www.nass.co.uk/patientvoicepatientchoice
Follow on Twitter with @NASSexercise.
Share Your Everyday campaign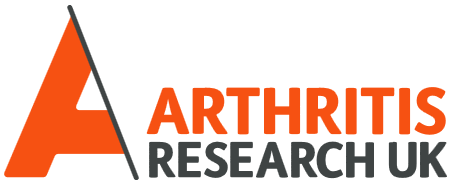 Kicking off on World Arthritis Day this October, Share your Everyday will run for six weeks. www.arthritisresearchuk.org/shareyoureveryday
Following the same format as last year, the campaign will give people with arthritis an opportunity to share their experience of living with arthritis – we want to hear how they push back the limits of arthritis to make their everyday life better.
World Spine Day – 16th October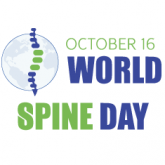 World Spine Day is an initiative of the Global Alliance for Musculoskeletal Health, coordinated each year by the World Federation of Chiropractic.
This year the theme is "Straighten Up and Move" which accords with evidence supporting optimum care for spinal disorders and the World Health Organization's focus on physical activity as a way to combat a range of health disorders including cardiovascular disease, obesity and, of course, musculoskeletal disorders.
For information and resources about how organisations can get involved go to http://www.worldspineday.org/.
World Trauma Day – 17th October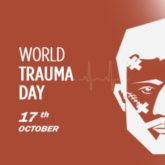 World Trauma Day began in 2011 in New Delhi with the purpose to set a day aside to consider the impact, prevention and treatment of traumatic injuries and deaths.
World Health Organization (WHO) research has shown that at least 50 percent of road deaths occurring in developing countries could have been prevented with effective intervention after trauma has occurred, including immediate pre-hospital care.
World Pediatric Bone & Joint Day – 19th October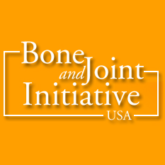 World Pediatric Bone and Joint (PB&J) Day, developed by the multi-disciplinary Pediatric Specialty Group of the United States Bone and Joint Initiative (USBJI) features educational stories on important bone and joint-related conditions and their impact on children.
The USBJI Pediatric Specialty Group's goal is to identify the primary areas of concern with regard to children's musculoskeletal health and to develop programmes and activities through research, education and advocacy.
Share your event or the day on Facebook or via Twitter @USBJI.