​Over the past month, the British Orthopaedic Association has launched a public consultation on Clinical Commissioning Guidance documents.
The Clinical Commissioning Guidance documents have been developed through a project led by the BOA and Royal College of Surgeons (England) using a defined process, accredited by NICE. Guidance has been developed on a range of topics, and the five currently out for consultation are: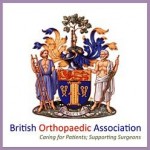 Foot & Ankle – Painful deformed great toe in adults
Hands – Painful tingling fingers
Hips – Painful osteoarthritis of the hip
Spines – Low back pain
Knees – Painful osteoarthritis of the knee
Each guide has been put together by a dedicated guidance development group, which has representatives from Specialist Societies, primary care, physicians, commissioners and patient groups as well as other clinicians involved in the delivery of the service. In this respect, the development process is intended to produce a consensus statement from different stakeholders to define optimal commissioning of services for these conditions. The Clinical Commissioning Guidance documents are distinct from other types of guidance you may be familiar with and aim to provide information to support commissioning rather than guidance on clinical matters.
We would like to invite all interested parties to read and review the guidance. 
The consultation document for the painful osteoarthritis of the knee closes on 15 July 2013, and the consultation for all other guidance documents closes on 27 June 2013.
The documents for review are available here.