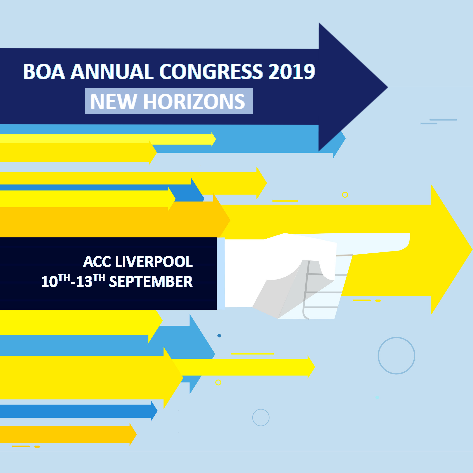 BOA Annual Congress, 10–13 September 2019 – Members' early bird registration opens next week!
The theme for the 2019 Congress is New Horizons in Research, Education and Clinical Leadership, which will be incorporated throughout all of the plenary and breakout sessions. Early bird registration for BOA members will open on Wednesday 10 April and will close on Tuesday 4 June at 23:59.
This year's Presidential Guest Lecturer has now been confirmed as Per Kjaersgaard-Andersen, MD, Ass. Professor, EFORT President. Read more on Per Kjaersgaard-Andersen and other confirmed speakers, full registration rates, programme updates and more on the BOA website.