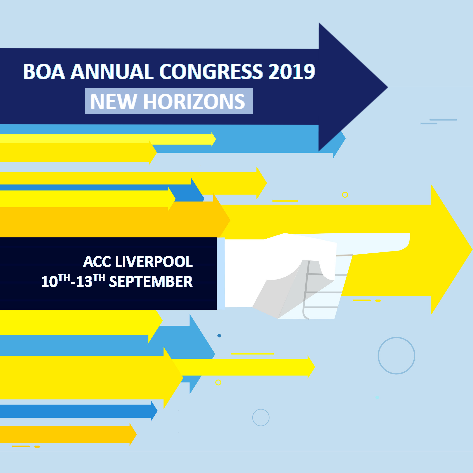 British Orthopaedic Association Annual Congress 2019 – One week to go!
10-13 September – ACC Liverpool
The theme for the BOA 2019 Congress is New Horizons in Research, Education and Clinical Leadership, which will be incorporated throughout all of the plenary and breakout sessions. Full Congress registration is now open, register online using the late registration fee, please visit the BOA website for the full rates.
Join Dame Clare Marx on Thursday 12th September for 'Burn Out… Time to Take Action!' This session is designed to open a dialogue, increase our understanding and takes some steps towards solutions. As ever explaining the problem is the start, understanding how we can recognise it in ourselves or others takes us further. Knowing how it is seen by the professional bodies and finally the fact that it is not all about us will help us move the dialogue on.
Professor Matthew Costa, on Tuesday 10th September, will be delivering a session on 'Proving that what we do makes a difference: Trauma and Orthopaedics now and in the future', this will discuss the basic principles of clinical and cost-effectiveness in a way that is accessible to surgeons, which is set to be very popular. Read more on the confirmed speakers, full registration rates, programme updates, venue and more on the BOA website here.