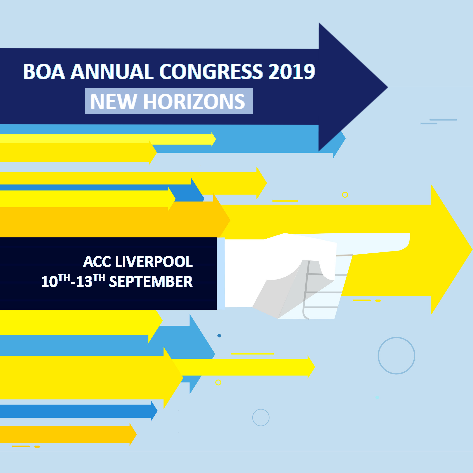 The theme for the 2019 Congress is New Horizons in Research, Education and Clinical Leadership, which will be incorporated throughout all of the plenary and breakout sessions.
BOA members' early bird registration closes Tuesday 4 June at 23:59. Full Congress registration will open Wednesday 5 June; please visit the BOA website for full registration rates.
The Robert Jones Lecturer is now confirmed as Professor John Skinner. John is a Consultant Orthopaedic Surgeon and Professor of orthopaedic surgery at the Royal National Orthopaedic Hospital, Stanmore.
The bi-annual Sir Walter Mercer lecture will be delivered by James Hunter. James is a Paediatric Trauma and Orthopaedic surgeon at the Queen's Medical Centre, Nottingham, where he has been a consultant since 1995.
This year will also see sessions on global health and machine learning. Read more on the confirmed speakers, full registration rates, programme updates and more on the BOA website here.