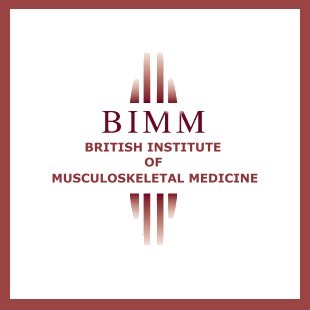 At the recent British Institute of Musculoskeletal Medicine AGM our hereto 'doctors only' organisation voted in favour of introducing an Associate membership category to physiotherapists, osteopaths, chiropractors and indeed all AHPs who practice as part of the MSK team.
Subsequently our Education Committee together with the Diploma MSK Examination Board agreed to open our Modular Course for doctors to all registered professions working in the MSK field and to make the Diploma examination the recommended exit Exam for this.
Recognising the growing demand for injection training from physios and osteopaths in particular, BIMM are developing a 3 day Joint and Soft tissue training Module to supplement the existing highly successful Injection Roadshow.
The August issue of "Commissioning Excellence", produced in collaboration with PCC and NHS networks, published some interesting results from 17 Hastings and Rother GPs who collected data on their pre- and 6 months post- injection Roadshow referral rate for injections. They avoided 226 referrals and administered some 266 MSK injections thereby saving an estimated £100,000 per year per group of 20 or so GPs.