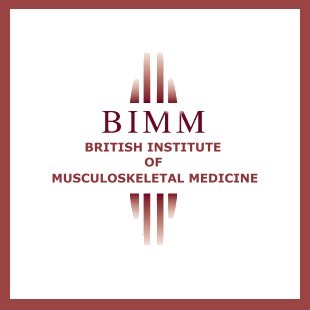 Module 1 – Foundation Course
27th – 29th Sept
LCOM Boston Place London NW1 6QH
This module will cover the essentials of history taking and systematic physical examination of the musculoskeletal system. You will be introduced to the neurophysiology of pain and the relevance of the dysfunction model to understanding the modern epidemic of back pain. You will learn how to assess posture, gait and function and develop your manual skills in diagnosis of soft tissue dysfunction. Through understanding of joint mechanics and physiology you will begin to learn the principles of mobilisation and manipulation. Demonstration of diagnostic technique on clinic patients in later modules together with small group sessions will help you integrate this new knowledge and skills into your own practice.
Module 4 – The Thoracic Spine, Pelvis
8th – 10th Nov
LCOM Boston Place London NW1 6QH
This module will enable the student to treat thoracic spine and ribcage pain and dysfunction. Recognition of benign anterior chest wall pain and differentiation from 'red flags' is emphasised. Skills in teaching and practising optimal body use as a self help method for patients will be revisited through practical sessions. The difficult diagnoses of sacroiliac dysfunction and other pelvic syndromes with their management will be covered. A large part of this mid- course module will focus on revision of treatment techniques for the spine followed by an assessment of manual skills gained.
Module 7 – Pain Management & Cognitive Behavioural Therapy
29th Nov – 1st Dec
This module is designed to deepen students' understanding of the processes by which patients slide into chronicity and disability. Students will learn practical skills in interviewing and initiating change. This will include basic CBT and other ingredients of the pain management approach, namely graded exposure, pacing, coping strategies, and problem solving. The armamentarium of the Pain Clinic approach will be explored and explained, ranging from pharmacotherapy to invasive techniques. Particular attention will be paid to the use of acupuncture, intramuscular stimulation and TENS. Further time will be allocated for case history presentations and discussion of problem patients.
BIMM Winter Symposium – "Circle of Shame: non-specific back pain"
6th December 2014
Holiday Inn, Stratford City, London
While fortunately this condition often resolves without or despite treatment, it can blight many lives, sinking the hearts of sufferers and those trying to help them. 35 years ago Prof A L Cochrane said: "The most fundamental problem is uncertainty about the nature of back pain, of how the complaint arises, and of the significance of various attributes that may be associated with it." [Working Group on Back Pain, 1979] and this official report felt unable to recommend any current treatment: it could only advocate "sustained investment in clinical and basic research studies directed at unravelling these problems."
That this has not occurred is to the shame of those entrusted with the research and development of the healthcare of nations and we are complicit. In the consulting room we feel shame that we still have no coherent diagnosis to offer the majority of sufferers. However, while we can only tinker with the factors modifying suffering, we can walk with our patients to mitigate the shame many of them feel that they cannot fulfil their role as a whole person in society. Those who recognise this desperation and profit from it with spurious treatment do not however feel shame.
Into this Circle of Shame – a sombre ring dance of politicians, research scientists, health professionals, profiteers and the people afflicted – we hope to shine some light and perhaps recognise hopeful rays coming from the end of several tunnels. This meeting will try to raise the tempo and spirit of the dance somewhat by bringing together real researchers currently working: to understand spinal pain generation at its origins; tap into to the experience of those we hope to help; consider data on effective treatment that has yet to filter down into NICE guidelines or Cochrane reviews but is already posing questions that should change the scenery and the maps of our treatment pathways. Workshops will treat patient handling as a martial art and empower the audience with arcane knowledge only transmissible by being there.
Module 5 – Ergonomics, the Upper Limb
31st Feb – 2nd Mar
Module 5 focuses on acute and chronic disease and dysfunction affecting this region. There are three days starting with the shoulder on day 1 and progressing on to the elbow and hand and wrist on subsequent days. The teaching begins with an anatomy refresher followed by teaching methodical history taking and examination. The module as with most BIMM modules is multidisciplinary. In addition to the core teaching from the module lead and other musculoskeletal physicians included are sessions with an ergonomics expert, a physiotherapist specialising in rehabilitation and a talk from an upper limb surgeon. There will be some teaching on joint injections (Although this is not specifically an injection course) and other simple treatments and an introductory ultrasound session. At the end of the module students should feel more confident at diagnosing upper limb problems, recognising which problems need referral and develop some basic treatment skills. There is not time to teach joint injection skills in detail and participants are advised to book for the injection RoadShow run by BIMM.
Module 8 – Occupational Medicine, Exercise Prescription and the Integrated Approach
21st – 23rd Feb
The last module focuses on two important issues; the obstacles to patients returning to work and the various methods of rehabilitation. Psychosocial and other factors influencing sickness absence (the 'black flags') will be explored with occupational health experts. The role of vocational counselling, functional rehabilitation and the clinician's role in liaison with all the relevant members of the team will be emphasised. The various types of exercise rehabilitation including cardiovascular conditioning, core stability, Mackenzie's, Pilates will be demonstrated and taught to give students a thorough understanding of the most efficacious aspects of physiotherapy and their application. This final module will concentrate on integrating all the facets of the course so that the doctor can apply a multimodal approach in management of his/her patients.
Information and booking forms available from www.bimm.org or email info@bimm.org.uk