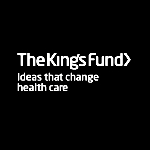 "While sharing resources across the NHS and local government is a step in the right direction, expectations of what the Better Care Fund could achieve, and how quickly, seemed heroic. The £3.8 billion fund is not new money, the national conditions for its use were stringent and plans had to be assembled very quickly, with insufficient time to engage properly with acute providers whose buy-in is essential for the plans to work.
"What began as a well-intentioned agreement between the Department of Health, NHS England and the Local Government Association is fast becoming a Faustian pact – the devil truly will be in the detail of the revised guidance that we haven't yet had sight of."
Article by Kingsfund's Richard Humphries, Assistant Director, Policy.
Read the article on the Kingsfund website.