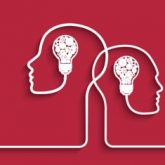 The British Chiropractic Association would like to draw your attention to two items of news:
1) We have our Spring Conference coming up on 11 March 2017 at the Radisson Blu Heathrow.
The theme is: "Lifting the lid on the mysterious workings of the brain…."
For info and booking visit here.
Those speaking include:
Matthew Antonucci, Chiropractic Neurologist, ReceptorBased® Rehabilitation Specialist, Educator and Researcher;
Stephanie Fairhurst, Psychological Skills Mentor at Chimp Management Ltd;
Joanne Harrison, Solicitor – Healthcare, Professional Discipline & Regulation, Weightmans;
Inger Roug, Chiropractic Radiologist at AECC;
Joe-James Tilley, founder of Core Wellness Centres, dedicated to changing the way people eat, think, move and function;
Manuela Fontebasso, Headache Specialist, Headache Educational Facilitator and author;
Andrew Rowe, Chiropractor in Abingdon, Oxfordshire.
2) Our CEO, Satjit Singh, is leaving the BCA at the end of April 2017. We will recruiting his successor soon.