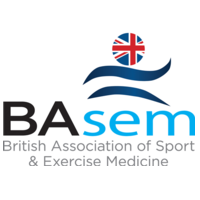 Online booking is currently open for this year's BASEM Foundation Skills Course on 10-13 June 2018 at Lilleshall National Sports Centre, Shropshire. This three-and-a-half day residential course is aimed at providing a thorough grounding in the areas that make up Sports Medicine.
Hands-on and practical, it will cover anatomy, pathologies and practical examinations of the foot, ankle, knee, shoulder and spine; exercise physiology; nutrition in sport; sport and doping; practical rehab and event medicine.
Further information and an online booking facility are available on the BASEM web site www.basem.co.uk or by clicking on the following link: www.basem.co.uk/education/basem-foundation-skills-course/.