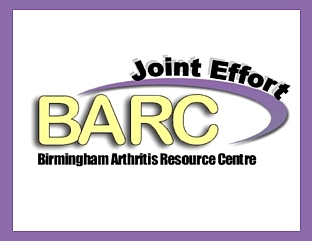 Welcome to the Summer edition of the BARC newsletter, from the Birmingham Arthritis Resource Centre. This edition offers three main articles: The first is written by one of BARC's volunteers, on the subject of arthritis and higher education. The second reviews the chronic condition of Fibromyalgia. The final article announces the world's first treatment centre for black bone disease.
Naturally, the newsletter includes the usual pieces – words of inspiration, words of gratitude to those who made donations, shopping and donating money to BARC, and a Q&A session with one of BARC's first volunteers.
View or Download the newsletter by clicking on the image.