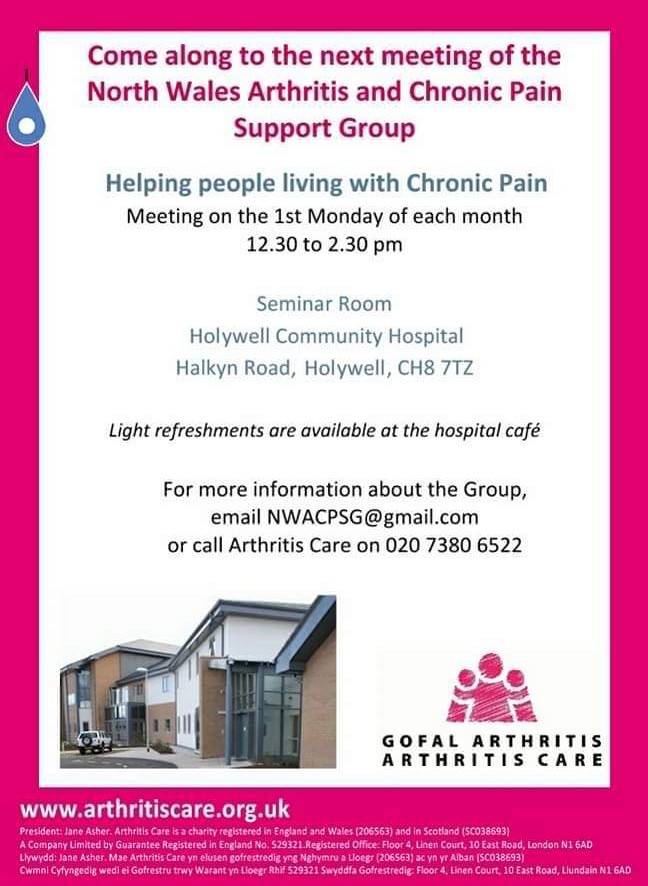 Upcoming North Wales support group meetings for people with arthritis and chronic pain.
Dates:
7th August 2017
4th September 2017
2nd October 2017
6th November 2017
4th December 2017
Venue:
Holywell Community Hospital, North Wales.
The meeting room is behind the cafe and opposite the reception area.
Open full-size and save the flyer for more details, or see the North Wales Arthritis & Chronic Pain Support Group Facebook page.