Please help share Arthritis Research UK's new Spark project in partnership with the Design Council
Arthritis Research UK has launched a new project with the Design Council called the Spark product innovation fund. The project is set up to support the development and design of assistive products that help people living with arthritis and musculoskeletal conditions to live well and for those products to offer additional therapeutic benefit, to help people be independent and in control of their lives as much as possible.
Please help us share this new initiative within your online communities and through email newsletters.
Shortlisted projects will receive £15,000 in addition to an accelerator programme of workshops and bespoke mentoring support over a 20 week period. Following this intensive programme, applicants who can demonstrate a clear commercial solution to pitch that will help people living with arthritis, for a further £50,000 with ongoing support. A maximum of three shortlisted projects will be funded by Arthritis Research UK, with one receiving the final £50,000.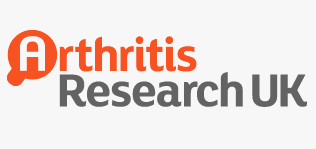 We would appreciate your support in raising awareness of how people with an interest in arthritis innovation can apply to be part of the Spark product innovation fund project. We want you to let people in your networks know about the programme and how they can apply by sharing content in your online communities and email newsletter.
What We Are Asking From You
We kindly ask that you support our campaign by posting about it on your own social media channels and in your newsletters where relevant.
What We Can Provide for You
–        We can provide you with suggested tweets / FB posts and content including videos of case studies to post on your networks.
–        We can provide you with bespoke content for an e-newsletter or any other communication channel you use.
–        We will also actively promote your social media accounts to our following of 12.8k on Twitter (www.twitter.com/arthritisruk)
Please can you reply to Catherine Barber in the Communications team if this is something that would be of interest by Monday 30th November and we will be in touch with the content during that week. Her email address is c.barber@arthritisresearchuk.org. Please note the closing date for applications is December 14th(midnight).