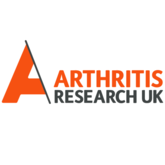 Location: Saffron House, 6–10 Kirby Street, London, EC1N 8EQ
Hours: Full-time, 35 hours per week
Salary: £28,500 – £30,500
Contract type: Permanent
Closing date: 9am 21 May 2018
Download the job description and person specification here. (Word 123KB)
About the role:
As Policy Officer you will lead on specific projects, developing policy positions, commissioning research and producing reports and consultation responses.
You will also contribute to the wider work of the team and Directorate by representing the charity on cross-sector groups, attending stakeholder meetings and participating in public affairs events and conferences. Strong analytical and communication skills, together with a flexible and engaging approach are vital.
See more details on the arthritisresearchuk.org website.