Work and Pensions committee
Arthritis Research UK gave evidence to the Work and Pensions committee as part of its inquiry into the disability employment gap.  The committee was hearing from a range of charities and trusts involved in the sector across two sessions, and representatives from Rethink Mental Illness, Leonard Cheshire Disability, and United Response joined Dr Karen Walker-Bone, representing Arthritis Research UK, on the panel for the second session.  The session went well, with Dr Walker-Bone putting across many of the key messages from our Working with arthritis report and each organisation's evidence complemented one another.
Aids and Adaptations Update
For the quantitative phase of research for the aids and adaptations project, we will be piloting two questionnaires with people with arthritis.  One looks at aids and adaptations in the home and the second looks at social services people with arthritis use.  Both will also include a pilot of the MSK-HQ.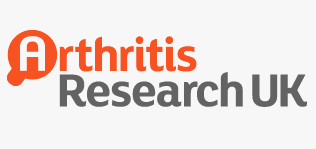 Brexit
We have begun the process of mapping out the impacts of Brexit on the musculoskeletal sector including research, services and workforce amongst other issues.  We will be working with the AMRC, National Voices and others to explore how best to address these challenges
Higher Education and Research Bill (HERB)
The House of Commons Public Bill Committee has just put out a call for evidence on the Higher Education and Research Bill. The Committee has asked for evidence to be submitted as soon as possible, and they will be meeting to discuss the Bill on Tuesday 6 September. It will stop receiving evidence on Tuesday 18 October. We are closely monitoring developments and are part of a working group from across the medical research sector to ensure we have a collective voice on this issue.