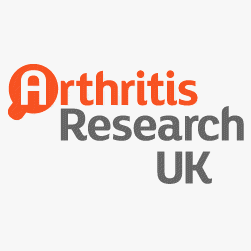 Activity during the week of 7-13 October included:
Arthritis Research UK held a parliamentary reception on 9 October to celebrate National Arthritis Week in the lead up to World Arthritis Day. Over 45 parliamentarians came along to show their support – and thank you to all ARMA members who joined us on the day.
Early Day Motion 499: National Arthritis Week
Andy Sawford MP (Lab, Corby) has tabled an Early Day Motion with cross-party support to raise awareness of the burden of arthritis and recommendations to improve the health and wellbeing of people with musculoskeletal conditions.
The EDM currently has 44 signatories – it would be greatly appreciated if members could pass details on to any MPs you work with and encourage them to lend their support.
National Arthritis Survey
We want to hear people's experiences of living with a musculoskeletal condition and how it affects their daily life and work. The results will help us build a more complete picture of how people are affected by a musculoskeletal condition, identify where change is most needed and help shape our future research.
The online survey closes on 29 November – please could you encourage people to respond.
Support from party leaders
We were delighted to receive the support of Prime Minister David Cameron, Deputy Prime Minister Nick Clegg and Leader of the Opposition Ed Miliband for National Arthritis Week.
New report: Osteoarthritis in general practice
Arthritis Research UK recently published a report on osteoarthritis in general practice which presents new data on the national burden of osteoarthritis. You can contact Laura Boothman with any queries.