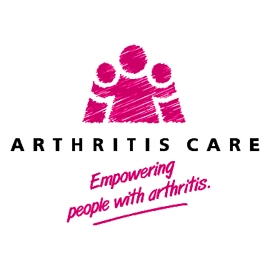 Arthritis Care was held on the week commencing 19th May. The launch included publication of "Arthritis Nation 2014 report", a quantitative survey of peoples' experience of pain and pain services throughout the UK. Results from this survey show that:
70% of people living with arthritis experience constant pain despite taking any relevant medication
Nearly half of people with arthritis only seek advice from medical professionals when their pain that is nearly, or actually, unbearable.
Yet 78% of those who received help to manage their pain found it helpful.
Arthritis Care hope to take this work forward by joining with other pain bodies to work on creating national outcome indicators for pain services.
Arthritis Care have teamed up with Roche and Chugai Pharma UK to launch the 'RA Unspoken' website, an exciting campaign aimed at helping people with rheumatoid arthritis (RA) having treatment difficulties. RA Unspoken offers a downloadable diary to help people with RA record their treatment issues and a list of questions that frequently go 'Unspoken'.
Earlier in May, Judi Rhys, AC Chief Executive, spoke to Radio 4's Woman's Hour about rheumatoid arthritis & RA Unspoken.