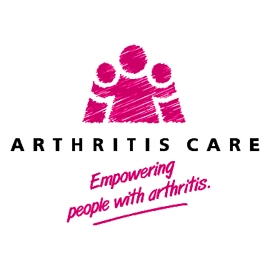 Arthritis Care have recently refocused their services on two proven service areas of
1) Young People and Families
and 2) Arthritis Champions.
We are currently recruiting to four Young People and Families posts in England to further extend our established services in Northern Ireland and Scotland. In addition, a post in Wales has been refocused on this area of service. We are working with some of the country's leading paediatric, adolescent and adult rheumatology clinics – our proven support activities align with young people's clinical interventions and help rebuild confidence, social networks and social skills that can all suffer as a result of diagnosis.
We are expanding our already well received 'Arthritis Champions' service which last year received significant funding from the Health and Social Care Volunteering Fund. Our commitment to self-management and service delivery through volunteers helps people rebuild their confidence, learn from peers and develop the ability to manage the pain and challenges that can arise as a result of diagnosis and living a life with arthritis. In key locations we offer a local product portfolio of face to face one to one support, telephone support and internet and face to face courses. This complements our UK services: Website, Information and Helpline.