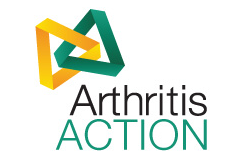 Arthritis Action is pleased to announce the launch of its new Local Support Group in Eastbourne. This comes after the continued success of its Local Support Group based in Primrose Hill, North London. The first meeting will take place on Thursday, 1st October, from 2-4pm.
Royal Voluntary Service
24 Hyde Road,
Eastbourne,
BN21 4SX
The meeting will be used to inform those who attend about the purpose and potential of Arthritis Action Local Support Groups and give them the opportunity to meet other people who live with arthritis. A regular meet-up day and time will also be agreed upon.
Support groups provide the opportunity to meet others, share experiences and tips on living with arthritis, and learn more about local services. Arthritis Action Groups also offer education and information which may enable you to self-manage your condition differently or even better.
If you live locally and would like to attend please contact Georgia Herbert by emailing her at georgia@arthritisaction.org.uk or calling 0203 7817120 or simply attend on the day.  At this meeting participants will have the opportunity to get to know each other and to plan what they would like to do at future meetings. 
 
If you live elsewhere in the country and would like to help organise a local support group please contact Heather Baumohl by e-mail: heather@arthritisaction.org.uk or by phone 0203 7817122.