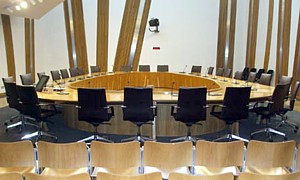 ARMA Scotland met in Edinburgh in May, and agreed to seek meetings with Health Secretary Alex Neil MSP, and with other party spokespeople in support of implementation of the Scottish Public Health Network needs assessment for people with RA.
The Scots PHN report, which Dr Philip Mackie spoke on at the previous ARMA Scotland meeting, identified key issues, including the need to shift practice towards early diagnosis and treatment, ensuring the appropriate management of chronic disease, access to the multidisciplinary team, managing the cost pressures associated with RA drug prescribing, reducing work disability due to RA, meeting training and staffing needs, and auditing and improving outcomes.
ARMA Scotland was represented in the Cross Party Group on MSK conditions at the Scottish Parliament in June, where concerns were raised about delays in orthopaedic procedures caused by a 9% reduction in orthopaedic beds.
The group also heard a report on the need to improve the early diagnosis of hip problems in babies, where failure to spot problems early enough can lead to prolonged problems in childhood and adult life, and where detection rates in Scotland lag badly behind the best European levels.
Report by Steve McBride