This is where we announce vacancies from within our member organisations, as well as opportunities in the ARMA organisation and office. 
Current Vacancies:
ARMA Trustee
The Arthritis and Musculoskeletal Alliance is seeking to expand our trustee board to bring in people from different professional backgrounds.
We seek to diversify the experience of our trustee board by co-opting two trustees.
Click here to read more. [September 2017]
---
PMRGCAuk seeks new Chair of Trustees
The charity Polymyalgia Rheumatica & Giant Cell Arteritis UK is looking to appoint a new Chair before Penny finishes her term, so that there can be a substantial handover period.
PMRGCAuk is an ambitious charity that achieves a great deal with very limited resources. Their membership and profile are growing and this is very exciting time to be getting involved. The new Chair will work closely with the Director to play a leading role in the charity's future development.
To find out more please visit: www.pmrgca.co.uk/vacancies.
Closing date: 18 December 2017.
---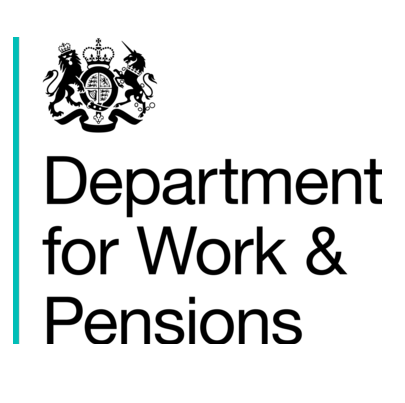 The Department for Work and Pensions is looking to second people with a professional or lived experience of musculoskeletal conditions to work on an exciting, new project. The Community Partners Programme is a new initiative working with Jobcentre colleagues to enhance our service to customers with disabilities and health conditions.
We are looking to second a colleague from a local organisation to be a Musculoskeletal Community Partner to work across Bedfordshire and Hertfordshire. We are looking to arrange secondments with organisations who would like their colleagues to gain valuable experience in a government department, and to share their specialist skills and knowledge to enhance the supported to Jobcentre colleagues with disabilities and health conditions.
The role is initially for 12 months, but could be extended for a further 11 months.
If you would like more information, or to see a job description, please email Laura Cook or call 07384 248684.
The deadline for applications is Monday 11 December 2017.
---

Royal College of Occupational Therapists project with Public Health England: Health and Work Champions

The Royal College of Occupational Therapists (RCOT) and Public Health England (PHE) supported by the Council for Work and Health are carrying out a project in which 25 occupational therapists and others across England have become Health and Work Champions. They are using peer to peer education training sessions to encourage their NHS colleagues to routinely ask working age adults about their employment aspirations. We are now ready to train an additional 50 Health and Work Champions and would welcome applicants from a broad range of professional backgrounds.
Recruitment is open from the 01 August 2017 to 08 October 2017.
Health and Work Champions aim to bring about culture change in the NHS so that work is regarded as a valid and legitimate aspect of good care; that it is routinely enquired about in consultations and that brief advice or onward referral is carried out for further employment support as required. Health and Work Champions deliver a standardised training package to work colleagues in their employing NHS organisation which targets doctors, nurses and allied health professionals.
Applicants need to send an up to date CV, covering statement saying how they meet the requirements of the volunteer role description and a statement from their employer indicating their support.
Please send applications to Ashleigh.Watkins@cot.co.uk. The volunteer role description is available from the RCOT website here.
RCOT, PHE and the Council for Work and Health are keen to recruit from a wide range of professionals including occupational health doctors, nurses and other allied health professionals. This is a great opportunity to show leadership and expertise in the area of work across the whole NHS and we would encourage your application over the summer. Due to funding this role is currently only open to applicants from England. If the results of the evaluation by Salford University due in October 2017 are favourable, we may be able to extend this role further in the future.
---