This is where we announce vacancies from within our member organisations, as well as opportunities in the ARMA organisation and office. 
Current Vacancies: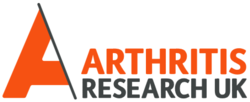 Research Programme Manager
Arthritis Research UK is seeking an experienced and confident research programme manager to scope, develop and lead the application and peer review processes for our research funding schemes and manage a varied portfolio of research awards in a given area. This role interacts with colleagues across the organisation to deliver the charity's goals.
Location: London
Hours: Full time, 35 hours per week
Salary: £37,000 – £40,000 + Benefits
Contract type: permanent OR min 6 months fixed term
Closing date: midnight, Sunday 19 February 2017
Visit the work for us page for full details.
---
The British Society for Rheumatology has a number of high profile and exciting positions available for members to apply.
Current vacancies:
BSR and BHPR President elect
Regional and Devolved Nation Chairs
BSR Standing Committee
BRiTs Advisory group
BHPR Council
Vacancies close: 28 March 2017
For more information speak to your regional chair or visit the BSR website.