The annual PCR Conference in York features a highly respected hands-on, friendly educational conference for GPSIs in MSK + Rheumatology where you can learn from, build contacts and mix with your peers. This year's theme is Lifestyle changes + impact on MSK & Rheumatology outcomes. In addition, for the first time, we are holding a joint injection workshop using cadaveric prosections to demonstrate upper limb anatomy and injections.
"Physical Activity in Long-term Conditions"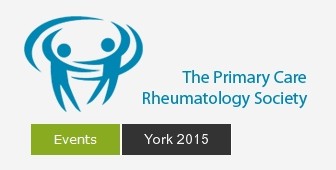 Thursday, 19th of November 2015 – 11:45
Saturday, 21st of November 2015 – 12:00
Park Inn Hotel
North Street
York
YO1 6JF
For more details, visit the PCR Society events page,
or contact Helen Livesley by email or Contact Telephone – 01609774794.
You can see the (provisional) Conference Programme and Attendance Application form here.