Acupuncture Research Resource Centre Symposium 2014
Sat 29 March 2014
Venue: Kings College, The Strand, London.
Keynote speakers:
Arya Neilsen – Acupuncture Fellowship Program director, Beth Israel Hospital, New York
Dr Hugh MacPherson – Acupuncture for patients with depression and, for many, chronic pain
We are still looking for one or two presentations on research in this area.
Contact Mark Bovey at mark@acupuncture.org.uk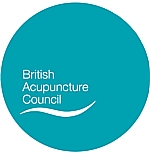 Acupuncture Awareness week – 3-10th March 2014.
Focus will be on musculoskeletal issues.
Announcements:
The British Acupuncture Council would like to announce that they have a new patron – Anne Milton, MP.