ARMA has a new telephone number: 0203 856 1978
Please note our new Skype-for-Business office number.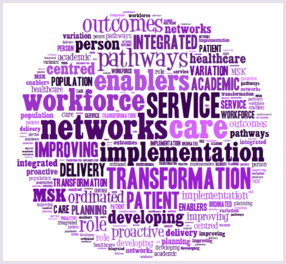 Improving outcomes through MSK Clinical Networks:
a national seminar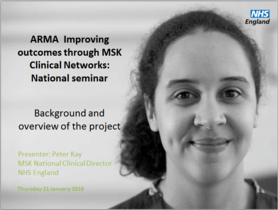 This event took place on January 21st 2016 at the Grand Connaught Rooms in Holborn.
Introduced by Peter Kay, MSK National Clinical Director, NHS England, our guest speakers presented on a number of topics focused on improving MSK care, as well as exploring working case studies.

ARMA is the alliance providing a collective voice for the arthritis and musculoskeletal community in the UK.
Together, ARMA and its member organisations work to improve quality of life for all those living with musculoskeletal (MSK) disorders in the UK.
We aim to foster co-operation between charities and professional organisations, working to enhance understanding and mutual support between individuals and organisational bodies.