ARMA is the umbrella body providing a collective voice for the arthritis and musculoskeletal community in the UK.
Together, ARMA and its member organisations work to improve quality of life for all those living with musculoskeletal (MSK) disorders in the UK.
We aim to foster co-operation between charities and professional organisations, working to enhance understanding and mutual support between individuals and organisational bodies.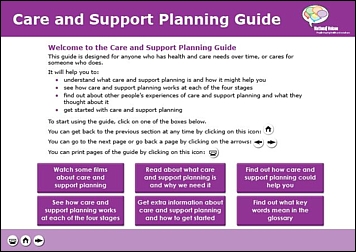 ARMA supports and has been actively involved in producing this new Care and Support Planning Guide from National Voices
For anyone with ongoing health and care needs, it will help you to -
• understand what care and support planning is and how it might help you;
• see how care and support planning works at each of the four stages;
• get started with care and support planning.
Standards of Care
Arthritis and related musculoskeletal conditions affect one in 5 people in the UK, causing pain and disability.
They can strike at any age, from infancy onwards. They cost society billions each year in health and social costs, lost employment, benefits; and they cost many individuals their independence and quality of life. There are many myths about these conditions, but the most damaging of all is the myth that nothing can be done.
Something can always be done, be it providing details of a local support group, or designing a service which means that people see the right specialist at the right time.
As part of ARMA's Standards of Care project, a group of people with a range of musculoskeletal conditions has come together to identify what needs to happen in health services to enable them to minimise the pain and disability of arthritis, and to help people remain independent. They have suggested reasonable expectations of care and services for all people with musculoskeletal conditions.
We believe people have a right to:
Access to appropriate services for all people with musculoskeletal conditions

Timely diagnosis and treatment

Information

Services which are centered on the needs of users

Independence and self-determination
Read more about our overarching principles for the standards of care for people with musculoskeletal conditions.