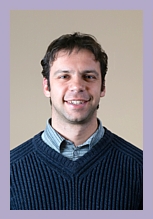 Autumn, the "season of mist and mellow fruitfulness," is also for many a season of conferences and events, and September's already set the tone.
My month started with the Health and Care Innovation Expo, which I found very stimulating and thought-provoking. While in it was very much a potpourri of presentations, stands and interactive areas covering all sorts of issues, there were a lot of "nuggets," which in some ways makes it a shame that not more people were there to hear.
What stood out for me were not so much the big speeches, which you'll probably have read about anyway, as more discrete things like Martin McShane identifying three chronic problems in the NHS – what we measure; how we fund care; and the separation between mental and physical health - and the fact that it's often the bean counters who are in reality the organ grinders (shamelessly paraphrasing). It was also things like listening to Dr. William Golden explain how an intelligent and methodical use of comparative data has increased transparency, driven up quality, encouraged clinical entrepreneurialism and improved dialogue between commissioners and providers in Arkansas, USA. Or hearing about how simple things like capturing patient symptoms before a GP appointment through innovative use of technology can help ensure that each appointment is as productive as possible, and that consequently the patient gets the care they need promptly – effectively, making a correct diagnosis of, say, inflammatory arthritis less reliant on the GP's own awareness and training in MSK.
Occasionally I pick up a document which I wish I'd read sooner. One of these is this guidance document on Safe, compassionate care for frail older people using an integrated care pathway, which was alluded to in a session on frailty which I attended at the Expo. If you don't regard "frailty" as being explicitly in your remit, chances are you haven't read it either. In fact I think it's highly relevant for all of us – the Forewords alone by Profs. David Oliver and John Young are very good and really put their finger on some of the key ways in which care has to change and is changing. The table on page 6 is also handy. Another document that many may not have read yet but which is well worth a look is Using Data and Technology to Transform Outcomes for Patients and Citizens.
NHS England has also recently published a Declaration on Person-Centred Care for Long-Term Conditions, which very much reflects ARMA's Vision, Mission and key priorities, as expressed in our General Election Manifesto earlier this year. ARMA is supporting the Declaration; please visit NHS England's website and express your support as individuals as well as organisations.
You are all familiar with the Global Burden of Disease data, which has had a profound impact on the national debate around long-term conditions, the future of care and indeed MSK disorders over the past few years. This month (September), The Lancet published new data specifically for England which once again reaffirms, in the clearest terms yet, the importance of taking a more preventive approach, but also how more must be done to tackle MSK disorders in particular, with low back and neck pain at the very top of the list of conditions with the highest DALY score (disability-adjusted life years): read ARMA's press release.
We hope that efforts in this area aren't going to be too badly affected by the government's Spending Review, though the expected cuts to public health spending will in all likelihood make a genuinely holistic approach to MSK - in which the public health dimension is clearly very important (as outlined in this report by Arthritis Research UK) - that much more difficult to do in practice. We will be watching this closely.
On the other hand, our MSK clinical networks project, which NHS England are actively involved in helping to deliver, is going strong. In particular, earlier this week we formally launched the MSK Knowledge Network, which is effectively a forum for peer-to-peer learning, support and information-sharing to deliver improved outcomes for MSK. We had great presentations by NHS England, the CSP, the BOA, the BSR, NRAS and NOS, followed by a good discussion about barriers and ways in which a networks approach can help overcome them. The meeting was also an excellent illustration of how ARMA can open, and has opened, many doors for the organisations which make up our Alliance with decision-makers and key external stakeholders, and provide a platform for everyone to engage meaningfully and constructively with each other – which not surprisingly was a common theme in our group discussions. Good things happen when you get the right people around the same table.
We will be developing our dedicated webpage for the Knowledge Network further with some key resources in the coming month or so – including a Resource pack which the NHS Confederation is producing on the back of the project to date – and we will be hosting a national seminar in January 2016 in partnership with NHS England to consolidate and roll out the Knowledge Network to all parts of England. If you're not involved but would like to be, please get in touch through the website.
The clinical networks project was once again the focus of a well-attended session which I chaired at the BOA Congress this year, featuring three excellent presentations by Prof Peter Kay, MSK NCD; Dr. Ollie Hart, GP and MSK lead for Sheffield CCG; and Prof Colin Howie, BOA Past President (less than two hours in to the "Past" part of his title). Many thanks to each of them. The presentations were followed by a good discussion which, as is often the case, could've easily carried on for longer. I was also delighted to speak in the plenary of the annual conference of the Society of Orthopaedic and Trauma Nursing the previous week.
October promises more travelling for me, with the Bone & Joint Decade conference in Oslo in particular less than a week away. And, as we all know, October is also the month of Bone & Joint Action Week – see below for a round-up of some of the key actions and initiatives this year.
Finally, as members of a Global Alliance for Musculoskeletal Health, it is useful to see what our fellow MSK alliances around the world are doing every now and then. In particular, the USBJI has a new President whose thoughts will resonate with many people over here, too.
All of which goes to remind me once again that together, we are all of us – be it internationally through the BJD, nationally through ARMA, or locally through an MSK clinical network - more than just the sum of our parts.
Best wishes,
"We are all faced with a series of great opportunities brilliantly disguised as impossible situations."
by Lynsey Conway, UK Gout Society Secretariat
I first became involved with the UK Gout Society 13 years ago. Like many people who have never experienced this excruciatingly painful condition, I had treated gout as a bit of a joke and had bought into the common misconception that it was solely an affliction of old men - and a product of high living. I soon realised, however, after reading many desperate letters and hundreds of heart-wrenching emails, that gout was not a laughing matter – and could affect anyone.
In fact, gout is the most common form of inflammatory arthritis worldwide. Currently, one in 40 people in the UK have gout and between 1997 and 2012 the prevalence of gout rose by a whopping 64%. Caused by raised uric acid levels in the body, it is often associated with many other serious health conditions including kidney disease, diabetes, heart attack and stroke. Yet, sadly gout is not taken seriously enough – not just by the general public – but also by employers, public health officials and health professionals themselves.
Indeed, gout is not treated either properly or adequately. We know that many GPs concentrate more on treating the acute gout flare rather than minimising the likelihood of further attacks by prescribing long-term medication to rid the body of urate crystals in the joints and to prevent new crystals forming. According to a study published by the University of Nottingham at the beginning of 2014, access to effective medication continues to remain a significant problem for people living with the condition. In 2012, less than one in five patients were prescribed urate lowering therapy within six months of their diagnosis, and only a quarter were still on this treatment a year after being diagnosed.
It is therefore apparent that educational initiatives to improve practitioner knowledge, interest and standards of care of this only 'curable' form of inflammatory arthritis are urgently required. Despite some improvements, the continued widespread lack of knowledge and poor alignment with current recommendations of best practice within the UK is astonishing.
Joining ARMA, I realised that gout was not the only musculoskeletal disorder to battle with such awareness issues, and that many other colleagues from MSK organisations were facing similar frustrations. As a tiny charity such as ours, with limited resource, the opportunity to learn from other organisations and join forces in campaigning and educational initiatives is invaluable.
The UK Gout Society will be looking to engage in a number of initiatives over the coming months to educate and raise awareness of gout among primary health care professionals and allied professionals such as occupational health teams.

Members' News and
Resources
World Spine Day Posters
The BAcC have provided four posters for the upcoming World Spine Day on October 16th. The posters feature facts, figures and prevention advice on back pain and injuries related to sedentary workplace habits, physical labour and agricultural work.
You can find them here to download and distribute amongst your supporters:
WSD-Poster-v1 "Your Back At Work" poster with blank space for your local WSD event.
WSD-Poster-v2 "Your Back At Work" poster with "Share Your Spine Selfie".
WSD-Poster-Physical Labour-and-Agriculture
WSD-Poster-Sedentary-Workers
British Acupuncture Council's
20th Anniversary booklet
The British Acupuncture Council celebrates its 20th Anniversary this year and has produced a booklet about the history of the BAcC – please contact nick@acupuncture.org.uk if you would like a copy, or a draft version is available here.


BAcC You Tube video
The British Acupuncture Council has produced a brief YouTube video telling of a man's recovery from chronic back pain - a journey from "just shuffling about" to "feeling years younger".
Watch it here: https://www.youtube.com/watch?v=_TPnGmCBfxc.
National Arthritis Week
Arthritis Research UK
o Katherine Stevenson has joined the Arthritis Research UK team as our Policy Officer and is looking forward to meeting you. Her e-mail is: K.Stevenson@arthritisresearchuk.org.


o National Arthritis Week. This National Arthritis Week (12 - 18 October) we're asking people to share their story to help us get one step closer to helping more people live free from the pain of arthritis. Arthritis Research UK want to hear people's stories living with joint pain and arthritis, and are asking people to tell us about the challenges they face and the triumphs they experience.
We'll use the stories to guide the research we fund in 2016.
Shape our future by sharing your story today >
http://bit.ly/ShareDay
or www.nationalarthritisweek.org/.
Annual PCR Conference in York,
19-21 November 2015
The annual PCR Conference in York features a highly respected hands-on, friendly educational conference for GPSIs in MSK + Rheumatology where you can learn from, build contacts and mix with your peers.

This year's theme is Lifestyle changes + impact on MSK & Rheumatology outcomes. In addition, for the first time, we are holding a joint injection workshop using cadaveric prosections to demonstrate upper limb anatomy and injections.
"Physical Activity in Long-term Conditions"
Thursday, 19th of November 2015 - 11:45
Saturday, 21st of November 2015 - 12:00
Park Inn Hotel
North Street
York
YO1 6JF
For more details, visit the PCR Society events page,
or contact Helen Livesley by email or Contact Telephone - 01609774794.
You can see the (provisional) Conference Programme and Attendance Application form here.
New NICE AS guidance
for anti-TNF announced
The Department of Health asked the National Institute for Health and Care Excellence (NICE) to produce guidance on using anti TNF therapy for AS and non radiographic axial spondyloarthritis.
NICE have now published the Final Appraisal Determination and NASS are delighted to announce that we have obtained everything that we campaigned so hard for.
• All the available anti TNF therapies are recommended as options for treating AS
• Adalimumab (Humira), certolizumab pegol (Cimzia) and etanercept (Enbrel) are recommended as options for treating severe non-radiographic axial spondyloarthritis
• Treatment with another anti TNF is recommended for people who cannot tolerate, or whose disease has not responded to, treatment with the first TNF-alpha inhibitor, or whose disease has stopped responding after an initial response
NASS members views were key in influencing the final recommendations made by NICE. More than 600 took part in a survey when NICE first asked NASS to make a patient group submission and another 800 took part in a survey regarding the draft guidelines.
NASS made patient interest group submissions based around the survey results and Debbie Cook and NASS Trustee Roger Stevens attended committee meetings to give the patient view. Dr Karl Gaffney and Dr Raj Sengupta gave the clinical expert view.


Success in Scotland
On 1 September NASS held our first patient conference in Scotland, followed by a reception at the Scottish Parliament, hosted by Margaret McCulloch MSP. Both events were well attended and our campaign messages in parliament were well received.
We will be following up with several MSPs including ministers and have had several offers from MSPs to write to the Secretary for Health Shona Robison on the issues raised in our 'As it is' campaign as well as the proposed closure of hydrotherapy pools in Scotland.
Best Practice Awards 2015 Launched
The British Society for Rheumatology (BSR) has just launched its latest round of Best Practice Awards, last held in 2013. Since then, a great deal has changed across the health service, particularly in relation to services for people with rheumatic and musculoskeletal disorders.
The BSR would like to take this opportunity to recognise the achievements that have been made across the wider rheumatic and musculoskeletal community in order to meet these challenges. Partner organisations from across the sector are encouraged to apply for these awards. We can celebrate the excellence of our services, spread awareness of good practice across the wider system and influence the development of services going forward.
Awards will be made across nine categories:
• Early diagnosis and treatment
• Integration
• Clinical leadership
• Service configuration and pathways
• Use of technology
• Care planning
• Patient self-management and decision making
• Medicines management
• Innovation
All organisations or departments that deliver services to patients in the UK are eligible and applications should be submitted to Miguel Souto (msouto@rheumatology.org.uk) by 5pm, Monday 12th October. Further details, including the eligibility criteria and application form, can be found on the BSR website.
BSR Autumn Conference 2015
- places are limited
Taking place 15-16 October at the ICC Birmingham, Autumn Conference will explore interactive cases submitted by delegates with sessions led by world experts.
Delegates will hear from world-leading speakers and take part in debates on key topics such as the use of biosimilars.
To ensure this event remains interactive, places are limited, reserve your place before it's too late at www.autumn-conf.org.uk.
LUPUS UK Rebrand Launch
On Monday 12th October 2015 LUPUS UK is very excited to launch our new rebrand. The new colours and logo will replace the current version which has been the image of the charity for over 20 years. The rebrand takes place during the same year that LUPUS UK acknowledges its 25th anniversary as a registered charity.
The rebrand will cover the full range of LUPUS UK publications and website, with brand new designs. The rebrand has been completed at minimal cost, with the designs being completed by staff in-house and existing stocks of leaflets being run-down and not wasted. The new website has been funded by a grant from a charitable trust.
We hope that our new modern image will help make LUPUS UK more accessible and encourage people to pick up our leaflets and check out our website.
NRAS Christmas cards on sale now!

Although it might seem a little early, it's less than a 100 days until Christmas! We have another beautiful range of Christmas Cards for you to choose from this year. Cards are still only £4 a pack and we have free postage and packaging on all orders! Make your order today to avoid disappointment!
Additionally we have a few remaining cards from last year's stock which we are selling for just £2.50 a pack.
To purchase your NRAS Christmas Cards please visit our online shop or call the fundraising team on 01628 823524.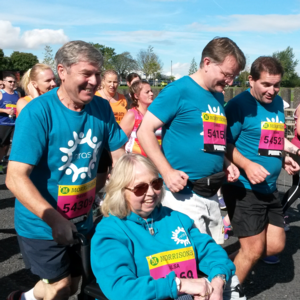 NRAS - Great North Run
& Northern Ireland Group
A HUGE thank you to our fabulous Great North Run team who took part in the race - you were all fantastic! Thanks so much for braving the heat to raise so much money to support people living with RA! Pictures from the day can be found on the NRAS Facebook page. It's also not too late to donate to Ailsa & the NRAS dream team via the Justgiving site.
If you're feeling inspired by our runners this year, why not sign up today for the world's biggest and most iconic half marathon? We have guaranteed places for 2016 and you can find out more and register your place on our website here.
NRAS is coming to Northern Ireland!
The NRAS rheumatoid and inflammatory arthritis group will be launched at an information evening on Wednesday 21st October 2015. The event is taking place in Lecture Theatre 1, Trust HQ/MDEC Building, Altnagelvin Area Hospital, Glenshane Road, Londonderry, BT47 6SB from 6:30-8:00pm.
This meeting is supported by the Western Health and Social Care Trust, and is open to anyone living with RA or inflammatory arthritis, and their family and carers. It is a free event, everyone is welcome to attend, and you do not need to be a member of NRAS.
There will be presentations from representatives of NRAS, a keynote talk from Dr. Philip Gardiner, Consultant Rheumatologist and a question-and-answer opportunity with a panel of expert healthcare professionals.
If you would like to attend or if you would like any further information, please contact Kim or Gill on 01628 823 524 or email groups@nras.org.uk
Premier Bathrooms supports NRAS
this World Arthritis Day
Premier Bathrooms supports NRAS this World Arthritis Day with their "Seconds Matter" Campaign, which is aiming to raise awareness of Rheumatoid Arthritis up to and around World Arthritis Day on October 12th. Their video, created especially for the campaign, highlights some of the challenges of living with an inflammatory autoimmune disease. You can watch their fantastic video here.
What does a second mean to you? Does it mean missing the last post or running late and not getting the last train home? For someone with arthritis those seconds are regularly missed and they can turn from minutes to hours in the struggle to get through the day.
BIMM Diary of Courses & Events
Sept 2015
The latest diary of coming courses and events from the British Instutute of Musculoskeletal Medicine.
Details include the a Chronic Pain Management module, and the Injection RoadShow.
The current BIMM Diary is available to download in PDF form, or alternatively check ARMA's Events Calendar.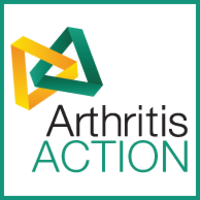 Arthritis Action Support Group Launch, Eastbourne
Arthritis Action is pleased to announce the launch of its new Local Support Group in Eastbourne. This comes after the continued success of its Local Support Group based in Primrose Hill, North London. The first meeting will take place on Thursday, 1st October, from 2-4pm.
Royal Voluntary Service
24 Hyde Road,
Eastbourne,
BN21 4SX
The meeting will be used to inform those who attend about the purpose and potential of Arthritis Action Local Support Groups and give them the opportunity to meet other people who live with arthritis. A regular meet-up day and time will also be agreed upon.
Support groups provide the opportunity to meet others, share experiences and tips on living with arthritis, and learn more about local services. Arthritis Action Groups also offer education and information which may enable you to self-manage your condition differently or even better.
If you live locally and would like to attend please contact Georgia Herbert by emailing her at georgia@arthritisaction.org.uk or calling 0203 7817120 or simply attend on the day. At this meeting participants will have the opportunity to get to know each other and to plan what they would like to do at future meetings.

If you live elsewhere in the country and would like to help organise a local support group please contact Heather Baumohl by e-mail: heather@arthritisaction.org.uk or by phone 0203 7817122.
North Wales ARMA Network
Open Day event
The ARMA NORTH WALES Network invites you all to their Open Day event on Thursday 8th October 2015.
It is an afternoon event where you can find out about the many organisations that operate and collaborate under the ARMA 'umbrella'.
See the open day posters (Welsh and English versions provided) for more details - and please download and distribute.
No need to book - just come along!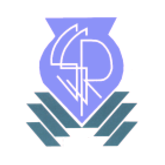 SMART approach to improve quality of RA treatment in Scotland
A new initiative launched in September 2015 aims to improve the quality of RA treatment in Scotland so that patients have their disease controlled as quickly and effectively as possible.
The Scottish Metrics for the Assessment of Rheumatoid Arthritis (SMART) project will be asking rheumatology departments across the whole of Scotland to record what happens at key stages of the patient journey. This will provide a clear picture of current clinical practice and help to identify aspects of care that could be improved.
Patients in Scotland with a new diagnosis of RA have been asked to take part in the audit and a special on-line 'audit tool' has been developed to capture information about their diagnosis, care and treatment. This data will be analysed to find out how different rheumatology departments deliver patient services in relation to national guidance and to each other.
Led by the Sottish Society for Rheumatology (SSR), the audit has been developed by a partnership working group which includes clinicians who are members of the SSR as well as RA patient organisations, the National Rheumatoid Arthritis Society (NRAS) and Arthritis Care, and the pharmaceutical industry (Roche Products Limited).
Data from patients consenting to take part in the audit is being recorded at the start of the project and again at 6 and 12 months. This will provide a valuable overview of how patients are managed in the first year of diagnosis – a time period where good control of RA is especially important for patient outcome in the long term. All patient information will be collected, processed and stored securely and anonymised before data analysis and publication of findings so that it will not be possible to identify individual patients.
Find out more -
• The Sottish Society for Rheumatology (SSR) at scottishrheumatology.org.uk
• The National Rheumatoid Arthritis Society (NRAS) at nras.org.uk
• Arthritis Care at arthritiscare.org.uk
• Arthritis Care (Scotland) at arthritiscarescotland.org
For further information, contact Dr Elizabeth Murphy.



Reminder: Edgar Stene Prize 2016 is open for entries!
We are inviting entries from people aged 16 years and over living with a rheumatic or musculoskeletal disease to the Edgar Stene Prize 2016 on the topic of:
"Living with a rheumatic or musculoskeletal disease (RMD): How I take action to enjoy life to the full"
The competition invites people to share their personal experiences and their individual coping strategies to 'live life to the full' despite being affected by an RMD.
Each essay should not exceed 2 pages (A4) – please see here for the detailed prize rules and the competition booklet here from the 2015 competition.
Please submit the essays by email to projects@arma.uk.net by 31st December 2015. We will put together a judging panel to choose the UK entry to submit to EULAR PARE.
PARE board election results
Following the 2015 PARE BOARD elections, Boryana Boteva (Bulgaria) and Dora Papastavrou (Greece) have been elected as new board members.
New strategy for young people
Following research into the needs of young people (18-35 years) with Rheumatoid and Musculoskeletal Disorders (RMDS), EULAR PARE have developed a 'youth strategy', a series of 8 objectives to be met by 2020.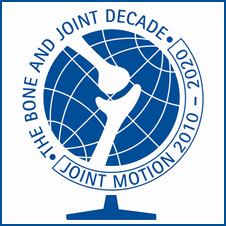 Bone and Joint Decade Action Week
Key dates and activities during BJD Action week 12th to 20th October 2015 are:
Monday 12th October World Arthritis Day (WAD)
'It's in your hands, take action' – EULAR PARE are asking people to take action for WAD share virtual High 5s on social media, using the hashtag #WADHigh5.
Lots of other activities are also running, see www.worldarthritisday.org for full details.
Friday 16th October World Spine Day
With back pain and neck pain one of the most common reasons for sick leave from work the focus of the day is helping people to maintain good spinal health and prevent workplace injuries. Take a photo of "your back at work" demonstrating a healthy spine habit and share using #spineselfie, #worldspineday.
See www.worldspineday.org for more details and download these tips on how to keep your back healthy.
Tuesday 20th October World Osteoporosis Day
Show your support by wearing white on World Osteoporosis Day. The National Osteoporosis Society are also running a campaign to encourage people to buy special orange laces, put them in their trainers, walking boots and shoes, and to get active in order to keep their bones healthy and strong.
Find out more at www.laceupforbones.co.uk and please share with friends, colleagues and family using the #laceupforbones. The charity are also running three free 'Tie' Chi events in Bath, Nottingham and Portsmouth which will include a flash mob of orange lace wearers.


Global Burden of Disease – new data out on England
A new study on the Global Burden of Disease evidence highlights "a huge opportunity for preventive public health" in England, but musculoskeletal disorders remain under-prioritised compared to their enormous and growing burden (see ARMA's press release).
The Global Burden of Disease (GBD) data published in 2013 highlighted that one of the main challenges for "developed" countries such as the UK is a growing burden of disability, owing to more people living longer with more long-term conditions - with musculoskeletal (MSK) disorders the single biggest cause. The new evidence, published in The Lancet, applies specifically to England and underscores this continuing trend.
The report, led by John Newton, Chief Knowledge Officer at Public Health England, finds that low back and neck pain in particular emerge at the very top of the list of conditions with the highest DALY, i.e. Years of Life Lost (YLL) combined with Years Lived with Disability (YLD). Overall life expectancy is increasing but the growing burden of disease, often strongly age-related, highlights how more needs to be done to tackle conditions like MSK disorders through integrated models of care and a much more preventive approach.
The study also highlights the inequalities that persist amongst different regions of England; an online interactive tool shows the impact of disease and risk factors between areas with different levels of deprivation.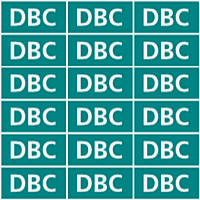 DBC & ESA - Your experience of claiming benefits
The Disability Benefits Consortium (DBC) is a national coalition of over 60 different charities committed to working towards a fair benefits system for disabled people and their families.
If you are unable to work because of a long-term condition or disability then you can apply for Employment Support Allowance (ESA).
We know that disabled people often struggle to get the financial support they need. We want to hear from you so we can find out what is and isn't working well. We have put together four surveys which ask you about your experiences of claiming PIP, the impact of moving from DLA to PIP, getting support with housing costs and claiming ESA.
The evidence you provide helps us to campaign for a fairer benefits system for disabled people. Anyone who has supported you to apply for these benefits is welcome to fill it in of your behalf. The resultant DBC data can be split by condition, so a strong response from the MSK community could give us a very useful data set to work with.
Please visit the DBC to fill out the survey appropriate to you, or go directly to the ESA survey.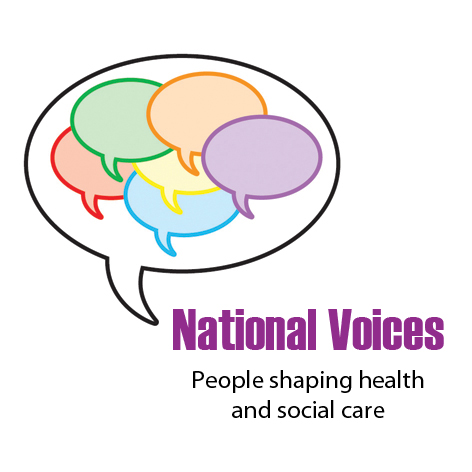 Person Centred Information & Helplines POW WOW and Communities of Practice
National Voices' Wellbeing Our Way is about enabling people to manage their health in ways which matter to them. The programme works through community and voluntary organisations and is supported by The Health Foundation, an independent charity working to improve the quality of healthcare in the UK.
Few spaces left for Person Centred Information and Helplines POW WOW – 14 October
Wellbeing Our Way's POW WOW series continues with a workshop focused on person centred information and helplines. The workshop will explore how high quality helplines and information can help reduce health inequalities, as well as how digital engagement can build resilience. PiF (Patient Information Forum) will be sharing their toolkit for creating health information that works.
The workshops are a great opportunity for shared learning between staff who work directly with people who use services, as well as those with strategic responsibilities for developing these types of services.
The workshop will be held 11am – 3pm in central London. Please click here to see an agenda and here to register to attend the workshop. Do also share these details with any colleagues you think may be interested.
Wellbeing Our Way's communities of practice are bringing together small, diverse groups of voluntary and community organisations. We aim to make real headway in developing some of the 'more than medicine' approaches we know can enable people to manage their health needs and live well.
The communities of practice are focusing on:
• Supporting Self Management (first meeting: 29 September)
• Enabling people to influence (first meeting: 15 October)
• Peer Support (next meeting: 20 October)
• Demonstrating Impact (next meeting: 25 November)
• Care and support planning (next meeting: 8 February)
• Person-centred information and helplines (date tbc)
The communities aim to enable organisations to develop their practice in these areas, as well as making a valuable contribution to the development of these approaches across the voluntary and community sector more broadly. To find out more, including how to join, please contact Natalie.
To keep in touch with future opportunities, please sign up to receive WOW Now (Wellbeing Our Way's e-newsletter).




NICE Guidelines
(18/09/2015) NICE have updated the guideline on Workplace policy and management practices to improve the health and wellbeing of employees to make recommendations for older employees. The draft guideline and supporting evidence are now out for consultation with the guidance expected to be published in March 2016. The deadline for responses is 5pm, 19th October 2015.
(23/09/2015) In the context of a growing need for home care, NICE have issued their first guideline for the social care sector on social care. The guidance, focusing on the needs of older people living in their own homes, highlights the need for continuity of care and provides a wide range of recommendations.


New Atlas of Variation launched
Public Health England (PHE), NHS England and NHS Right Care launched the third NHS Atlas of Variation in Healthcare on 18th September. The PHE press release provides examples of areas of healthcare where 'unwarranted' variation, which cannot be linked to causes such as levels of illness or patient preference, can be tackled. An interactive online version is available, as well as a downloadable pdf of the atlas.


Public consultation opens on the National Data Guardian
The Department of Health have opened a consultation on the responsibilities of the National Data Guardian for health and social care. The responses (see online survey), received will be used in the development of proposals to establish the guardian on a statutory footing. The Guardian will help to ensure that personal confidential data held is used to support better outcomes for health and care services as well as providing assurance that appropriate safeguards to protect the data are in place. The consultation closes on 17/12/15.


Lupus Awareness Month 01-31 October 2015
First Meeting of Arthritis Action Support Group, Eastbourne 01 October 2015
North Wales ARMA Open Day Bodelwydden 08 October 2015
National Arthritis Week 12-18 October 2015
World Arthritis Day 12 October 2015
Closing date for BSR Best Practice Nominations 12 October 2015
LUPUS UK rebrand launch 12 October 2015
Rheum2Talk training, Manchester 14 October 2015
National Voices' Person-centred Info and Helplines POW WOW 14 October 2015
BSR Autumn Conference, Birmingham ICC 15-16 October 2015
World Spine Day 16 October 2015
NASS AS training course for physiotherapists, Belfast 16 October 2015
Northern Ireland Lupus Information Day 17 October 2015
World Pediatric Bone & Joint Day 19 October 2015
World Osteoporosis Day 20 October 2015
Londonderry NRAS arthritis group launch 21 October 2015
CEO Meeting at Bride House, 2pm-4.30pm 03 November 2015
BIMM Injection Roadshow, Milton Keynes 04 November 2015
Policy & Comms Group, 2pm, Bride House 10 November 2015
BIMM/SOMM Combined Winter Symposium, Birmingham 14 November 2015
PCR Annual Conference 2015 19-21 November 2015
BIMM Chronic Pain Management Module 21-23 November 2015
BSR – Rheumatology and Rare Conditions workshop 26 November 2015
Policy & Comms Group + Gold Stakeholders, 2pm, Bride House 08 December 2015
Edgar Stene Prize 2016 deadline 31 December 2015
LUPUS UK AGM and Strathclyde Lupus Information Day 07 May 2016
World Lupus Day 10 May 2016

To see previous issues of the newsletter, click here.
Please starting thinking about sending your items for inclusion in our next
ARMA newsletter