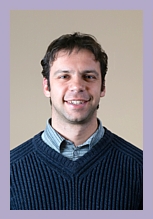 I hope that you have all taken some time off over the Summer, and have had an enjoyable and relaxing time before we enter the ever-busy Autumn months ahead.


Last month I mentioned ARMA's new formal partnership with NHS England, in the context of Jacquie White's presentation to our AGM. A major focus of this partnership is around our MSK clinical networks project, where as many of you know there is much afoot, including a national seminar which we were originally planning for November but which we are now going to organise together with NHS England for January 2016. Once again, what this project is ultimately all about is enabling collaborative working across professions to improve outcomes in MSK care, and clinical networks provide a key means of achieving this in what is a very decentralised NHS that is increasingly focused on delivering "more than medicine" and which has to do "more with less". Accordingly, this will once again form the focus of my presentation to the SOTN conference and the ARMA session at the upcoming BOA Congress, both later this month.
It is also through this partnership that I've been invited to attend NHS England's Health and Care Innovation Expo this week, where there will no doubt be much to learn and discuss with a wide range of stakeholders, and hopefully also many opportunities for demonstrating how tackling MSK disorders is central to not only delivering the person-centred, coordinated care but also to increasing value in the broadest sense, all of which sits at the heart of what the Government and NHS England are trying to achieve. Last year there was a strong focus on dementia, this year on diabetes – both extremely important condition areas where there is much to learn from (which is also why Dr. Partha Kar was our AGM speaker two years ago, incidentally) – but perhaps next year might be the year of MSK.
Last month I also touched on the continued threat that the Government's cuts to welfare spending and disability benefits pose to many vulnerable people, including many people living with MSK disorders. Over the past month we have seen the DWP criticised for having made up case studies in its information materials, and new statistics emerge highlighting a disturbing correlation between work assessments and claimant deaths, both as a result of FOI requests. The results from our own recent survey also highlight familiar flaws in the Work Capability Assessment in particular, which won't be new to many people but which demonstrate that this is still far from a transparent or effective process. If we can take a holistic view of patient needs in terms of healthcare, surely we can, and should, take a holistic view of the needs of people who are living with MSK disorders around the clock. For many, this means welfare support as much as it means health and social care, as well as structured and meaningful support to remain independent and to remain in or return to work – as we made clear in our General Election Manifesto earlier this year. Please help us raise awareness of this by sharing our survey results with your contacts and colleagues.
Finally, as the Bone & Joint Decade's National Action Network for the UK, ARMA has been invited to submit entries for a Distinguished Service Award and nominations for International Ambassadors for the UK – of which our President, Prof David Marsh, continues to be one. If you would like to nominate someone for this honorary role, who is able and willing to actively help promote the BJD nationally and internationally, please get in touch with Anoushka Lyen: the deadline for nominations is Monday 14th September.
All the best,
"We are all faced with a series of great opportunities brilliantly disguised as impossible situations."
by Dr Brian Lucas, Chair Royal College of Nursing's Society of Orthopaedic and Trauma Nursing (SOTN), Lead Nurse Education and Development The Queen Elizabeth Hospital King's Lynn NHS Trust
The Royal College of Nursing (RCN)'s Society of Orthopaedic and Trauma Nursing (SOTN) is a professional forum with approximately 3,000 nurses who work in diverse roles within primary and secondary care. This diversity can be a strength, but it can also be a weakness: we are everywhere but spread thinly in places, so sometimes it is difficult to get our voice heard.
Being heard depends on us being clear about what is the essence of orthopaedic and trauma nursing, and therefore what is unique about what we can offer patients, carers and fellow professionals. Our competence framework, published in 2012, was our attempt to articulate this. Three of the four core domains of practice relate to orthopaedic-specific nursing skills – Comfort Enhancer (pain and discomfort management such as positioning of limbs), Risk Manager (reducing the potential risks of treatment such as deep vein thrombosis) and Technician (such as application of traction or plaster casts). These are all competencies where it is relatively easy to demonstrate that they are not skills routinely used by other nurses and thus are specialist orthopaedic and trauma nursing skills.
The fourth appears at first glance to be more generic. It is 'Partner/Guide,' which is defined as 'Supporting the patient and ensuring they are at the centre of their care is essential. In addition, working in partnership with the patient's family/informal carers is vital, as is liaison and collaboration with all members of the multi-professional team (MPT) to ensure seamless holistic care.' This fits well with current thinking, namely NHS England's work on person centred co-ordinated care for long term conditions as outlined at ARMA's 2015 AGM by Jacquie White.
But what does this mean SOTN members might be contributing to MSK care? In a previous role as an Orthopaedic Advanced Practice Nurse, I was involved in the care of patients with chronic hip and knee pain from assessment to long term recovery after hip or knee replacement. I would see patients referred by their GP and after assessment decide with them the best course of treatment depending on their individual circumstances – for some it would be joint replacement, for others it would be conservative management. For those having surgery I would be involved in their preparation through information sessions, I would see them on the ward after their operation and then again in outpatients to monitor their recovery – for up to 5 years post-surgery. I was therefore able to build up a relationship with them and also co-ordinate their care, with access to other professions such as orthopaedic surgeons when required. For me not only was it a very satisfying job but I felt I was fulfilling the requirements of all four core domains of practice – and that I could only be an effective 'Partner/Guide' because I had the skills and knowledge from the other three domains.
My role was not unique within orthopaedic nursing and many others do similar roles, like those in partnership with patients who have chronic back pain, osteoporosis or undergoing surgery. Nurses are traditionally the co-ordinators of care and often the only health professionals who are available for patients/carers 24 hours a day. We therefore bring particular strengths and skills to the table with regard to ARMA's work, in particular the Clinical Networks project. Equally, we benefit from our membership; for example, orthopaedic and trauma nursing has often developed new roles and then struggled to identify suitable training and supervision for newly acquired skills, which is one of the strands of the Clinical Networks projects. So as I step down from the national committee of SOTN in December, after nine years as committee member and four as Chair, I think we are in a good position as a Society to work as part of ARMA to really take forward MSK care.

Members' News and
Resources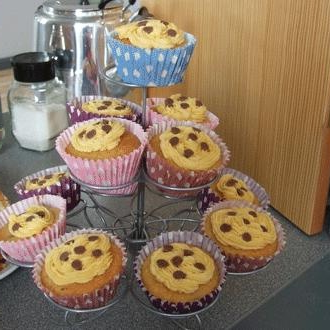 Fibromyalgia Awareness Week -
6th Sept 2015
The second week in September is Fibromyalgia Awareness Week, which is an ideal time to make FM more visible. At the time of writing the new logo has not been decided but will be available shortly on our website www.fmauk.org. Our suggestion for the awareness this month is to use the logo (or at least the colours) on a cake or cakes. These can then be used in an enjoyable way to spread the word about FM.
You do not need to bake and decorate the cakes yourself, but I am sure some of you can come up with some wonderful creations and we would love to see them. Supermarkets offer a service where they will decorate a cake if you supply a picture, so you can take a copy of the logo in for this. Otherwise, buy a cake and decorations to match the logo and create your own the easy way.
But providing the cake is only half the challenge. Nothing will be gained if you eat it yourself! Think about who you can share it with. It might just be your next door neighbour or close friends. You could go wider and take it to any group you belong to, whether connected to FM or not. You could even take them along to your MP's surgery!
Fibromyalgia Awareness Week
Sunday 6th September - Sunday 13th September 2015
Raising awareness with events across the UK.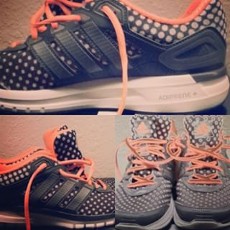 NOS Royal Letter, Osteo Survey
and Orange Laces
The National Osteoporosis Society has had a busy summer. In June, over 100 of the charity's loyal volunteers came to a two day conference in Bath where they heard updates from a number of teams on the work that is going on including the setting up and improving of Fracture Liaison Services, the upcoming consumer campaign to encourage people to get active in order to keep their bones healthy and the plans for a revised support model for beneficiaries. On day two of the conference, the delegates came to the charity's head office in Camerton where a letter of support from the President of the National Osteoporosis Society, Her Royal Highness The Duchess of Cornwall, was read out during a celebration lunch.
Later on in the summer stakeholders such as GPs, clinicians, people with osteoporosis, teams from other charities and staff came together to discuss the direction of travel for the way that the charity supports people with the condition. A lively day of debate and interactive workshops was held which gave some great insight into what 'good support' looks like and will form the basis of a longer piece of work that the charity is undertaking to ensure that people with osteoporosis are helped in the way that suits them best.

There is also a survey launching on 4th September which we'd appreciate your support in distributing to people with osteoporosis, perhaps via your newsletters and websites. The survey can be found at www.nos.org.uk/survey.
Paper versions are also available for those who are unable to complete it online – telephone the charity on 01761 471771 to request this format.
Finally, the launch of the charity's Lace up for Bones campaign is taking place in September in advance of World Osteoporosis Day on 20th October. Please get involved and share far and wide! The aim of the campaign is to encourage people to buy our special orange laces, to put them in their trainers, walking boots and shoes, and to get active in order to keep their bones healthy and strong. Over the coming weeks we're encouraging as many people as possible to get involved. Find out more at www.laceupforbones.co.uk and please share with friends, colleagues and family using the #laceupforbones.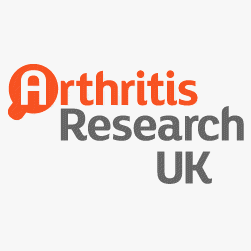 Arthritis Research UK Policy Updates
Work policy and musculoskeletal conditions: Our policy symposium, on 16 June, brought together people with musculoskeletal conditions, policy leads, members of the academic community and employers to discuss current initiatives and identify opportunities which can support people with musculoskeletal conditions to remain, or return to work. We are producing a report of this event. We have learned that the Department of Health and the Department for Work and Pensions have set up a work and health joint unit. We have been invited to take part in a roundtable with leads from this unit, together with Mind, in August. We are also following the progress of the Welfare Reform and Work Bill. For more information please contact Laura: l.boothman@arthritisresearchuk.org.
Spending review campaign: Building on our Arthritis champions campaign will engage our supporters and use them to motivate MPs to champion our issues in the run up to the spending review. Our three key areas of focus will be science spending, public health and welfare reform. For further information contact Jon: j.havens@arthritisresearchuk.org.
Arthritis Research UK has entered into a new policy project with the Richmond Group: Arthritis Research UK has entered into a new policy project 'Doing the Right Thing' with a key group of long term conditions charities known as the Richmond Group of Charities. This group has been working in partnership for a number of years on issues such as prevention, coordinated care and ensuring that patients are engaged in decisions about their care. Arthritis Research UK is keen to ensure that the needs of people living with arthritis are included in their thinking and are delighted to be working on a new policy project with them. This standalone project will look at new models of care underway in health and social care. It will be an opportunity to ensure that the needs of people with arthritis and relevant health interventions are championed throughout the health service. For further information contact Tracey: t.loftis@arthritisresearchuk.org.
BSR – Rheumatology and Rare Conditions workshop
Adopting a collaborative approach to orphan rheumatic and musculoskeletal diseases
On the 26th November 2015, the British Society for Rheumatology (BSR) will host a workshop entitled Rheumatology and Rare Conditions – adopting a collaborative approach to orphan rheumatic and musculoskeletal diseases. The aim of the event is to raise the profile of rare rheumatic and musculoskeletal diseases (RMDs) in national policy frameworks, highlight the challenges facing patients and services and facilitate greater collaboration across the sector.
The workshop will bring together representatives from rare condition charities, local specialised rheumatology leads, and key policy makers in national specialised commissioning, to discuss the emerging challenges and potential solutions to address these. It will be delivered through a series of presentations and facilitated break-out sessions.
The event will explore strategies to:
• raise the priority of rare RMDs in the UK rare disease strategy
• strengthen the evidence base for rare RMDs
• promote the development of local co-ordinated network for specialised rheumatology and facilitate direct clinician and patient voice engagement with NHS England Specialised Commissioning teams
• improve diagnosis, referral and access to medicines for people with rare conditions
• encourage collaboration and shared learning across overlapping rare disease areas
If you're interested in attending the workshop or contributing to the content of the event please contact policy@rheumatology.org.uk.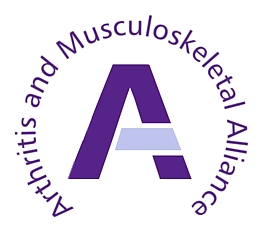 Stoke's Patient Information, Education
and Research centre
A little over two years ago I wrote about the Patient Information, Education and Research centre – or PIER room for short – a project that we at the ARMA group in Stoke have developed in conjunction with the funding and support of The Haywood Foundation.
After a lot of hard work we are at last able to announce that we will have the official opening on World Arthritis Day on October 12th 2015. Although we have three computers that can be used by the public, we only have a small number of documents and leaflets that we can give out, and as the PIER centre's main focus will be on musculoskeletal conditions I thought that I would ask any organisations that read this, whether members of ARMA or not, if you are able to help.
We're really hoping for anything that will be useful to patients: we will be happy to receive digital documents, any links to web-based information, or info in the form of magazines or leaflets that can be put on a display stand (if required, we can pay a small amount for these).
If you think that you can help us with our information gathering, please contact June Brammer, the Haywood Hospitals project manager at june.brammer@uhns.nhs.uk.
Keele University Research
Although Geoff and I have been working hard with the PIER centre we have also attended a significant number of local seminars under the ARMA banner, and we believe that we have been able to help make a difference, no matter how small, in helping the MSK community in our area.
I would like to give a belated thank you to Andrew Finney, a research fellow and lecturer of nursing at Keele University, who came to our last meeting to give us a follow-up talk on his research into Community Support for Multisite Peripheral Joint Pain. He thanked our members for their input and help in his research, and explained the adjustments to his questionnaire due to that input. I should also congratulate two of our members, Adele and Carol, who, with the support of Keele University, attended the last EULAR conference.
These are just two examples of the many aspects of our continuing work that we undertake to better patient care, not only locally but also universally. The vast majority of our membership is made up of patients; nonetheless, I believe we are doing work that, not so long ago, was considered impossible for us to do. If we, a small patient group, can contribute toward improved healthcare, I feel certain that the other networks around the country that consist mainly of healthcare professionals are making much larger changes. To those I would like to say thank you, and keep up the good work.
Steve Tatton
co-chair ARMA Stoke-on-Trent network.
Guardian article on acupuncture
& new patrons
A recent article in the Guardian highlighted the mechanism of Acupuncture: a study found that a form of therapy that uses electric current blunted activity in rats' hormonal pathway linked to stress, chronic pain and mood. For other recent press coverage, take a look at the BAcC news page.
New Patrons of the British Acupuncture Council
The BAcC Governing Board are pleased to announce two new Patrons of the Governing Board – Lord Baldwin, who was instrumental in establishing the British Acupuncture Accreditation Board and Lord Charles Cecil, who was previously on the BAcC Governing Board.
Lupus and Depression
This month LUPUS UK has published its new leaflet for patients, 'Lupus and Depression'.
Depression is a common manifestation in people with lupus, so the purpose of this leaflet is to provide information and also signpost available support services.
The new leaflet is available free of charge by contacting LUPUS UK National Office. Alternatively it can be viewed and downloaded from the Living with Lupus section of our website.
LUPUS UK Re-brand – Coming Soon
On Monday 12th October 2015, LUPUS UK will be revealing their new re-brand. This overhaul of the current appearance of the charity will incorporate all of our existing publications and we shall also be launching a new website which will be more user-friendly and optimised for mobile and tablet devices.
More news about the changes will be following in due course.
BIMM Course & Events Diary,
August 2015
The British Instutute of Musculoskeletal Medicine's diary of coming courses and events in 2015.
Details of the BIMM/SOMM Winter Symposium, a Chronic Pain Management module, and a Flouroscopic Injection course.
The current BIMM Diary is available here to open and download in PDF form, or alternatively check ARMA's Events Calendar.
Ailsa's Great North Run challenge
is almost here!
With just over 2 weeks to go before the run the team needs your support. This year will be particularly difficult for Ailsa as the last 8 months has been the most challenging period she has had to face in many years; her pain levels have been incredibly high and inflammation to her eyes has been constant.
The good news is that in the last few weeks Ailsa's disease has greatly improved and she will definitely be part of the 'Dream Team' on the 13th September. Please take the time to visit their Justgiving page at https://www.justgiving.com/GNRDreamteam and make a donation, every single penny will make a difference. Thank you.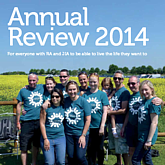 The 2014 NRAS Annual Review
is now available
Hot of the press is the latest NRAS Annual Review, reporting back on our achievements and activities in 2014 to help people like you. We are proud to say that in 2014 we reached 982,236 people, launched 9 new NRAS Groups, answered 1,958 helpline calls and sent out 37,628 NRAS publications.
Find out more by downloading your copy here now.
Rheum2Talk comes to Manchester
The publication of the NRAS' booklet on patients' emotions , relationships and sexuality, followed by the 2014 pilot workshop for nurses, physiotherapists, OTs and other allied health professionals have both been a great success.
NRAS is now delighted to announce the first roll out of Rheum2Talk training in Manchester on Wednesday 14th October. This innovative and interactive workshop is designed to enhance understanding of the emotional and sexual needs of RA patients. Watch out during 2016 for more locations around the UK. If you wish to express interest in attending this or next year's courses email Clare Jacklin at clare@nras.org.uk and if you can suggest a suitable venue to host the Rheum2talk course near you we'd love to know.

PSALV Parliament Event, November 2015

An awareness event is being held in the Scottish Parliament on 4th November 2015 for psoriatic arthritis and psoriasis.
5.45pm until 8, the Robert Burns Room, Holyrood.
Main speaker:
Professor IAIN MCINNES – the leading authority on RA and PsA, Glasgow University, and The Institute of Inflammation and Infection, Glasgow. The Minister for Health Improvement Scotland will also speak. Some patients will attend.
If you`d like to attend, please contact Lorna Saunders at Pagoda Agency, asap.
PsA affects around 38,000 in Scotland alone and can disable as much as RA.
Early diagnosis and correct treatments are essential.
Around one in three people with even mild psoriasis develops some joint or tendon inflammation.
NRAS is coming to Glasgow

NRAS are really pleased to announce that this September we are launching a new group covering the Greater Glasgow and Clyde area for people living with rheumatoid and inflammatory arthritis!
The event is taking place in The Renfield Centre at St. Stephens Church, 260 Bath Street, Glasgow, G2 4HZ on Wednesday 16th September from 6:30-8:00pm.
This meeting is a joint venture by NRAS and GG&C Health Board. It is open to anyone living with RA or inflammatory arthritis, and their family and carers. It is a free event so everyone is welcome to attend and you do not need to be a member of NRAS. Find out more about the event and how to register on our website.
NASS in Scotland and Northern Ireland
NASSwill be travelling the length and breadth of the UK this autumn to raise awareness and understanding of ankylosing spondylitis (AS). Our two largest events are in Scotland and Northern Ireland.
In Scotland we will be heading to the Scottish Parliament to ask Members to pledge their support for those with AS at a reception on 1 September 2015. The event will be hosted by Margaret McCulloch MSP, Convenor of the Cross-Party Group for Musculoskeletal Conditions. In the afternoon leading up to our event at Holyrood, there will be a Patient Conference, offering expert information to people with AS.
Read more about our As it is campaign.
On October 16 NASS is hosting an AS training course for physiotherapists at Musgrave Park Hospital in Belfast. This is followed by an evening event for physiotherapists and patients to discuss setting up NASS branches in Northern Ireland. Then, on 17 October, we will be holding our first Northern Ireland Patient Conference.
We are continuing our programme of As & You events for people newly diagnosed with the condition. This autumn we will be heading to Cardiff, Leeds and Plymouth.
Read more about these coming events.
We will also be heading out to AS awareness evenings and NASS branch visits in Woking, Northampton, Wrexham, Barnstaple, Middlesbrough, Winchester, Edinburgh and Jersey.



Edgar Stene Prize 2016
– open for entries
First awarded in 1975, the Edgar Stene Prize was created by EULAR in honour of Edgar W Stene. The founder and Secretary-General of the Norwegian Rheumatism Association, Edgar Stene also lived with Ankylosing Spondylitis.
The competition for the Edgar Stene Prize 2016 is currently open for entries on the topic of:
"Living with a rheumatic or musculoskeletal disease (RMD):
How I take action to enjoy life to the full"

The competition invites people to share their personal experiences and their individual coping strategies to 'live life to the full' despite being affected by a rheumatic or musculoskeletal disease.
What are your top tips on how to live as independently as possible? How can you actively take control of your life and achieve your goals?
The competition is open to everyone living with an RMD (minimum 16 years of age). Each essay should not exceed 2 pages (A4) and be typewritten in Arial 12 point with single line spacing in Microsoft Word (PDFs will not be accepted). The deadline for submitting essays to the ARMA office is 31st December 2015.

Please submit the essays to projects@arma.uk.net. For the detailed prize rules, and to read the entries from the 2015 competition, see here.
As the UK's member organisation of EULAR -PARE we will appoint a judging panel to decide upon the one essay we will submit to the competition on behalf of the UK. Please let us know if you would like to be part of the judging panel by emailing projects@arma.uk.net by 31st December 2015.
The overall Stene Prize winner will be announced by 15th March 2016.
The Stene Prize winner will be awarded a prize of € 1,000 and will be invited to attend the Opening Plenary Session of the EULAR Congress in London (June 2016). All travel and accommodation will be provided. The runner up will be awarded €700 and the essay in third place will win €300.
Visit the EULAR website for more information.
World Arthritis Day, 12th October 2015

EULAR PARE are asking people to take action for WAD and share virtual High 5s on social media, using the hashtag #WADHigh5.
Post WAD High-5 photos on Twitter, Instagram and Facebook to show support for people with RMDs, their carers, family and friends and healthcare professionals, and also raise awareness of RMDs among the general public.
The Thunderclap campaign is being launched at the beginning of September with the goal of mass-sharing a message about WAD on social media across hundreds of social media profiles on 12th October. For more information on all the activities being planned for WAD please download the campaign toolkit.
'It's in your hands, take action.'


National Voices' Wellbeing Our Way programme – Communities of Practice

Wellbeing Our Way is about enabling people to manage their health in ways which matter to them. We work through community and voluntary organisations. The programme is supported by The Health Foundation, an independent charity working to improve the quality of healthcare in the UK.
Wellbeing Our Way's communities of practice bring together small, diverse groups of voluntary and community organisations. We aim to make real headway in developing some of the 'more than medicine' approaches we know can enable people to manage their health needs and live well.
The first three communities of practice are now underway and are focusing on:
• Care and support planning
• Peer Support
• Demonstrating Impact
The communities aim to enable organisations to develop their practice in these areas, as well as making a valuable contribution to the development of these approaches across the voluntary and community sector more broadly.
The first meeting of a new community of practice focusing on Supported Self-Management will be held on 29 September. If you work within a charity or community organisation, please get in touch with Natalie if you'd like to get involved in any of the communities of practice.
Please sign up for WOW Now (our e-newsletter) to keep up to date with case studies, blogs and opportunities to get involved in the programme.


Fit for Work: Return-to-work support
New return-to-work service goes live to help GPs, employees and employers across England.
"GPs throughout England and Wales can now refer employed patients who have been, or are likely to be, off sick from work for four weeks or more for a voluntary occupational health assessment.
The occupational health professional will identify obstacles preventing the employee from returning to work. A Return to Work Plan will be agreed providing recommendations tailored to the employee's needs, which can replace the need for a fit note."
Read the Press Release, 22 July 2015, on their website where you can access free, expert and impartial work-related health advice.
See the Working with Arthritis page for more initiatives and resources.


Accessible Information
A new accessible information standard was approved on 24th June 2015. The standard tells organisations how they can ensure that people using services and carers receive information in formats that they can understand as well as the support to help them communicate. The update, specification and supporting documents are all available on the NHS England website here.
What matters to patients? We need your examples
The Accelerated Access Review aims to speed up access to innovative drugs, devices and diagnostics for NHS patients. National Voices' chair Hilary Newiss is championing a patient and service user workstream within the review to ensure the patient voice is heard throughout. The review team are asking for information from patients, service users and carers, patient groups and charities to help better understand current innovation processes and articulate standards for patient involvement within healthcare innovation.
NHS Consultations
Two consultations published on the 7th August will help to determine the future of voluntary sector involvement in health and care. The Voluntary, Community and Social Enterprise (VCSE) review will look at the current state of partnership working and how closer collaboration could be fostered. The second consultation will seek views on the role and effectiveness of the government's current 'voluntary sector investment partnership' suite of grants. Both consultations are open till Friday 6th November and available to complete on the NHS England website.


NASS to Scottish Parliament reception 01 September 2015
Fibromyalgia Awareness Week 2015 06 September 2015
Craft of Orthopaedics Conference, Nottingham 10-11 September 2015
Policy & Comms Group + all Stakeholders, 2pm, Bride House 15 September 2015
Launch of new Glasgow & Clyde RMD group 16 September 2015
BIMM Fluoroscopic Injection Course 24 September 2015
BIMM/SOMM Combined Winter Symposium, Jury's Inn Hotel 24 September 2015
BAcC Conference, Orchard Hotel, Nottingham 25-27 September 2015
Portsmouth Hospitals Light Music Event 27 September 2015
National Voices first meeting on Supported Self-Management 29 September 2015
Lupus Awareness Month 01-31 October 2015
World Arthritis Day 12 October 2015
Rheum2Talk training, Manchester 14 October 2015
BSR Autumn Conference, Birmingham ICC 15-16 October 2015
NASS AS training course for physiotherapists, Belfast 16 October 2015
Northern Ireland Lupus Information Day 17 October 2015
World Osteoporosis Day 20 October 2015
CEO Meeting at Bride House, 2pm-4.30pm 03 November 2015
PSALV at Scottish Parliament 04 November 2015
Two NHS Consultations close 06 November 2015
Policy & Comms Group, 2pm, Bride House 10 November 2015
BIMM/SOMM Combined Winter Symposium, Birmingham 14 November 2015
PCR Annual Conference 2015 19-21 November 2015
BIMM Chronic Pain Management Module 21-23 November 2015
BSR – Rheumatology and Rare Conditions workshop 26 November 2015
Policy & Comms Group + Gold Stakeholders, 2pm, Bride House 08 December 2015
Edgar Stene Prize 2016 deadline 31 December 2015

To see previous issues of the newsletter, click here.
Please starting thinking about sending your items for inclusion in our next
ARMA newsletter