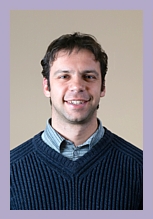 Odysseus (aka Ulysses) is one of the greatest heroes of Greek mythology, and the Odyssey one of the greatest epic poems of all time. Today the word "odyssey" refers to "a long and eventful journey or experience", and while it has connotations of adventure, these connotations aren't always positive, particularly when applied, as it often is, to things which ought to be straightforward but turn out not to be – as in, "my train journey was an odyssey". It is also interesting that Dante in fact places Odysseus in Hell in his Divine Comedy, for putting his own wanderlust above divine decree by sailing past the Pillars of Hercules.
Certainly, the long journey to Ithaca is fraught with dangers, but it is telling that Odysseus only actually manages to return home eventually not though his own prowess but with the help of the hospitable Phaeacians.
The highlight of July for ARMA was our AGM, where we were very pleased to welcome Jacquie White, Deputy Director for Long-Term Conditions at NHS England, as our external speaker. Jacquie outlined NHSE's vision for long-term conditions to us, and went on to highlight the importance of MSK to achieving this and why NHSE has chosen to forge a formal partnership with ARMA, with a particular focus on our MSK Clinical Networks project. You can view Jacquie's slides and listen to her presentation on our website. The presentation was followed by a lengthy and stimulating discussion with Jacquie and Prof. Peter Kay involving nearly all the 30+ attendees from across our membership, and covering a very broad range of issues. One thing that came across clearly to me is that while there may not be a single or clear-cut answer to all of the issues that were raised, the way that we are currently working – within our Alliance and with our external stakeholders – is absolutely the right way to arrive as close as we can possibly get to having the answers, and offering real solutions to delivering person-centred coordinated care for people living with all forms of MSK. Last year we heard from the MSK NCD that we were "ahead of the curve" with respect to other, more well-established condition areas – this year we heard that MSK is one of 4 top priority issues for long-term conditions in NHSE, and that NHSE wants to deliver this in close partnership with us.
Plain sailing it is not, but now more than ever we have a ship that is well-built to not only withstand but to navigate these turbulent waters – with each of us having an important role on board. As the quote in Jacquie's last slide states, "I can't change the direction of the wind, but I can adjust my sails to always reach my destination." Though the journey will no doubt be long, hopefully it won't be an odyssey, in the negative sense anyway.
Nautical and Classical metaphors aside, if the overall picture regarding the NHS is an encouraging one, it stands in rather stark contrast to the continuing cuts to welfare and restrictions to disability benefits, which continue to have a devastating impact for many people living with MSK disorders. NRAS captured the feeling across our community well in their response to the latest government announcements on changes to the ESA in this statement, whose final comments are particularly poignant: To suggest that reducing their benefits will act as an incentive for [people with RA] to return to work is insulting. No-one chooses to become disabled and penalising them further is counterintuitive, completely failing to create the savings the Chancellor is hoping for and in the long run will actually add to the welfare budget. We have in fact just published the results from our own survey on disability benefits, which is also now available on our website – thank you to all those who helped to develop and promote it, and to Jill Hamilton from NASS in particular. In the face of such a challenge, the disability community, as best represented by the Disability Benefits Consortium, should consider whether it needs to mobilise and re-energise the Hardest Hit campaign, which ARMA supports and which remains the only major national campaign against disability benefit cuts.
On a brighter note, shortly before our AGM the HSJ published its inaugural list of the 50 top patient leaders, and we were all delighted to see Ailsa Bosworth named on the list. Ailsa needs no introduction, and the high-profile work that she's done for NRAS, for RA and for the wider MSK community over the years rightly deserves this recognition – warmest congratulations to her from ARMA!
I would also like to thank, on behalf of ARMA, Pam Stewart, who is leaving the UK for in Dubai to be closer to her family after many years as Chair of Fibromyalgia Association UK (which has now merged with Fibroaction UK to form Fibromyalgia Action UK). Despite having very little time or resources available, Pam has been a very active and positive contributor to ARMA and to the wider MSK community throughout her tenure, regularly attending policy leads meetings and ARMA events. It has been a great pleasure to work with her, and it is very encouraging to know that ARMA has helped, in her own words, to significantly raise the profile of fibromyalgia. We wish her all the very best.
All the best,
"We are all faced with a series of great opportunities brilliantly disguised as impossible situations."

Guest Blog - Is absence of evidence, evidence of its absence?

By Roderic MacDonald
Musculoskeletal Physician to the North West London NHS Community Health Trust, Past President of BIMM.
Having reached the tail-end of my career with my practice pruned down to dealing primarily with spinal pain, I could be in a quiet backwater thinking about retirement… but then things keep coming up that disturb my peace. One such disturbance was when I attended the recent ARMA AGM, representing the British Institute of Musculoskeletal Medicine . Fortunately, I could contribute this blog to respond to several points arising during this gathering of people from all viewpoints of the alliance's family.
The importance of evidence is something that was mentioned by various people at the AGM. That, in turn, brought out the views of people dealing with less easily defined and researched conditions, those that seldom offer the commercial opportunities that stimulate private sources of research funding. A lack of research funding can mean evidence for effectiveness may not yet exist to support the provision of treatment that many people feel is helpful to them. They would support the statement: absence of evidence for a benefit does not mean evidence of its absence, especially when there has been no real possibility of collecting hard evidence.
The worldwide burden of disease assessment identifies the people with back pain that has no definite diagnosis, as suffering 50% of the total musculoskeletal disability. I would hope this realisation would lead to a shift in some of the research and treatment effort.
Next year we will have fresh NICE guidelines on back pain that can take account of research published since 2008. Many commissioning and deliberation processes are still required to accord with the 2009 guidelines which means that, by the time the 2016 version is available, evidence–based practice will have derived from information that is at least ten years old. If evidence is so important perhaps refreshing it more often would be a good idea.
Many longstanding treatments have prospered in complementary medicine for a long time with a lack of supporting evidence hampering their NHS adoption. Well-designed randomised controlled trials of osteopathic manipulation and Alexander technique suggest that between them they could provide important long-term benefits for up to half the people attending our clinics with persisting back pain. The excitement and ongoing development that should have been triggered by these results will probably have to wait for 2016.
I am reminded of my experience thirty years ago when applying to the then Department of Health for a research grant. Their response was delayed beyond their stated limit so I enquired why: I was told it was taking longer because "back pain is a priority area".
We need to provide better services guided by better evidence, which means a commitment to asking the right questions, getting the answers and implementing them. Not to do so is costing a great deal of money – but that's my opinion, not evidence!

Members' News and
Resources
NRAS CEO voted one of top 'Patient Leaders' by HSJ
Health Service Journal (HSJ) have announced their top 50 Patient Leaders, recognising the users who are shaping healthcare and we are delighted and proud to announce that our CEO, Ailsa Bosworth is amongst them!
Ailsa said, "I'm thrilled to have been included in this group of inspirational people and would like to congratulate all of them. I'm particularly pleased if it brings greater recognition and awareness to RA, rheumatology and of course raising awareness of NRAS and our work".
Find out more on the NRAS website here.
Dream Team takes on the Great North Run
Please take the time to support the 'Dream Team' taking part in this year's Great North Run in September and raising funds for NRAS. Chris Deighton, David Scott, Catherine Swales, along with Donna and Dean Swinden will be pushing Ailsa Bosworth, CEO of NRAS, around the course in her wheelchair! You can donate by visiting their Justgiving page.
Thank you.
Do you know someone with a passion for digital?
We are looking for passion for digital media to join a small and dynamic team and make a real impact to our vital work. We are at an exciting point in the charity's development with strong online communities and this role will be responsible for continuing growth and development in this area.
Find out more and apply at http://www.nras.org.uk/digital-media-officer.
Parliamentary debate on fibromyalgia
Report from debate in Parliament on fibromyalgia, by Fibromyalgia Action UK
Alok Sharma MP (Reading West) introduced a Westminster Hall debate on fibromyalgia on 1st July 2015, initiated through contact with the Reading fibromyalgia support group.
The debate was attended by only 7 MPs and a junior minister from the Department for Business, Innovation and Skills George Freeman MP. We are pleased that there were representatives MPs from all four UK's countries: England, Scotland, Wales and Northern Ireland. There were only 4 members of the public attending, including two representatives from Fibromyalgia Action UK. However we know from social media activity that there was a good interest from the fibro community across the country and many people watched the debate on Parliament TV. The debate lasted 30 minutes, started by the debate organiser, Alok Sharma MP, who gave a 10-minute speech.
The debate is available to view here http://sh.fmauk.org/commonstv1 as a video.
Mr Sharma stated that he hoped to raise the profile of fibromyalgia through his debate, which is not a well-known condition by the public.
Jim Shannon (Strangford, Northern Ireland) raised concerns that many GPs are not aware of the symptoms and called for a greater awareness of the condition amongst GPs.
David Jones (Clywd West, Wales) noted that many of the treatment centres were based in England and that for Welsh patients to attend was an extremely bureaucratic process. He has also outlined that the care pathway is better developed in England than in Wales. The minister present, Mr George Freeman said that he will write to NHS Wales and ask them to consider adopting the care pathway that is being currently used in England.
Mr Sharma went on to speak of the condition and its symptoms. He spoke about the experiences of patients from his constituency and called for knowledge of the condition amongst GPs and healthcare professionals to be improved. He has also called for a strategy to integrated multidisciplinary treatments to be introduced. He also called for "a network of fibromyalgia clinics across the country."
Mr Sharma has outlined a good practice and a good model of care for fibromyalgia patients in his constituency. He praised the multidisciplinary approach provided by Royal Barts Hospital and Berkshire Pain Clinic. He said that he has written to North West CCG and asked for awareness of fibromyalgia to be actively pursued amongst healthcare professionals.
Mr Sharma has also raised the difficulties and discrimination at work fibromyalgia patients sometimes face. He said that it is ''completely unacceptable''.
He has mentioned the merger of FMA UK and FibroAction into Fibromyalgia Action UK and outlined the work the charity does to support patients, for example national helplines and support to local groups through a network of regional coordinators.
To summarise, Mr Sharma has called for three things:
1. Improved education on fibromyalgia amongst GPs.
2. Development of nation-wide strategies for integrated and holistic services encouraging patients' empowerment.
3. Network of fibromyalgia clinics across the country.
Parliamentary Under-Secretary of State for Life Sciences George Freeman welcomed the merger of FMA UK and FibroAction which he said would "help give a stronger patient voice to those who are affected." He has said about the very important role charities play and the role of social media, which charities can harness to empower patients and speak with one voice.
Mr Freeman went on to outline the difficulties and challenges in diagnosing the condition and responded to the points raised by Mr Sharma. He has said that one of the problems is that there is ''no clear diagnostic test'' for fibromyalgia. He has praised that there is available in some parts of the country a free online course for GPs on musculoskeletal conditions, which also includes information on fibromyalgia. He has mentioned about some treatment tools available to GPs, like the Map of Medicine.
The minister has mentioned the progress of appointing Dr Peter Kay, the first National Clinical Director for musculoskeletal conditions. Mr Freeman has outlined the Department of Health's plans to develop specialised person-centred care to 50 million people with long term conditions in England.
With regards to treatment centres, the minister stated that these were spread evenly across England and it was a matter for the devolved administrations to ensure that they also provided such services. Mr Freeman however promised to write to Dr Martin McShane, NHS England's National Director for Patients with Long Term Conditions, and ask for support of development of multidisciplinary specialist centres in England.
Mr Freeman noted that the Department for Health had increased medical research to over £1bn a year; however, he acknowledged that the National Institute for Health Research (NIHR) did not have any fibromyalgia projects ongoing. He thought the European Commission however had provided €6m towards finding better treatments for sufferers, but we have yet to find evidence of this. The Minister has echoed Mr Sharma's concerns about discrimination at work of employees living with fibromyalgia and he has also stated that this is ''completely unacceptable''. He did not call for any action on this matter. He has stated that currently the protection of employees living with a disability is included in the Equalities Act and that employers are required by law to make reasonable adjustments.
Fibromyalgia Action UK thinks that this is not enough and that work needs to be initiated to educate employers about fibromyalgia and of ways of supporting employees living with this condition. Fibromyalgia Action UK will seek cooperation with bigger organisations working in the musculoskeletal conditions field to obtain and disseminate good practice for employers and to raise this matter separately with relevant ministers. Fibromyalgia Action UK is also working on development of an information booklet for employers on how to support employees living with fibromyalgia.
The issue not outlined by Mr Freeman is that sometimes employers do not accept that fibromyalgia is a disability and it is difficult for employees struggling with fibromyalgia to fight their case. Another problem is when employees are not being diagnosed yet, they may not even know that they are protected under the Equality Act. We know that living with fibromyalgia often means that others do not believe that patients suffer from a real and disabling condition. In such situations it is very difficult for employees to fight for their rights at work, especially if employers do not understand the condition, or are discriminatory. Prolonged diagnosis, which runs sometimes to many years, does not help this situation. Therefore Fibromyalgia Acton UK will take a step on this issue and will raise it with decision makers.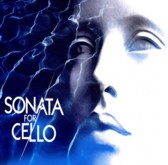 Premiere of "Sonata for Cello"
- film about fibromyalgia
Fibromyalgia Action UK Chair Pam Stewart and Executive Officer Ella Vine have recently watched the premiere of "Sonata pera Violoncel" ("Sonata for Cello"), a breathtaking film about living with fibromyalgia.
It is a fictional story of a world-renowned cellist, who in her midlife developed fibromyalgia. The condition made it impossible for her to continue to play; it was a story of a daily struggle between the physical and emotional pain of not being able to do what she wants to do and a strong will to continue to play regardless of the pain. Playing the cello is for the cellist everything; a mission, a vocation, a passion, a sole purpose of her life. It is her life.
In the film we watch how fibromyalgia takes away everything she loves and cares about. We watch how it takes away her life and we admire her heroic struggle to take her life back and to win with the condition. This film has captured in a very artistic and moving way the invisible struggle everyone living with fibromyalgia takes up every day. It is also a captivating story about love, passion and sacrifice.
Pam and Ella have met with the filmmakers, director Anna Bofarull and producer Marian Matachana, both from Spain, and talked about how to help to help make this film available in the UK. The story behind making this film happen is also fascinating. Anna's mother has fibromyalgia and Anna wanted to show to the world the reality of this condition. Marian has fibromyalgia. It took them 5 years to raise funds and develop the film, which is being screened in other countries. The film will be screened during Film Festival in Chichester later this year.
Fibromyalgia Action UK is now seeking funding and working towards making this film available in the UK to raise awareness about fibromyalgia and living with the condition.
FibroAction and FMA UK are merged into Fibromyalgia Action UK
We have exciting news – FibroAction has merged with Fibromyalgia Association (FMA UK) and a new organisation Fibromyalgia Action UK was created as a result of the merger. The new charity will continue the work of FibroAction and FMA UK and will be speaking with a stronger voice for people affected by fibromyalgia.
We want to use these sunny summer months to spread the message about the new merged organisation and to raise awareness about fibromyalgia at all levels, everywhere in the country. To do that, we need you. Whether it is talking about fibromyalgia with your friends and neighbours, your GP or your MP, getting involved with your local support group (we can put you in touch with one – please visit our website for more information) or undertaking one of the many summer fun challenges – from walks, runs, cycle and other events, which are taking place nationally, there are many opportunities for involvement this summer for everyone.
Why not get your family and friends involved in doing something fun and memorable, like themed summer garden party, playing football in giant bubbles, clothes swishing or a walk to discover hidden natural treasures in your local area? Regardless of what you decide to do, we are here to support you along the way with friendly advice, t-shirts, running vests, wristbands, leaflets to help you raise awareness about this common, but not well understood condition. You can also sign up with JustGiving and start fundraising and awareness raising in a matter of a few clicks! Regardless of what you will decide to do, we wish you lots of fun.
Fibromyalgia Action UK Team
Website: www.fmauk.org
Fibromyalgia Awareness Week, 6 – 12 September
This year we will continue to raise awareness about fibromyalgia during Awareness Week. We will celebrate it with cakes and will encourage everybody to bake (or to cheat a little and to buy) a cake or cupcakes and share with family, friends and colleagues. These will be special cakes – with our new logo (coming soon) of a yellow butterfly with dots. We will provide help and information on our website about how to get the butterfly on your cakes or cupcakes. We hope that everybody will get involved with this delicious way of doing good!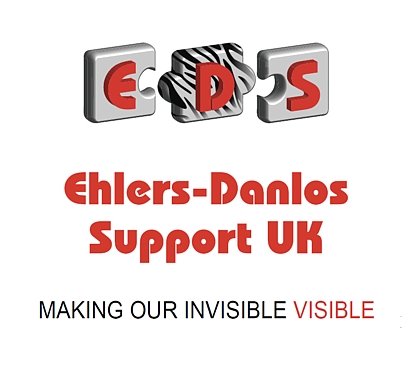 Lara to take up international role for EDS
I am writing to share the exciting news that at the last EDS UK trustee meeting earlier in July Lara advised us that she had accepted the offer of a Chief Executive position at a new umbrella organisation called EDS International. She will start this position in August, and therefore leaves EDS UK as chief operations officer at the end of July.
What is EDS International?
EDS International is a new umbrella organisation that will focus on strengthening the communities in each country and bringing them together as a powerful voice for change. Lara will be working to ensure that consistent reliable evidence-based medical information is available for both doctors and patients. EDSI will develop existing support groups (or set them up where they don't yet exist), drive collaborative research efforts, and raise awareness.
Good news for the EDS community
This is a great opportunity for Lara, and one that is clearly too good to miss. The trustees are delighted for her and see it as reflecting the confidence the community has in Lara both in the UK and internationally. We can think of no better person to carry out this role promoting understanding of EDS across the world.
A shared mission and continuing links
Even though Lara will no longer be on the staff of EDS UK, we are pleased that the membership and wider community, and we as trustees, will continue to benefit from her commitment, drive and determination, achieving results through this new international role. We see there being a lot of inter-action between EDS UK and EDS International, not least through delivering the 2016 international symposium on diagnostic criteria and care guidelines, and a co-ordinated international research strategy.
This inter-action will surely only grow given the shared mission that we have to carry out research and educate healthcare providers and the public on what it means to have EDS. While it will take time to develop these links and define what works best for both organisations, we are committed to doing what is in the interests of you all as EDS UK members.
What it means for EDS UK
The downside of this otherwise good news is that we have to say goodbye to Lara as a member of the staff team. Over the five years she has been with EDS UK she has played a large part in making it what it is today and I know she knows a lot of you personally. The trustees are keen to make sure that EDS UK services develop and become ever more useful, providing continuously improving information and support, and I know Lara wants this too.
The EDS UK team
In continuing and growing our services, we are lucky at EDS UK that we have an extremely capable staff and volunteer team that has grown over the last couple of years as EDS UK matures as an organisation. The whole team provide an invaluable service delivering and co-ordinating the support groups, events, the helpline, our social media work, fundraising efforts, information leaflets, working with the medical community and much more. When I was appointed chair of EDS UK I was surprised that such a relatively small team achieved so much – and I continue to be surprised in a very pleasing way at the high quality work they do on behalf of the community. You would be forgiven for thinking that we had ten times the number of staff that we do!
Medical Advisory Panel
We also have an invaluable Medical Advisory Panel, which met last week and were told of Lara's new role. I attended the meeting and I was delighted at both their positive reaction to the opportunity for Lara's personal career development and their continuing commitment to working with EDS UK in fulfilling our objectives.
Thank you Lara
While it will take us some time to put in place the necessary arrangements to cover everything that Lara has been doing on behalf of the community, I and the trustees are committed to doing that. Through our staff and volunteers we have a strong central team and a vibrant UK community and I am confident that we will continue to build on what Lara has achieved.
I will finish by putting on record our enormous thanks to Lara for all that she has done for EDS UK to date, and I am sure you will join me in doing the same. We wish her every success in her new role and look forward to working together in the future.
You can contact Lara in her new role on lara@internationaleds.org
Mark Redhead
EDS UK chair
Portsmouth Hospitals Light Music Event, Sept 2015

The Department of Rheumatology, Portsmouth Hospitals Charity, invites you to an afternoon of light music and cream tea at the Pyramids Centre on the Clarence Esplanade.
Sunday 27th September 2015
With music from the Portsmouth Philharmonia Orchestra.
An event in aid of the Department of Rheumatology Charitable Funds, Osteoporosis & Bone Health.
Please see the full size poster for ticket details and contacts.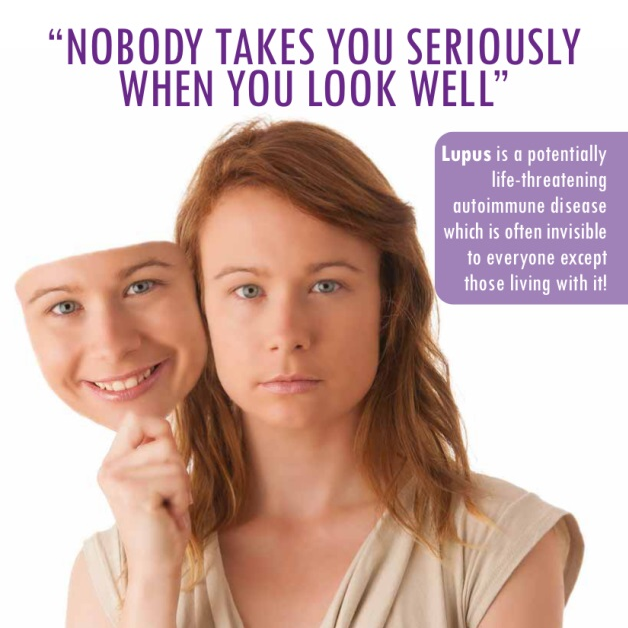 New Lupus Awareness Month Poster
Lupus Awareness Month takes places in October each year in the UK. This new poster was recently posted to all members of LUPUS UK alongside their summer magazine so that they can display it within their local community and raise more awareness.
The poster shows a woman holding a mask with her own smiling face on it, supported by the caption, "Nobody takes you seriously when you look well". This is a direct quote taken from a lupus patient, highlighting the difficulties of living with a condition that often presents with no or few visible symptoms – an invisible illness.
The new posters are available to download from the LUPUS UK website at http://lupusuk.org.uk/latest-news/lupus-awareness-month/lam-posters
Northern Ireland Lupus Information Day
Saturday October 17th 2015
The next Lupus Information Day will take place in Northern Ireland at Hilton Templepatrick, Paradise Walk, Castle Upton Estate, Templepatrick, Antrim, BT39 0DD on Saturday 17th October 2015. The afternoon will feature expert speakers on a variety of 'lupus' based subjects.
• Prof Ian Bruce, Professor of Rheumatology, Manchester Royal Infirmary
• Dr Chris Edwards, Consultant Rheumatologist, Southampton General Hospital
• Dr David Armstrong, Consultant Rheumatologist, Altnagelvin Area Hospital, Londonderry
• Julie Monaghan, Physiotherapist, Bangor
The presentations will be followed by a questions and answer session. Tickets are free of charge and can be ordered by emailing info@lupusuk.org.uk calling Paul on 01708 731251 or visiting the Info Day webpage.
Information and Communication Officer
Join the Scleroderma Society in a central role as their Information and Communication Officer.
You will ensure that all communication material is accurate, accessible, impartial, balanced, based on evidence and well-written. You will monitor the Charity's impact online, report on key trends and develop new initiatives and campaigns to increase traffic.
You will play a vital role in developing excellent communication material for the Scleroderma Society.
See more details on the charity job website.
Latest dates in the BIMM diary
The British Instutute of Musculoskeletal Medicine's latest details on coming courses and events in 2015.
Dates include the BIMM/SOMM Winter Symposium, a Chronic Pain Management module, and a Flouroscopic Injection course.
The current BIMM Diary is available here to open and download in PDF form, or alternatively check ARMA's Events Calendar.
BAcC Accreditation and Conference Call
British Acupuncture Council at Professional Standards Authority Accredited Registers event – 1st July 2015
This event brought Accredited Registers, such as the British Acupuncture Council, together with representatives from the Royal College of General Practitioners, Hospices, National Voices, the Association of Directors of Adults Social Services, NHS employers, commissioners, amongst others. Speakers confirmed the benefit of assurance provided by the accreditation scheme.
Read more from the Professional Standards website.


Conference Call
Join us at the forthcoming British Conference of Acupuncture and Oriental Medicine from 25 – 27 September at the Orchard Hotel, Nottingham. There is availability if you'd like to attend as a day delegate on either Saturday or Sunday. To book your place and find out more visit conference.acupuncture.org.uk.
Early bird booking for BSR Autumn Conference
BSR Autumn Conference 2015 – early bird booking closes 09 August.
Taking place 15-16 October at the ICC Birmingham, Autumn Conference focusses on interactive cases submitted by delegates with sessions led by world experts.
This international summit brings together consultants and next generation rheumatologists to share and exchange best practice through high-level discussion groups, lively debates and expert panel sessions. Find out more and book your discounted place at www.autumn-conf.org.uk.


BJD moving forward …
The Bone & Joint Decade is moving forward by renaming itself The Global Alliance for Musculoskeletal Health. This better represents what it is - organisations coming together in countries around the world to make musculoskeletal health a priority. It continues to be led by an International Coordinating Council with networks of organisations working together at a national level around the world. ARMA is the National Alliance for the UK and acts as an exemplar of what is needed in each country.
National Alliances such as ARMA are the formal voting members of the Global Alliance but regional and international organisations will be able to join the Alliance so that we can all work together on the common mission of gaining priority for musculoskeletal health. The first Annual General Meeting of the Global Alliance will be held in Oslo at the time of the World Network Conference, 8th and 9th October 2015.
For further information see http://www.bjd2015.com/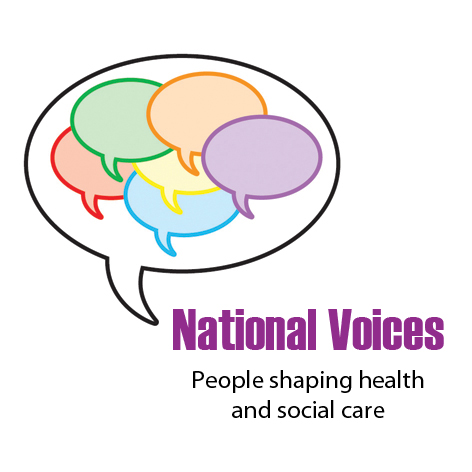 National Voices' Wellbeing Our Way programme is one year old!
"Excellent opportunity to meet and work with lots of wonderful people – and to be reminded of other people's experiences/lives/views."
Wellbeing Our Way is about enabling people to manage their health in ways which matter to them. We work through community and voluntary organisations. It is supported by The Health Foundation, an independent charity working to improve the quality of healthcare in the UK.
It's been an exciting first year for Wellbeing Our Way - the POW WOW series has been a popular and engaging way of sharing good practice; the emerging communities of practice are bringing together small groups of organisations interested in developing approaches like care and support planning and peer support; and our model of impact (pdf) ensures that we are working towards a shared vision. Our post, Wellbeing Our Way – Just the beginning… reflects on some of the learning so far.
Most importantly, Wellbeing Our Way is beginning to create change. We have published two case studies demonstrating the difference the programme is beginning to make: Influencing Change and Bringing organisations together to create change.
Please do get involved in Wellbeing Our Way - you can register for an upcoming workshop, sign up for WOW Now (our e-newsletter) or get in touch with Natalie for more information.

Selected News Items & Links

NICE Complex Fractures Consultation
Consultation is starting on 7th August (closing on the Monday 21st September) of the following guidelines:
• Complex fractures
• Fractures (non-complex)
• Major trauma
• Spinal injury assessment
• Trauma service deliver
Information on the individual topics can be accessed on the Complex fractures page. If you wish to register as a stakeholder for any of these topics please visit the stakeholder registration page. For guidance contact ComplexFractures@nice.org.uk.
Health Select Committee
The CEO of NHS England, Simon Stevens, gave evidence at the Health Select Committee on the 21st July on a range of topics.
HSJ outlined the key points from the session, in which Simon Stevens, Sir Bruce Keogh and Jane Cummings were quizzed by MPs. In the discussion, available to watch online, Simon Stevens said that the "single most important thing" this year is to reduce agency spend.
NHS Constitutions Handbook
Last week the updated versions of the NHS Constitution and Handbook to the NHS Constitution were published. In setting out principles that guide the NHS, the updated Constitution also makes it clear that physical and mental health are equally important.
NHS is the Priority
The NHS is the government's "priority", George Osborne has said, as he confirmed that the health service will receive the £8bn more in annual funding by 2020 promised before the election.


BIMM Sports Medicine, and the Lower Limb 04 July 2015
AGM incorporating CEO meeting, 12pm, St Bride Foundation 09 July 2015
NRAS Annual Family Day, Coventry 18 July 2015
Closing date for Vanguard Applications 31 July 2015
Policy & Comms Group, 2pm, Bride House 18 August 2015
Craft of Orthopaedics Conference, Nottingham 10-11 Sept 2015
Policy & Comms Group + all Stakeholders, 2pm, Bride House 15 September 2015
BIMM Fluoroscopic Injection Course 24 September 2015
BIMM/SOMM Combined Winter Symposium, Jury's Inn Hotel 24 September 2015
BAcC Conference, Orchard Hotel, Nottingham 25-27 September 2015
Portsmouth Hospitals Light Music Event 27 September 2015
Lupus Awareness Month 01-31 October 2015
World Arthritis Day 12 October 2015
BSR Autumn Conference, Birmingham ICC 15-16 October 2015
Northern Ireland Lupus Information Day 17 October 2015
World Osteoporosis Day 20 October 2015
CEO Meeting at Bride House, 2pm-4.30pm 03 November 2015
Policy & Comms Group, 2pm, Bride House 05 November 2015
BIMM/SOMM Combined Winter Symposium, Birmingham 14 November 2015
PCR Annual Conference 2015 19-21 November 2015
BIMM Chronic Pain Management Module 21-23 November 2015
Policy & Comms Group + Gold Stakeholders, 2pm, Bride House 08 December 2015

To see previous issues of the newsletter, click here.
Please starting thinking about sending your items for inclusion in our next
ARMA newsletter