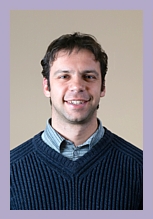 Perhaps one of the most striking things about the Five Year Forward View (5YFV) for the NHS in England is the fact that it specifically mentions work as a health outcome, under "Getting serious about prevention". Among other things, it highlights the importance of promoting workplace health and talks about extending incentives for employers who provide NICE-recommended workplace health programmes. This is something which I highlighted in my presentation at this year's EULAR conference, and which represents an area of increasing interest and activity for a very broad range of stakeholders, from NHS England to Public Health England to national employers – all of whom were well-represented at a very good seminar organised by Arthritis Research UK on this issue earlier this month. It is of course an area where ARMA has a very strong track record, from the Work Charter to last year's MSK World Summit, and there will no doubt be more activity in this area before the year is through. In addition, the Fit for Work Coalition, of which ARMA is a member together with a number of ARMA member organisations, is producing a Care Coordinating Tool.
June was also the month of the annual Commissioning Show in England, and this year I attended a session on integrated care featuring speakers from the Ribera Group in Alzira, Valencia (Spain), whom many of you will have heard of as having pioneered a very good model of integrated care, and which some regard as being the best way to achieve sustainable integration at scale in this country, too (interestingly, the Spanish healthcare system was itself modelled on the English NHS). One of the key recipes for their success was establishing a single capitated budget for primary and secondary care quite early on in the process, back in 2003 – which also highlights how long this kind of change takes in practice. …Is there an Alzira set to come to England (and indeed the UK) soon?
One other thing that was said at the Commissioning Show regarding the new models of care in the 5YFV - by Samantha Jones, Director for New Models of Care at NHS England - was, "you can call them MCPs or PACs – success is a combined network of care". Last month I highlighted ARMA's "MSK Knowledge Network" as an important part of our MSK clinical networks project. The website is up, and we are planning to hold a seminar for future and existing network members in late September, which will kick off the knowledge network in earnest.
Also on our website now is ARMA's key messages for commissioners in England document, which has been developed in consultation with ARMA members and which is intended to be a useful resource for anyone discussing MSK with commissioners in England. Among other things, it highlights that investing in MSK represents good value. Please help us to spread the word through social media etc.
In times of financial constraint, however, the spectre of rationing, or restrictions to access to treatment as a result of either intentional cutbacks or short-sighted measures to rationalise care, is never far away. Indeed, it could be making something of a comeback. ARMA believes that people with all forms of MSK disorders should have equitable access to the right care, in the right place, at the right time. If you have evidence of or are seeing increasing restrictions to care, we want to know about it.
Finally, with so much happening in health and social care, it's easy to forget that MSK conditions also account for the largest number of disability benefits claims, together with mental health. Accordingly, our General Election Manifesto included a call for "a disability benefits system that is fair, transparent and equitable", and we continue to support the Hardest Hit campaign. Recent government announcements of further cuts to welfare spending risk impacting disproportionately and unfairly on many of the most vulnerable in society, including many people living with MSK disorders, and bring into sharp focus the importance of a collective response by the disability community. Anyone who is interested in this issue and wishes to be further involved should contact the Disability Benefits Consortium.
If you want to see what else I've been tweeting over the past month, follow me on Twitter (@MoscogiuriF).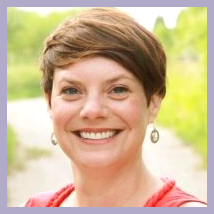 by Shantel Irwin, CEO Arthritis Action

Corks were flying on June 18th 2015 for me and my team at Arthritis Action as we officially launched with our new name, new look and new direction.
The last 12 months have been transformational for our charity. After more than a year of research, review, redesign and reform, Arthritis Action finally relaunched at The King's Fund to an audience of more than 100 members and guests from across the musculoskeletal health sector.
We were delighted to welcome so many friends and colleagues at our event, which gave us the chance to outline our rationale for change, what we stand for, what we do and where we're heading.
Until 2014, we had been known as The Arthritic Association, an organisation founded in 1942 aiming to help people with arthritis by emphasising the importance of lifestyle. Over the years we have grown into a sizeable national membership charity and we felt it was time to take a long hard look at what we offer.
We wanted to make sure our offer was relevant given medical advances and an ever-growing need. Last summer we consulted with our membership and it was decided we would no longer call ourselves The Arthritic Association; Arthritis Action was born.
Our name change was really significant, and our focus is now on action, empowering people to take control of their condition and lifestyle in a way that will give confidence, self-esteem, and encourage an active part in the way their condition is managed.

We commissioned a considerable piece of research to inform our new direction, and shape the values at our core. People told us they wanted us to be friendly and approachable, people-focused, while being reliable, knowledgeable and trusted by the medical profession. The word empowering came up again and again, and that is at the heart of what we aim to be.
We wanted to share some of the results of this research, now published in a report called Arthritis: Overcoming the Challenges, please do take a look.
For us, it's all about choice. Through a self-management approach, we give individuals the support they need to find solutions that work for them, be that healthy eating or weight management, exercise, physical therapies, peer or professional support or pain management.
Anecdotally, we know that we have helped thousands of people, our members have told us so. It is also critical for us to focus on evidence, so we can provide better services to our members, but also because we want to work with you.
From charities to umbrella bodies like ARMA, health professionals and experts in exercise, nutrition, mental health, policy makers and more, we want to work with you to promote better services, support and care for people with arthritis. We want to bring more recognition to MSK conditions by collaborating with you and adding our voice to the call for MSK to become a public health priority.

Members' News and
Resources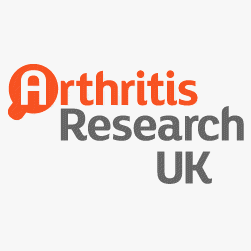 Arthritis Research UK
MSK-HQ Conference
Arthritis Research UK hosted the 'MSK-HQ Conference' in London on 28 May 2015. The event was in two parts - in the morning, Arthritis Research UK hosted the second meeting of the National Musculoskeletal Health Data Group. This group, chaired by Dr Benjamin Ellis, our senior clinical policy advisor, meets every six months to discuss the community's projects aiming to improve the extent and quality musculoskeletal data nationally, regionally, and locally.
• David Lawrence from PHAST, a public health consultancy, updated the group on the progress they have made in developing a set of nationally recognised indicators which the Data Group commissioned earlier this year. Their focus is to try and develop indicators that would both have the potential to improve health care for MSK, and be feasible to implement across the NHS. They are currently reviewing the available evidence and will be producing a long-list of indicators in the coming weeks.
• Prof Anthony Woolf, of EUMUSC.Net, gave a talk about the work he and his team are doing to explore funding questions related to musculoskeletal conditions in the Health Survey for England. This is an exciting opportunity to obtain high-quality musculoskeletal survey data from a nationally representative sample, on a yearly basis.
• In addition to presentations from BSR and BOA, the group also heard from John Battersby (MSK Lead at Public Health England), Peter Kay (Clinical Director for MSK at NHS England), Senga Cree (MSK Lead at NHS Scotland), Liz Lingard (North East Quality Observatory), and Kelvin Jordan (Keele).
The afternoon session was a wider meeting updating on the development and piloting of the Arthritis Research UK Musculoskeletal Health Questionnaire (MSK-HQ). Dr Jonathan Hill of Keele University discussed the initial development phase of the tool. Concluding in June 2014, this produced a candidate Patient Reported Outcome Measure (PROM) designed to be used across different musculoskeletal care pathways in different healthcare settings. Prof Andrew Price then discussed the on-going work in phase 2 to test the draft tool in 4 health care settings: rheumatology, orthopaedics, physiotherapy and healthcare commissioning.
NHS England has funded the phase 2 jointly with Arthritis Research UK. Jo Partington, Insight Account Manager for Patient Reported Outcome Measures at NHS England, outlined the importance of PROMs data for capturing how patients benefit from their treatments, and how this understanding contributed to PROMs being included in the NHS Framework and the NHS Standard Contract.
For further information about these projects or our other data activities, please contact Benjamin Ellis, or Einan Snir.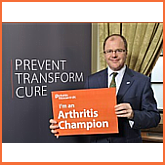 Arthritis Research UK
Parliamentary Reception
Arthritis Research UK held their first parliamentary reception of the new Parliament on 10th June 2015. Over 60 MPs showed their support for people living with arthritis by agreeing to be Arthritis Champions. This is the most MPs we have ever had at one of our parliamentary events.
MPs from across the UK and from all major parties came along to pledge their support to prevent and cure arthritis, and transform the services available to people with musculoskeletal conditions. The reception was hosted by Huw Irranca-Davies, MP for Ogmore in South Wales, who became our first Arthritis Champion back in October. Huw was diagnosed with Ankylosing Spondylitis years ago and he spoke about his experiences of living with a musculoskeletal condition and the importance of championing the cause.
One of the most poignant first-hand experiences came from Tasmin McCulloch, 40, mum-of-two who lives with the daily pain of osteoarthritis. She was only 18 when she first started to have symptoms in her hip. She now has osteoarthritis in both hips and her toes and is expected to have a hip replacement in the near future.
Ben Howlett, a new MP, spoke about the importance of giving a voice to people with arthritis, and his direct family experience of rheumatoid arthritis.
Thank you to all the ARMA members who came to support the event. For more information, please contact Michael Watson.
Richmond Group policy project
Arthritis Research UK has entered into a new policy project with a key group of long term conditions charities known as the Richmond Group of Charities.
This group (which includes Macmillan Cancer Support, Age UK, British Heart Foundation and Stroke Association) has been working in partnership for a number of years on issues such as prevention, coordinated care and ensuring that patients are engaged in decisions about their care. Arthritis Research UK is keen to ensure that the needs of people living with arthritis are included in their thinking and are delighted to be working on a new policy project with them.
This is a time of change in the health and care system with the publication of the NHS Five Year Forward View, the introduction of the new Care Act, and local changes like the potential devolution of health budgets in Manchester. This standalone project will look at new models of care underway in health and social care. It will be an opportunity to ensure that the needs of people with arthritis and relevant health interventions are championed throughout the health service.
New Chief Medical Advisor to NRAS
Professor Peter Taylor appointed as new Chief Medical Advisor to NRAS
Prof. Peter Taylor MA, PhD, FRCP, FRCPE Norman Collisson Professor of Musculoskeletal Sciences, Kennedy Institute of Rheumatology, is to take over from Prof. David G.I. Scott, who stands down after 8 years of loyal service to NRAS, as Chief Medical Advisor.
Prof. David G.I. Scott has supported the charity brilliantly in so many ways over the years and will continue to support NRAS as medical patron.
Find out more from the NRAS news page.
RA Awareness Week 2015
Following last week's RA Awareness Week we just wanted to get in touch and thank everyone who has been involved in making it such a success. We were really overwhelmed by how much help we had from our supporters and other organisations.
You can find out more about the campaign here.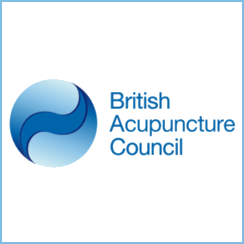 Educationalist Board Vacancies
& PSA Consultation
PSA education and training standards consultation - The Professional Standards Authority (PSA) commissioned a review of education and training Standard 9 of the Standards for Accredited Registers. The PSA agreed that education and training standards should be made explicit to the public and is proposing a change of wording to make this requirement clear and to amend the assessment process. The BAcC believes this does not go far enough, and that it should explicitly state that the standards should meet international benchmarks, for example at the degree level recommended for acupuncture by the World Health Organisation (WHO). See the PSA site for details of consultations.
The British Conference of Acupuncture and Oriental Medicine will take place from 25 to 27 September at the Orchard Hotel, Nottingham. For full details of speakers and to book your place, visit conference.acupuncture.org.uk.
Anne Milton becomes deputy chief whip - BAcC patron Anne Milton has been named as the first female Tory MP to hold the post of deputy chief whip.
There are currently vacancies for two educationalist Board members at the British Acupuncture Accreditation Board (BAAB), to begin from July 2015, and a vacancy for an acupuncturist/educationalist member of the Accreditation Committee (AC) from October 2015. For more information about the BAAB, the AC, and the roles of members, please visit the BAAB website.
PCR Annual Conference 2015
The annual PCR Conference in York features a highly respected hands-on, friendly educational conference for GPSIs in MSK and Rheumatology where you can learn from, build contacts and mix with your peers. This year's theme is "Lifestyle Changes + Impact on MSK & Rheumatology Outcomes".
Thursday, 19th of November 2015 (noon start)
until
Saturday, 21st of November 2015 (1pm finish)
Download the conference programme and application form (PDF document), or read more details from the PCR Society events page.

An Introduction to Musculoskeletal Service Redesign in Ealing
Dr Ian Bernstein and Stephanie Griffiths answer questions on the nationally acclaimed musculoskeletal service in Ealing and how it was implemented.
The redesign started about 20 years ago, when all musculoskeletal services were provided in secondary care. There was no GP access to physiotherapy; patients would be referred to a consultant and could be waiting for up to a year before seeing a physiotherapist. In the 1990s, under GP fundholding, a small number of GP practices in Ealing bought physiotherapy services. Following the demise of fundholding, a community musculoskeletal service was set up using the same pot of money, but it then had to cover the whole of Ealing, and not just the few leading fundholding practices...
Consultation on biologic DMARDS in the treatment of Rheumatoid Arthritis
NICE released the Appraisal Consultation Document (ACD) on biologic DMARDS used in the treatment of Rheumatoid Arthritis (RA) on 19th June. The main recommendation of the ACD supports the current position that the drugs remain available only to those most severely affected.
Although this is welcomed a joint statement by NRAS, BSR and Arthritis Care highlights the missed opportunity to improve patient care and extend the use of such drugs for people with moderate disease.
NICE publication of
Osteoarthritis quality standards
NICE published the NICE quality standard for Osteoarthritis on the 11th June 2015. This quality standard covers the assessment and management of OA in adults (18 and over).
It does not cover replacement of hip, knee or shoulder joints as these will be covered in a future NICE guideline and quality standard.


Give AHPs more powers to unlock new care models, says NHS England official
Plans to give allied health professionals the ability to prescribe medicines without the input of a doctor will help the NHS develop new models of care, an NHS England official has said.
Back pain is the biggest cause of ill health in the world: Issues cause more 'years lived with disability' than any other condition
CSP head of practice Steve Tolan comments on a Lancet study that found back pain causes more ill-health than any other condition.
Top academic achievers should not be doctors, says leading GP
Medical schools should discard the top 5% of the most academically qualified candidates because they lack the communication skills now required in healthcare, according to a senior GP.


Fibromyalgia Action UK official merger 01 July 2015
Patient Information Forum Conference, Royal College of Surgeons 01 July 2015
BIMM Sports Medicine, and the Lower Limb 04 July 2015
AGM incorporating CEO meeting, 12pm, St Bride Foundation 09 July 2015
NRAS Annual Family Day, Coventry 18 July 2015
Closing date for Vanguard Applications 31 July 2015
Policy & Comms Group, 2pm, Bride House 18 August 2015
Craft of Orthopaedics Conference, Nottingham 10-11 Sept 2015
Policy & Comms Group + all Stakeholders, 2pm, Bride House 15 September 2015
BIMM Fluoroscopic Injection Course 24 September 2015
BIMM/SOMM Combined Winter Symposium, Jury's Inn Hotel 24 September 2015
BAcC Conference, Orchard Hotel, Nottingham 25-27 September 2015
World Arthritis Day 12 October 2015
World Osteoporosis Day 20 October 2015
CEO Meeting at Bride House, 2pm-4.30pm 03 November 2015
Policy & Comms Group, 2pm, Bride House 05 November 2015
BIMM/SOMM Combined Winter Symposium, Birmingham 14 November 2015
PCR Annual Conference 2015 19-21 November 2015
BIMM Chronic Pain Management Module 21-23 November 2015
Policy & Comms Group + Gold Stakeholders, 2pm, Bride House 08 December 2015

To see previous issues of the newsletter, click here.
Please starting thinking about sending your items for inclusion in our next
ARMA newsletter