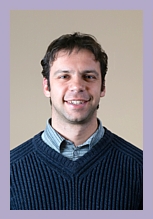 As I was thinking about what to highlight in this month's update, it occurred to me that a lot of what I could say has already been said very eloquently by our new Chair, Prof Tony Woolf - who is new to the post but far from new to ARMA – in his recent letter to ARMA members. I'm therefore taking the "easy" option this month, if you will, of reproducing his letter in full in this month's update.
Just a few very brief highlights from me:
With a new majority government, we expect to see the 5YFV being taken forward at scale and at pace in England. What this means, among other things, is that the time to shape things is now, as Prof Peter Kay said at a recent meeting – adding that at NHS England, "we are moving towards networks in a big way". Indeed, the importance and overall direction of our MSK clinical networks project was recently reaffirmed by the project steering group, which also agreed, among other things, to establish an MSK knowledge network – watch this space.
Although it's been observed that NHS England's new business plan is remarkably thin on MSK, we know that MSK is in fact a priority for the ongoing work of the Long-Term Conditions domain at NHSE - and indeed, NHSE is providing us with a project manager's time for the ARMA MSK clinical networks project until end of March 2016, which is an important development and a great endorsement of our ongoing work.
One thing that NHSE's business plan does do is emphasise the importance of care redesign and a holistic approach to improving care, which Simon Stevens reaffirmed very strongly at the NHS Confederation conference yesterday: in this respect, there is certainly plenty of opportunity, and in fact already plenty of alignment.
Finally, I'm looking forward to visiting the National Osteoporosis Society's offices next week, and attending the EULAR conference, where I will be presenting on ARMA's work.
Tuesday 5th May, 2015
Dear ARMA members,
I am honoured to be elected Chair of ARMA. This is a time of great opportunity. I have been working for many years in trying to raise priority for arthritis and musculoskeletal conditions through roles in various organisations in the UK, Europe and internationally and through various projects to provide the evidence for advocacy. We have shown that these conditions cause 30% of disability in the UK and affect all ages. The economic impact on health and social care and on work loss is huge. We are now seeing significant progress with decision-makers realising at last this enormous burden of musculoskeletal conditions and the cost to society. I have long been involved in ARMA, and I am a founder member and currently Chair of the Bone and Joint Decade. In fact we modelled the structure of the Bone and Joint Decade on ARMA, creating networks in over 50 countries. The key strength we have to drive change is that we bring together all communities – patient, clinical and research – and deliver a common message to decision-makers. This approach has given us great access to decision-makers in the UK, and for the Bone and Joint Decade internationally with the WHO.
For decision-makers, having a single organisation that they can communicate with to obtain as full a picture as possible of the challenges in MSK and the shared priorities of the MSK community, free from perceived biases and with a clear focus on patient outcomes, is extremely important. For individual organisations, being part of a national and global alliance means being able to share information with other organisations, forge partnerships, provide input to shared priorities, and be part of a real and lasting movement for change.
While each alliance is different, there are some universal truths. One of the main ones is that if alliances are going to be more than just talking shops, they have to have the active and genuinely constructive involvement of all parts of the community – the more this happens, the stronger the alliance will be, and the greater the return for each of its individual members.
In the UK, we have individually and collectively through ARMA campaigned long and hard for MSK to be recognised - not asking for special treatment, but for a genuinely strategic, multifaceted approach that is commensurate with the scale of the problem.
We now have an important window of opportunity. The combination of an ageing population, increasing multi-morbidity, an increasing emphasis on prevention and health promotion, the need to extend working lives as well as the need to "do more with less", have all helped to push MSK higher up the agenda, and I believe it's fair to say that tackling MSK is now widely regarded as being an important part of addressing most of the challenges facing health and social care in the UK. This came across very clearly at the MSK World Summit last year, among other things, which ARMA had a key role in planning and delivering, and which in some ways marked a genuine step change for the international MSK community itself.
The latest and perhaps strongest illustration of the opportunity which we now have for the musculoskeletal community is the formal partnership which ARMA has been invited to establish with NHS England, as expressed to myself and the ARMA CEO directly by NHS England's Director for Long-Term Conditions. While clearly we cannot be complacent, getting this kind of recognition for MSK and the wish to work with ARMA from senior levels of the governing body for the NHS in England is something which would've been hard to imagine even just a few years ago. This in itself is an achievement, and it demonstrates that as a community working together we have something good to offer – and decision-makers do recognise this.
What this means, though, as Prof. Peter Kay has also highlighted to us on more than one occasion, is that as a community we now have to increasingly turn our attention towards providing solutions.
The MSK clinical networks project is our best example of where we are trying to do this. At heart, it is about improving outcomes for people living with MSK disorders by bringing people and knowledge together – in other words, it is all about collaborative working. The external landscape is a very rapidly changing one, with an unprecedented interest in delivering care which is genuinely holistic and person-centred. This project fully reflects this direction of travel of the NHS. Neither ARMA nor the MSK clinical networks project are concerned with promoting specific service models: what matters is that care is focused around and driven by patient needs and interests, not institutional ones. This also means pooling evidence and expertise to equip clinicians and commissioners with the best possible guidance to ensure that appropriate person-centred integrated care is provided. We need to create the space for our community to share information and experience and for networks to learn from each other, as there will always be different ways of achieving better outcomes for people with MSK disorders. A challenge we have is that MSK disorders are heterogeneous and different disorders may need different solutions. There is also a spectrum of health professionals involved in their management. One model may not meet all needs. However, sharing best practice will encourage change to happen where it is most needed.
The current direction of travel of the NHS makes this project very timely, and that's why it's also generating so much interest not just from NHS England but from clinicians and MSK clinical leads on the ground. As the alliance for the entire MSK community, ARMA is the organisation which can provide the neutral space for an informed and genuinely person-centred discussion about MSK care to take place. It is also a time of challenge, and all of you, as our member organisations, will have your view as to what good looks like, but we have to recognise the strength of taking a unified person-centred approach and find ways of accommodating our individual priorities.
Providing solutions also means being able to demonstrate how delivering good outcomes for people with MSK disorders is not just an end in itself, but directly contributes towards the creation of a healthy society and of healthier, longer, productive lives. This is a powerful message which goes beyond healthcare, particularly in terms of the growing emphasis on prevention, physical exercise and workplace health. There is in fact already a very large amount of evidence of interventions capable of delivering real value in these areas, and there is a tremendous opportunity now for embedding MSK into national programmes for wellbeing and for workplace health, and for forging important partnerships with a very broad range of stakeholders including local government, employers and academic experts.
All of this is captured very clearly in ARMA's General Election Manifesto, which has already received very strong endorsement from at least one of the major parties, and which no doubt has a shelf-life which goes well beyond the 7th of May.
What makes ARMA special is that it truly includes all those for whom musculoskeletal health is relevant. Collectively there is enormous experience and expertise, which makes ARMA more than just the sum of its parts. And it can give decision-makers what they want: a single point of contact to obtain as full a picture as possible of the challenges and solutions in MSK health, free from perceived biases.
Our Mission is to transform the quality of life for people with musculoskeletal disorders. That's a tall order. But now more than ever, we are making headway. There has never been a greater opportunity for MSK as there is now. We know the problems, we have solutions and we now have access to the decision-makers. At its last meeting, the ARMA Board reaffirmed our direction of travel, and the important role that ARMA has in opening doors with decision-makers. As ARMA Chair, I look forward to working with you all so that we as a community can seize this opportunity and achieve our shared vision.
by Stuart Blackman, CEO of BackCare
I am really enjoying working with BackCare as the new Chief Executive. We are at the cusp of a new phase of development of the charity. BackCare is the UK's national back pain charity, founded 1968 – our mission is to turn the tide on back pain, the world's leading cause of human disability. We do this through research, education and outreach initiatives.
Our new website is now the primary platform through which we can reach out to our key stakeholders: patients, clinicians, researchers, educators and our corporate supporters. We have used this time to re-envision how we see the charity moving forward.
The office represents the context in which many of us spend most of our waking lives. With a quarter of all days lost to sickness being due to musculoskeletal symptoms and with the dominant portion of these being back pain, there is a real obligation to lead the public health agenda into the office. In partnering with the like-minded organisations that comprise the 'Active Working' movement, we have opportunities to help spread awareness and advice on health and wellbeing at work.
We are soon to re-launch our Teddington head office with the latest sit-stand desks and ergonomic chairs, serving our own staff as well as better allowing us to embody the message. For those interested in the Active Working concept see www.getbritainstanding.org.
Unpaid carers now make up greater than 10% of the UK population, looking after a friend or family member with illness or disability. Carers are a particularly at-risk group due the unique physical and psychological factors involves, and often present to healthcare services as secondary patients. Through our research, education and outreach activities, BackCare is working to help prevent and manage back pain in unpaid carers. Unpaid carers save the nation a staggering £119 billion every year – that's more than entire NHS budget. Replacing just one injured carer costs Social Services thousands of pounds. Prevention is now a legal obligation of Councils following the 2015 Carers Act (clause 2).
Following the Care Act we are in dialogue with Directors of Social Services, charities and other organisations responsible for identifying, assessing and supporting the 7 million unpaid/family carers across the UK. With 70% of unpaid carers already suffering from back pain, our publication (with CD) Carer's Guide to safer moving and handling of people is designed to mitigate the physical risk factors and is based on HOP6 – the field leading national training text (as used to train UK nurses and paramedics - for more see www.backcare.org.uk/carers)
Back pain awareness week - we are talking with a number of organisations to create a compelling campaign focussing on back pain in children. This will focus on children at school and children who are carers, with a research driven radio day, campaign pack and nationwide community-level events.
My own background started with three leading healthcare companies in roles that included extensive clinical trials in the field of musculoskeletal disorders. I was able to build a strong foundation in the commercial disciplines and worked across Europe with experience in China as well. My career then developed into business development and change management consultancy to organisations from small to large. My passion for the Charity sector came out of my experience as Chairman for five years of a vocational training start-up in Birmingham supporting disaffected students back into productive learning to move them into employability. I realised the huge fulfilment I was feeling working for a "cause led" organisation and decided some ten years ago to move into the Charity sector full time.
To be at BackCare is remarkable as it brings me full circle to the medical field I started my career in. I feel well supported by the Board of Trustees as I seek to play my part with the team to realise "the potential of the potential" for BackCare and I must thank the staff and volunteers who are working so hard on this venture right now. It has also been really helpful in my own learning to be a part of ARMA – particularly to understand how this is a time of great opportunity for MSK, though we can't be complacent. At BackCare we are very aware of the prevalence of back and neck pain and its debilitating effects - so to be involved with ARMA helps us feel supported and encouraged in our own cause.

Members' News and
Resources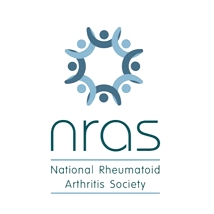 RA Awareness Week 2015
Our annual Rheumatoid Arthritis Awareness Week is taking place on 15th – 21st June. This year we need your help to share and make people aware of rheumatoid arthritis. We'll be asking the general public whether they know about the signs, symptoms and reality of living with RA.

As usual we'll need your help to make a bigger noise, so please get in involved in any way you can!
Find out more about the campaign at www.nras.org.uk/RAweek


Please support the NRAS Dream Team!
Ailsa, CEO of NRAS, is once again taking on the challenge of the Great North Run in her wheelchair. She will be pushed by Dr. Chris Deighton and Professor David Scott, both no strangers to the run and being part of the NRAS 'Dream Team'. If you would like to show your support please visit their Justgiving page.


JIA Family Day
Our annual Family Day for children and families affected by juvenile idiopathic arthritis (JIA) is taking place on Saturday 18th July from 12 -5pm at the Heart of England Conference Centre, Fillongley, Coventry, CV7 8DX.
For more information and details visit our website, or contact NRAS or call 01628 823524.
European Parliament & Call to Action
The Scleroderma Society will be hosting an event at European Parliament on the 30th June 2015 to tackle inequity of care and treatment for scleroderma patients across Europe.
The event will run from 9:30am until 12:00 with patients, scleroderma specialists and hopefully key decision makers speaking at the event. If you are interested in attending please contact Amy Baker.
If you are unable to attend please sign our Call to Action.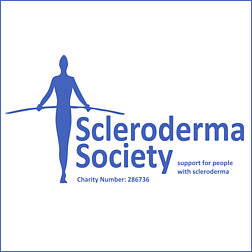 World Scleroderma Day
& Information Standard
We're delighted to inform you that the Scleroderma Society is now accredited by the Information Standard. The Information Standard is a certification programme for organisations producing evidence-based health and care information for the public.
To achieve the accreditation the Society underwent a rigorous assessment to check that the information produced is clear, accurate, balanced, evidence-based and up-to-date. When you see the Information Standard quality mark on any of our materials you can be assured that the information is trustworthy, reliable and creditable.
Consultations
In April-May the Society responded to 3 consultations – NHSE policy on commissioning Bosentan, NHSE investigating specialised services, Norther Ireland review of the Individual Funding Process. Read our responses here.
World Scleroderma Day 2015
On the 29th June the Scleroderma Society will be joining organisations across the globe to celebrate World Scleroderma Day 2015. We would be delighted to receive your support during this campaign and hope you can share our 25 second videos on your social media. See World Scleroderma Day activities for World Scleroderma Day 2015.
GPs Prescribing Exercise
The Faculty of Sport and Exercise Medicine UK (FSEM) welcomes a new bill by the French National Assembly requiring GPs to prescribe exercise for patients with diabetes, cancer or cardiovascular disease via publicly funded sports clubs.
According the World Health Organisation (WHO) physical inactivity is one of the leading risk factors for health and is estimated to attribute to one million deaths (about 10 % of the total), per year in the WHO European Region. More than half of the Region's population is not active enough to meet health recommendations - 30 minutes/day of moderate activity on most week days.*
Dr Roderick Jaques, President of the Faculty of Sport and Exercise Medicine UK comments:
"Addressing the prevention, management and recovery from disease through prescribed exercise provides a fresh approach to avoidable diseases like cancer, diabetes, heart disease and many common musculo-skeletal conditions.
"There is no better place to start this process than in GPs surgeries, where most people go for ongoing advice and treatment. The Faculty of Sport and Exercise Medicine would welcome a similar approach in the UK ensuring that patients are not only screened for physical activity levels at their GP surgeries, but their health and the prevention of disease is actively managed via the therapeutic use of physical activity and exercise."
The French bill comes at a time when physical inactivity is beginning to be recognised as a key health threat in the UK and across Europe, equivalent to smoking and alcohol abuse**. The trend in the region is towards less activity, whilst non-communicable disease and obesity continues to increase.
Physical activity resources for GPs and health professionals are becoming increasingly available in the UK, following the publication of NICE guidelines in
2013 - Physical Activity Brief Advice for Adults in Primary Care:
• Public Health England has funded a new BMJ e-learning module on physical activity, including the prevention and treatment of many common diseases
• Motivate 2 Move, created in association with the Wales Deanery and Cardiff University, was launched last year to encourage GPs to educate, motivate and encourage patients about the benefits of physical activity
References:
*10 key facts on physical activity in the WHO European region.
**The FSEM The Nation's Hidden Health Threat April 2015.
Resources:
BMJ e-learning modules physical activity
Motivate 2 Move
NICE - Physical Activity Brief Advice for Adults in Primary Care
For further information view the FSEM's Manifesto - Making the Physically Active Choice.
For further evidence of the effectiveness of exercise medicine in treating common diseases and conditions view –A Fresh Approach NHS information documents.
Follow the twitter conversation - GPs and physical activity using #GPs #prescribeexercise @FSEM_UK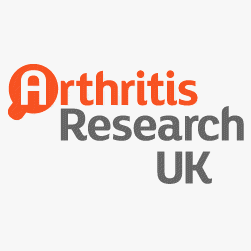 Parliamentary Reception
& MSK Symposium
Parliamentary reception: Arthritis Research UK is holding a reception in Parliament on 10 June 2015 (13:00-15:00, Dining Room A). It would be great to have as many people from the musculoskeletal sector there as possible, and you are all welcome to attend. Please contact Michael at m.watson@arthritisresearchuk.org if you are able to make it.
Working with musculoskeletal conditions: We are holding a symposium 'Working with musculoskeletal conditions' on 16 June 2015. It will bring together people with musculoskeletal conditions, policy leads, members of the academic community and employers to discuss current initiatives and identify opportunities for action. For further information contact Laura: l.boothman@arthritisresearchuk.org


116 Arthritis Champions elected: Election night 2015 was hugely successful for our Arthritis Champion campaign, with over 100 of our champions, from all of the major parties, being elected to Parliament. The Arthritis Champion campaign is all about making sure people with arthritis aren't ignored, making sure there are new MPs standing up for local people with arthritis. Since October 2014 people with arthritis across the UK have been emailing their election candidates about the fight to beat arthritis, asking for real political action. From Ross, Skye and Lochaber in Scotland to Lewes in East Sussex, as well as in Wales and Northern Ireland, our champions will be promoting the policies in our manifesto, helping to prevent and cure arthritis while transforming services for the people living with it now.
Find out who our elected champions are here.
Now that the election is over we're determined to hit the ground running and have written to all MPs to let them know what they can do immediately in their first 100 days as an MP to help to deliver the policies in the Prevent, Transform, Cure manifesto. We'll also be seeking ways to work with Prime Minister David Cameron, who signed up to be an Arthritis Champion during the campaign.
For further information contact Jon: j.havens@arthritisresearchuk.org

MSK-HQ conference: In partnership with NHS England, we are funding the development and clinical testing of a patient reported outcome measure (PROM) called the Musculoskeletal Health Questionnaire (MSK-HQ). We are hosting the MSK-HQ Conference on the 28th May 2015. The event will provide update on the progress of the MSK-HQ, as well a wider outlook on the future of PROMS in the NHS. For more information please contact Christine Samson: c.samson@arthritisresearchuk.org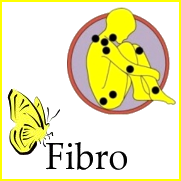 Fibromyalgia Association UK
and FibroAction to Merge
The trustees of FibroAction and FMA UK are proud to announce the merger of the two organisations into a new entity, Fibromyalgia Action UK, as of 1st July this year. It will combine both charities' expertise, experience and resources to better serve people affected by fibromyalgia.
Both charities have the same mission and aims; both provide similar services benefiting the same group of people nationally, and working as one organisation will enhance this work. The merger will take place on the 1st of July 2015 and the new organisation will be called Fibromyalgia Action UK (FMA UK). The name change is subject to regulatory approval.
All services will remain the same – there will be no change in any of them and all will continue as normal without any break or delay.
Ella Vine, Chief Executive of FibroAction said: 'This is a very exciting time for the charities and for all of us in the wider fibromyalgia field. This is a very positive step in the right direction. We are all delighted about it. The charities have a national scope, undertake very similar work, serve the same population, have the same group of supporters and the same aims. It will therefore be good to combine our resources to ensure that people affected by fibromyalgia in the UK receive the best possible support and that our voice is stronger and heard by policy makers. We are thrilled about it."
Pam Stewart, Chair of FMA UK said: "The trustees of FMA UK are delighted for FibroAction to be joining with the trustees of FMA UK to be able to move forward together with their support for people with fibromyalgia. This should allow for an even more proactive role in ensuring the best treatment options for fibromyalgia. The new board will have more in-depth and increased range of skills available, which will bring benefit to the fibro community and our shared objectives. "
The new organisation's web address will be the same as it is now for FMA UK www.fmauk.org.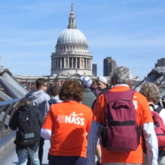 New NASS Research Fund
NASS are proud to announce that we have been able to fund four new research projects into AS.
Our awards were made to:
• Dr Tatiana Macfarlane, University of Aberdeen, for her project into 'Role of diet in the aetiology of ankylosing spondylitis'
• Ms Emma Sargeant, University of Wales Hospital, Cardiff, for her project 'A service evaluation of the one week and two-week Ankylosing Spondylitis Intensive Rehabilitation Programme'
• Dr Helen Davies of Swansea University, for the project 'Mindfulness intervention in ankylosing spondylitis'
• Dr Kirstie Haywood of Warwick Medical School for the project 'Fatigue and Ankylosing Spondylitis (AS): improving patient outcomes'


NASS Capital Challenge
The first NASS Capital Challenge took place in London on Sunday 17 May, and was a massive success.

Over 50 people took part in the 6 and 3 mile routes through the capital, and with walkers enjoying glorious sunshine and spectacular views of landmarks Big Ben, St. Paul's Cathedral and the Houses of Parliament. NASS Chair Raj Mahapatra completed the 6 mile route, and walkers were also joined by trustee Claire Harris.
Thank you to everyone again for your support on what was a fantastic day. Visit our Facebook page for photos.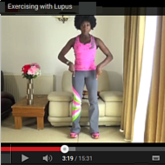 Exercising with Lupus
& Lupus Info Day Videos
To mark World Lupus Day on May 10th 2015, LUPUS UK launched a new video called, 'Exercising with Lupus'. The video, featuring fitness presenter and lupus patient, Nana Akua (AKA LadyXsize), demonstrates a variety of gentle exercises and a five-minute stretch workout that are suitable for many people with lupus to do within their own home.
Hopefully the video will aid many lupus patients in introducing some light exercise to their lifestyle and they will notice benefits to their wellbeing as a result. The video can be watched on the Lupus diet and exercise page of LUPUS UK website.
Lupus Information Videos
On Saturday May 9th 2015 LUPUS UK hosted a lupus information afternoon in Birmingham and welcomed three guest speakers; Prof Caroline Gordon (Consultant Rheumatologist, City Hospital), Dr Ben Rhodes (Consultant Rheumatologist, Queen Elizabeth Hospital) and Sarah Logan (Renal Specialist Nurse, Queen Elizabeth Hospital). The speakers discussed a variety of 'lupus' related topics for the members present.
Video recordings of each presentation can be viewed Info Day Videos.
BIMM - June Diary of events and courses
Diary details of the coming courses and events from the British Instutute of Musculoskeletal Medicine.
Dates include the Monthly MSK Meeting on 21st May; in June, The Good MSK Doctor Conference and Injection RoadShow; a Sports Medicine & Lower Limb course in July; and in September, a Fluoroscopic Injection course.
Open and download the complete June-2015-BIMM-Diary.
BSR have recently published
The State of Play report.
The State of Play in UK Rheumatology report captures for the first time the major challenges currently facing rheumatology services and the patients they serve, setting out a range of measures to address these at a national and local level.
The key findings of the survey include:
• 8 out of 10 respondents felt that rheumatology services were no better now than in 2010 when there was a national audit highlighting deficiencies
• two-thirds rated their relationship with primary care colleagues as five out of ten or below, citing poor communication and lack of GP condition awareness as main factors
• 9 out of 10 consultants collected data on people ability to return to work despite there being no national requirement to do so – evidence that there needs to be more accurate measurement of things important to people with long term conditions
• 9 out of 10 respondents were concerned that training on early identification of symptoms should be spread to a wider range of healthcare professionals
• Only 14% of respondents believed that there was sufficient clinical input and 7% that there was adequate patient input in tendering processes
• 85% reported that education, training and research not given proper consideration in tenders for new services
• three out of five reporting that their units were experiencing significant recruitment gaps across all professions
Amongst its recommendations, the BSR calls for:
• greater recognition of RMDs in national strategies, due to their major health and socio-economic impact, complemented by new measurements for people with chronic complex conditions inclusion in commissioning frameworks
• acceleration of best practice in care-coordination across the NHS through specialist nurses
• expansion of training to identify early onset of rheumatic conditions to a wider range of health professionals including GPs, practice nurses, community nurses, AHPs and pharmacists
• prioritisation of personalised, care and support plans for all patients with long term conditions
• local investment in patient education and self-management programmes for people with long term conditions, in line with NICE guidance
• review of medicines approval processes, to improve access to biologics for all patients including those at the mild stage of the disease and those with rarer conditions
BSR's Position Statements
In addition, BSR have published the following position statements:
Position statement on commissioning services for patients with RMDs -
Improving the quality of data underpinning commissioning decisions.
Position statement on biosimilar medicines -
The evidence base on the safety and efficacy of biosimilars.
British Acupuncture Council conference: 25-27th September 2015.

Early bird booking is now open on the website and the conference brochure is available to download.


Non-practitioner members of the Governing Board
With the retirement of Lord Charles Cecil from the BAcC Governing Board, a search is now occurring for new non-practitioner members of the Governing Board. For further information, please go to the
Governing Board Member page on our website.
Feedback on Education and Training standards of the Professional Standards Authority
(PSA) Following lobbying by the BAcC, the PSA commissioned a review of education and training standard 9 for Accredited Registers. The PSA then agreed that education and training standards should be made explicit to the public and is proposing the wording is changed to make this requirement clear and to amend the assessment process.
See our consultations on the professional standards website.

Musculoskeletal Science MSc
from UCL and the RNOH
This UCL MSc, delivered at the Royal National Orthopaedic Hospital (RNOH) covers a broad spectrum of musculoskeletal topics, including basic science and clinical aspects of musculoskeletal disease.
The multidisciplinary programme emphasises the four major musculoskeletal areas as identified by the Bone and Joint Decade – arthritis, osteoporosis, trauma and spinal disorders, as well as transferable skills and research methodology.
The MSc is available either on-site at the RNOH or via distance learning for students who wish to study at home - from anywhere in the UK or the world.
Read more about the programme, and apply at: Musc Sci ARMA or email muscsci@ucl.ac.uk.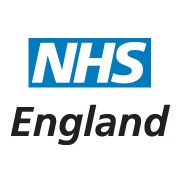 Stevens launches hospital chains 'vanguard' - NHS England

NHS England will 'test new ways' of sustaining smaller hospitals, including 'chains' running acute services, in its latest vanguard programme launched today by Simon Stevens.

The NHS England chief executive said Monitor, the NHS Trust Development Authority and NHS England would be taking forward the work on hospital chains produced by Sir David Dalton last year.

This will include looking at:
• how trusts can create buddying arrangements across medical specialties rather than whole organisations;
• how hospitals can share back office functions; and
• the increased use of satellite sites.
He cited the eye clinic at Dartford and Gravesham Trust run by Moorfields Eye Hospital Foundation Trust
as an example.
Simon Stevens said trusts were being 'ripped off' by staffing agencies.
Mr Stevens, speaking at a King's Fund conference in London, said: "Rather than automatically assuming that 'bigger is better', we want to test new ways of sustaining local NHS hospital services, more sharing of medical expertise across sites, and more efficiency from shared back office administration."
Organisations have until the end of July to apply for the new vanguard programme.
He also told the conference there had been too much focus on individual institutions. He added that the first stages of a proposed "success regime", which aims to help struggling areas move towards the new care models in the NHS Five Year Forward View, would be launched in a few weeks.
In a separate strand of work there will be a wider review of urgent and emergency care. Mr Stevens said the current system was too confusing for patients, and changes also needed to be made to the metrics used to measure performance.
He said some areas that were particularly struggling with poor emergency performance would need "tighter guard rails" than others, suggesting a step up in intervention or direction by national bodies.
A current focus on measuring and reducing emergency admissions could be broadened, he suggested, and said a focus on the number of bed days lost to delayed transfers of care could be a more indicative measure of how well a system is performing.
Mr Stevens also said hospitals were being "ripped off" by staffing agencies. Organisations needed to set limits on what they pay for agency staff and to act collectively, he said. NHS England will put forward proposals on this in a "matter of weeks", he said.
Mr Stevens added that the NHS cannot "buy ourselves another few years of the status quo" and that the proposals in the forward view would tackle the pressures being felt now.

In relation to devolution of NHS responsibility, Mr Stevens said mayors and council leaders across the country had contacted him to discuss a possible devolution programme in their own areas.
He said the Greater Manchester devolution plans
were interesting not only because it involved pooling budgets but tackling the fragmentation of the health system.
20 May, 2015 | By Sophie Barnes, Health Service Journal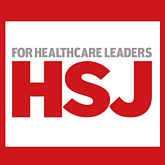 'Vanguard' project now open
to entire acute sector
NHS England has expanded the scope of its 'vanguard' project to trial new care models, to encompass the viability of the entire acute sector.
• New vanguard stream could apply to any acute trust - not just smaller hospitals
• Project aims to develop nationally replicable hospital chain models
• Timescale to select new vanguard cohort is extended
Chief executive Simon Stevens launched the fourth and final part of the vanguard yesterday in a speech at the King's Fund.
The central authority – working alongside five other national arm's length bodies – has invited expressions of interest from providers seeking to trial "new models of acute care collaboration".
Samantha Jones said that difficulties faced by smaller hospitals are 'arising across the sector'.
NHS England originally planned to run a vanguard project aimed at creating "viable smaller hospitals" – one of the new care models detailed in the NHS Five Year Forward View.
However, the remit has been expanded following feedback from NHS providers interested in taking part. In an interview with HSJ, Samantha Jones, NHS England's director for new care models, said this was because the difficulties facing small hospitals, such as organisational viability and the cost and quality of care, "are arising across the sector".
"Those challenges face all acutes," she said. "It's not just about size".
The new care models team has invited trusts to submit expressions of interest for the programme. She said there would be no restriction on the size of organisation that could apply, and she expected to be approached by sustainable trusts looking to establish or expand chains or networks, as well as providers that need to collaborate more to survive.
Expressions of interest must be "NHS led", she said, with any private sector organisations brought in as partners, rather than leading bids. Although this part of the vanguard project is based on the findings of the Dalton review, it will not go as far as that review's recommendations on franchising trusts or running "batched procurements" allowing non-NHS organisations to take over unviable trusts.
The programme aims to create a "limited number" of options for trusts or foundation trusts to use if they want to set up hospital chains in order to make their services or organisations more viable.
As with other vanguard streams, the priority will be to establish models of care that can be replicated across the country.
The invitation to submit expressions of interest suggests three possible options:
• "accountable clinical networks" running particular services via an NHS led joint venture;
• "NHS service franchises" run by specialist providers such as Moorfields Eye Hospital or the Royal Marsden; and;
• "NHS management groups" or chains involving several organisations, under the banner of an "NHS foundation group".
Bidders could aim to set up shared clinical rotas, joint appointments, run tertiary services across several sites, and make greater use of technology to connect patients to specialist clinicians. Providers may also wish to share back office or support functions.
The document also says: "The aim of this programme is not to support the implementation of traditional acute mergers or reconfiguration programmes."
The 29 existing vanguard sites are working on new structures, such as multispecialty community providers or primary and acute care systems, already defined by NHS England. However, bidders for the latest strand are being given more flexibility to design new care models.
"We're saying we don't know what the right answer is here," said Ms Jones.
The closing date for applications is 31 July. A "relatively small number" of vanguard sites will then be selected in September.
Ms Jones said the vanguard is being supported by "the bulk" of a £200m transformation fund, announced by chancellor George Osborne in December.
Some of this money will be allocated to the existing vanguard sites from June. However, some of the cash will have to be held back and distributed to the new acute sector vanguards when they are selected.
21 May, 2015 | By David Williams, Health Service Journal.


The NHS must improve patient care and stop making excuses about a lack of funding after the government committed to giving it an extra £8billion a year, the health secretary says today.
Health Secretary Jeremy Hunt promises a national strategy to address Britain's spiralling weight problem.
NHS regulators to take over health services in three English regions.


Carers Week 8 – 14 June 2015
Arthritis Research UK Parliamentary Reception, 1-3pm 10 June 2015
Rheumatoid Arthritis Awareness Week 15-21 June 2015
Working with musculoskeletal conditions Symposium 16 June 2015
The Good MSK Doctor conference, Birmingham 18 June 2015
Arthritis Action publish psychological impact report 18 June 2015
Scleroderma / RSA joint annual conference, Manchester 20 June 2015
NASS Members' Day, York 20 June 2015
Policy Leads meeting, 2pm, Arthritis Care, Linen Court 23 June 2015
Love Your Bones 2015 Conference, Portsmouth Wednesday 24 June 2015
BIMM Injection Roadshow, Oxford 24 June 2015
CEO Meeting at Bride House, 2pm-4.30pm 24 June 2015
World Scleroderma Day 29 June 2015
Scleroderma event at European Parliament 30 June 2015
Fibromyalgia Action UK official merger 01 July 2015
Patient Information Forum Conference, Royal College of Surgeons 01 July 2015
BIMM Sports Medicine, and the Lower Limb 04 July 2015
AGM incorporating CEO meeting, 12pm, St Bride Foundation 09 July 2015
NRAS Annual Family Day, Coventry 18 July 2015
Closing date for Vanguard Applications 31 July 2015
Policy Leads meeting, 2pm, Bride House 06 August 2015
Craft of Orthopaedics Conference, Nottingham 10-11 Sept 2015
Policy Leads plus all Stakeholders, 2pm, Bride House 15 September 2015
BIMM Fluoroscopic Injection Course 24 September 2015
BIMM/SOMM Combined Winter Symposium, Jury's Inn Hotel 24 September 2015
BAcC Conference, Orchard Hotel, Nottingham 25-27 September 2015
World Arthritis Day 12 October 2015
CEO Meeting at Bride House, 2pm-4.30pm 03 November 2015
Policy Leads meeting, 2pm, Bride House 05 November 2015
BIMM/SOMM Combined Winter Symposium, Birmingham 14 November 2015
BIMM Chronic Pain Management Module 21-23 November 2015
Policy Leads & gold Stakeholders meeting, 2pm, Bride House 08 December 2015

To see previous issues of the newsletter, click here.
Please starting thinking about sending your items for inclusion in our next
ARMA newsletter